Books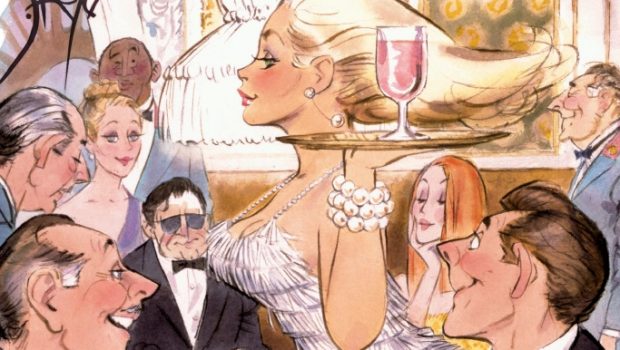 Published on July 11th, 2016 | by Chris O'Connor
The Art Of Doug Sneyd Comic Book Review
Summary: For all those who just read it for the articles, you may have missed these.
I only read it for the articles! Well… maybe also to see the cartoons! Dough Sneyd is as much Playboy as Norman Rockwell is Coke and Don Martin or Mort Drucker is MAD Magazine. They are artists who are instantly recognizable and help to forge the greater image and style of their respective associated brands.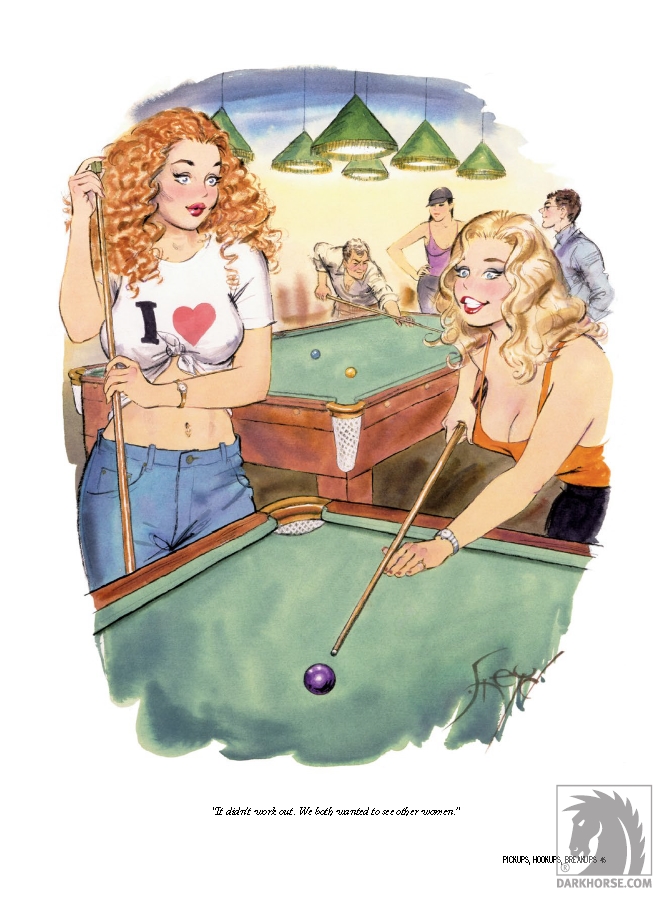 Doug Sneyd's little comics created a pleasant break to everything else that was going on in Playboy magazines, from the obvious pictorials to the arguably very interesting articles (the sit down questions with celebrities etc). They formed the little punches of humour that flowed so well with the publications desire to be a source of entertainment. Not only that but some of cartoons are also quite ahead of their times (one features a father saying to his son that they need to talk… his son is dressed as a woman… something that has hit the news far more in recent times.)
But the bulk of Sney's comics were indeed very much in keeping with the theme of the magazine… ie revolving around sex and the jokes that could be made about the same.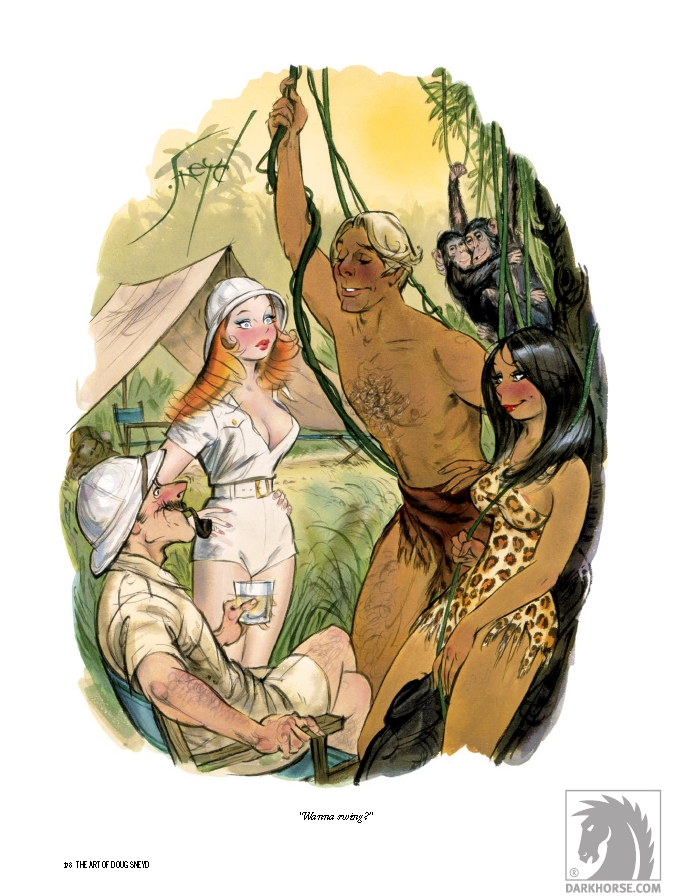 Writing
Believe it or not there is writing here, but the "story" such as it is, is the story of how Doug Sneyd developed as an artist, how he came to be where he ended up as a very iconic part of arguably the most famous mens magazine there has ever been. As such you can learn quite a lot about the man and his process which is quite entertaining and illuminating.
Hugh Hefner also pays tribute to Doug, explaining how he came to be part of the magazine and the affinity he shares for comics.
Artwork
Well this is what we really came for isn't it… and it doesn't disappoint at all. Sneyd's style is wonderfully playful and generally fairly "innocent". He covers a wide range of topics (frequently with innuendo if not just blatantly stating the intent). There are also a few examples of concept sketch to final piece which are a great example of the thought/work process involved in bringing a concept to life.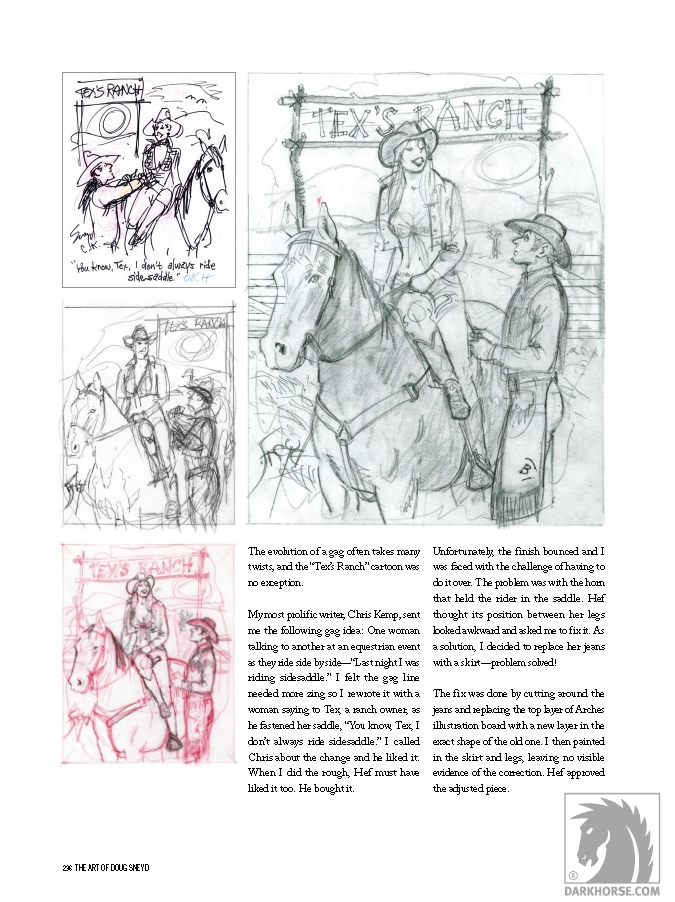 Final Thoughts
It is easy to dismiss anything associated with Playboy as being vulgar… or at least it was, these days it seems to be a brand (at least the iconic bunny) all of it's own. Doug Sneyd contribution to the magazine, whilst not as up front and in the public eye as the more obvious centerfolds and other pictorials, still formed an essential part of the magazine for the readers. While you might flick past the adds or tech reviews or what have you… chances are you always had time to check out the comics when they showed up on a page and more often than not you could get a little chuckle out of the gag.
Publisher: Dark Horse
Writer: Doug Sneyd, Hugh Hefner, Lyn Johnston
Artist: Doug Sneyd
Cover Artist: Doug Sneyd
Genre: Humour
Format: FC 248 Pages
Release Date: 22 June 2016