Comics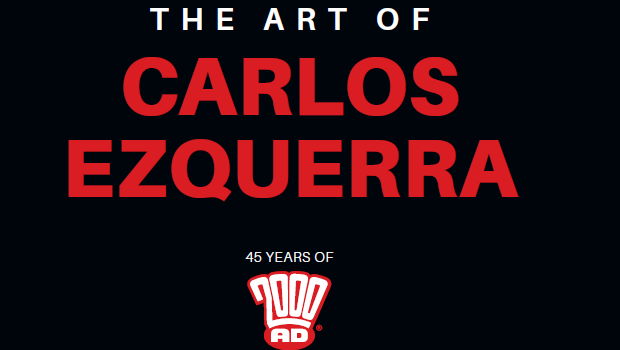 Published on May 16th, 2022 | by Chris O'Connor
The Art Of Carlos Ezquerra Review
Summary: Being a large part of what made 2000AD comics so distinctive visually, Carlos Ezquerra's work lives on in this collection.
Though my memory can be a bit iffy at times, I'm fairly certain I was first introduced to 2000AD comics via my local library (and perhaps in passing via Your Sinclair magazine and similar British computer magazines). I tend to feel quite engaged by visual stimuli and the art of 2000AD certainly has a visual style that stands out. Carlos Ezquerra was a big part of what defined the art of 2000AD and this collection lets his art speak for itself.
Writing
As much as this book celebrates the art of Carlos Ezquerra, thanks to some lovely biographical writing by Michael Molcher we also get a love story and a behind the scenes of how this great talent came to be one of the most important artists in the history of 2000AD. Covering Carlos' early days in his native Spain to his first toe dip into the English comics industry and then his growing input and influence on that very industry. With all due respect to the other characters under the 2000AD umbrella, Judge Dredd is arguably the most well known and Ezquerra is a big part of how that character came to be. We learn of the turmoil in the comics industry leading up to Dredd's creation and how this character was born not of simply doodling and hoping to find the right look… but of Ezquerra's careful consideration of who the character was, what they represented and what sort of outfit would make sense to that person in that world. Not only was that approach a smart one to take… it has stood the test of time and created an image that instantly tells you what it is… it is truly iconic!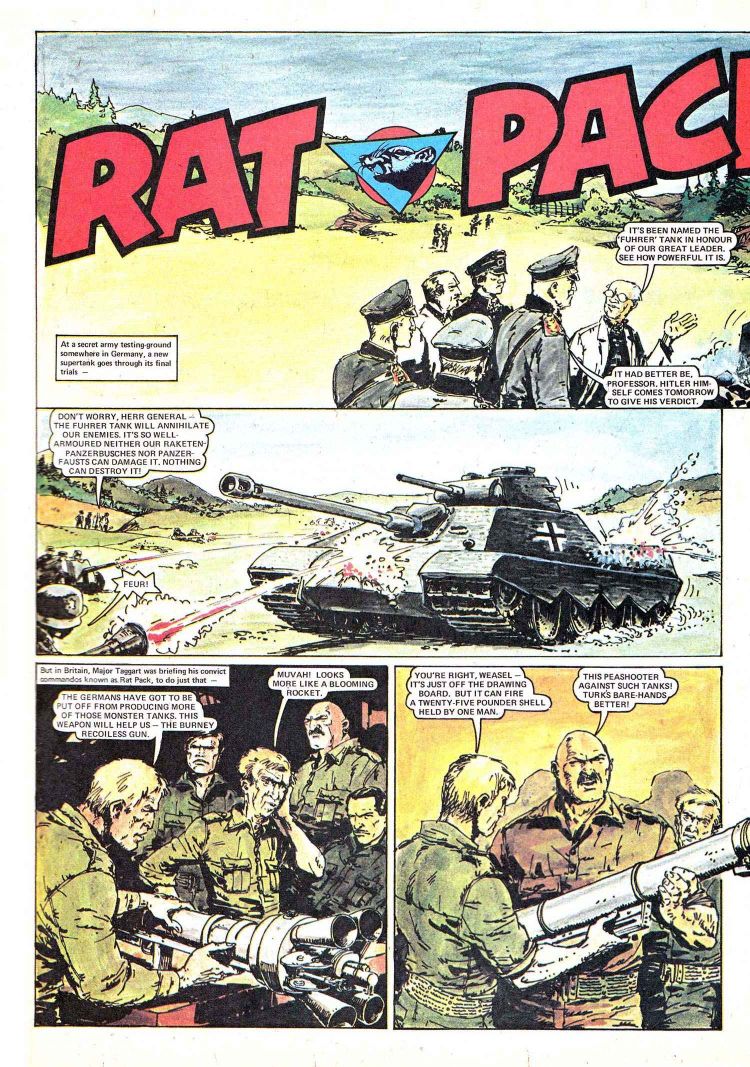 Artwork
Obviously this is a large part of why we are here, to see the art of Carlos Ezquerra and readers/viewers will not be disappointed. The collected stories cover the earlier work with examples of the romantic comics that were popular at the time Carlos was getting his start and then move into the more action fueled war stories and eventually to Judge Dredd and other works for 2000AD. Just a quick flick through makes it obvious how distinctive Carlos' style is and how much of an influence it has had on 2000AD. Each panel has an abundance of detail, in a field that often reduces images to key elements to no doubt save on time and work… Carlos' art is full of life… the minutiae of the characters and the world they inhabit.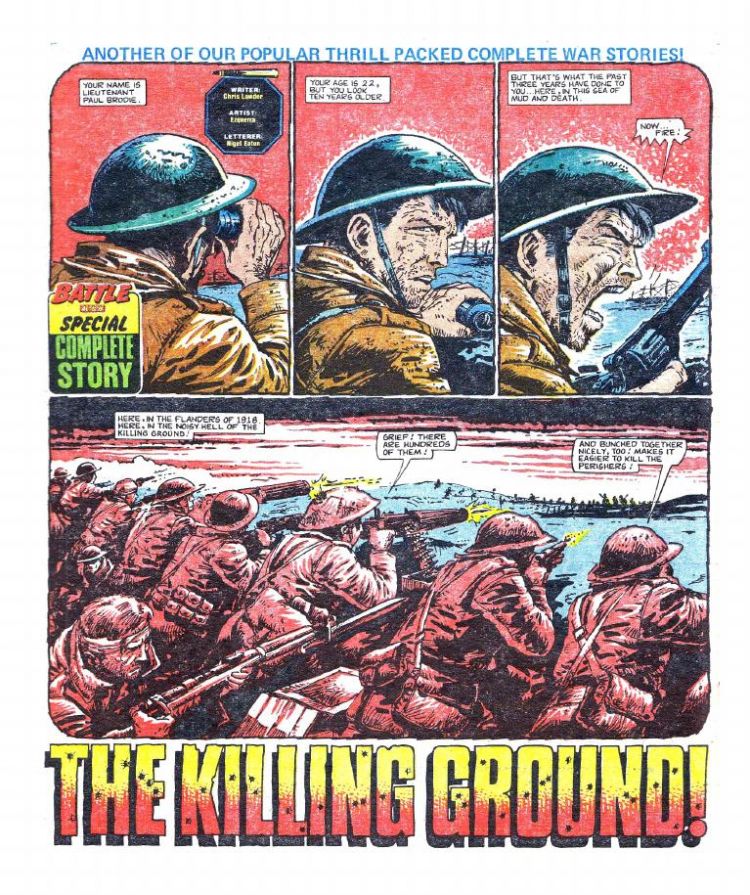 Final Thoughts
It's nice to be able to learn more about artists that we might have followed for some time, to learn how they came to the industry that they made such a mark in. This collection incorporates a number of stories Carlos worked on but also a fantastic mini biography of the man himself. Grab a copy if you're a fan of 2000AD or Carlos specifically!
Publisher: 2000AD
Writer: Michael Molcher
Artist: Carlos Ezquerra
Cover Artist: Carlos Ezquerra
Genre: Science-Fiction, Action/Adventure, Dystopian
Format: 240pgs, FC, HC
Release Date: 11th May, 2022