Films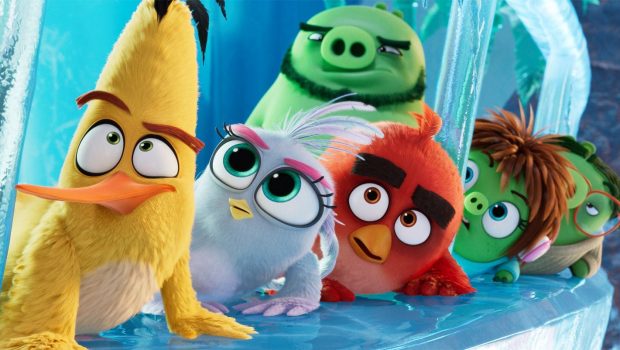 Published on September 10th, 2019 | by Carina Nilma
The Angry Birds Movie 2 – Film Review
Reviewed by Carina Nilma on the 7th of September 2019
Sony Pictures presents a film by Thurop Van Orman
Written by Peter Ackerman, Eyal Podell, and Jonathon E. Stewart
Produced by John Cohen and Mary Ellen Bauder
Starring (the voices of) Jason Sudeikis, Josh Gad, Danny McBride, Leslie Jones, Tiffany Haddish, Awkwafina, Rachel Bloom, Sterling K Brown, Bill Hader, and Peter Dinklage
Music by Heitor Pereira
Cinematography Simon Dunsdon
Edited by Kent Beyda and Ally Garrett
Running Time 97 minutes
Rating PG
Release Date the 12th of September 2019
Movies can be transformative, inspiring, and profound. Alternatively, they can be a temporary dose of escapism, a fluffy sugar hit to momentarily helps us forget about life. The Angry Birds Movie 2 is more the latter than the former. It is the type of animated film obviously made for box office results but still provokes us to ask 'why?' Despite its prequel's lukewarm critical reception, it somehow conjured a net profit of US$72m. Unsurprisingly, since studios prefer wealthy pre-existing IPs, an inevitable follow-up to the video game adaptation was greenlit.
A brief story recap reminds us of how the flightless bird inhabitants of Bird Island warred with the green pigs on Pig Island. Now there is less war and more tit for tat pranking between the rivals. These tussles are interrupted when a giant ice ball crashes down on Pig Island. Evidently, Eagle Island, currently under the control of Zeta (Leslie Jones), is launching its own attack on both Bird and Pig Islands. Desperate to save his home, Leonard (Bill Hader), the leader of the pigs, calls a truce with Red (Jason Sudeikis). If they are to survive and save their homes, the former enemies must reconcile.
The original voice cast returns, with Sudeikis leading the charge. However, several additional characters have been added too. Rachel Bloom is Silver, an engineering genius and the sister of Josh Gad's Chuck. It is nice to see a strong, intelligent female character amongst the male dominant cast. Additional quippy moments are courtesy of actress Awkwafina (The Farewell; Ocean's 8) and Sterling K. Brown (Black Panther, 2018) as Leonard's piggy sidekicks on the mission. Jones' villainous Zeta is a surprisingly complex character. While too detailed for younger audiences, adults will still appreciate her.
It is a low bar to beat when needing to be funnier than your predecessor. Thankfully, this sequel inspires a few good jokes. In between the perils of dealing with living on an icy island, there is an awkward moment standing at a urinal and a bunch of breakdancing eagles. These are already funnier than the prequel's distasteful humour. Some of the improvements are attributable to Thurop Van Orman who replaces Clay Kaytis and Fergal Reilly as the film's director. He has worked as a writer and a storyboard artist on The Powerpuff Girls television show and was a concept artist on the animated feature The Little Prince (2015).
Van Orman balances the tone and pacing by spacing out key moments, and leveraging funny skits against heartfelt scenes. Meanwhile, the story by Peter Ackerman, Eyal Podell, and Jonathon E. Stewart focuses on the need to work together to achieve a common goal, even if working with your enemies or the opposite sex is challenging. Another more serious topic, Red's loneliness and his need to be liked, is finally addressed properly, which rectifies a failure of the prequel.
One detraction of expanding the cast is seeing the original characters' chemistry diluted. The core trio friendship is sidelined in lieu of establishing Red and Silver. There is also a bizarre subplot involving three young birds that proves inconsequential and could have been culled entirely. Likewise, the film awkwardly shoehorns in pop songs at weird moments, which is a technique that will prove dated.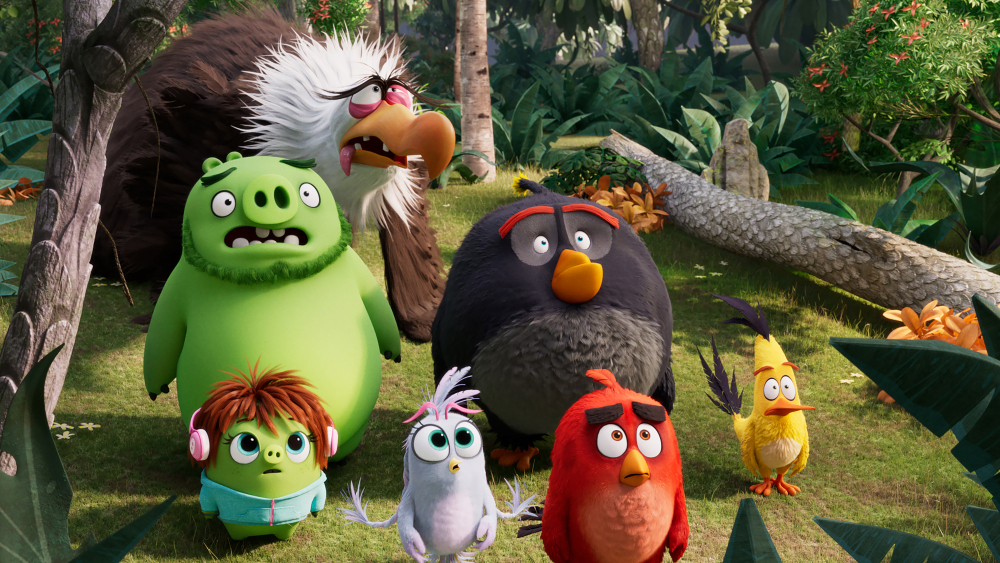 The Angry Birds Movie 2 is not ambitious enough to be groundbreaking or an astonishing viewing experience. It was solely made as a result of the financial success of its predecessor. Yet it still attempts to have heart and emotion intertwined within its humour. At a tight 97 minutes, it will be unenduring for younger audiences and the bright, colourful characters and appealing settings will continue to engage.
Summary: The Angry Birds Movie 2 is not ambitious enough to be groundbreaking or an astonishing viewing experience. Yet it still attempts to have heart and emotion intertwined within its humour.