Comics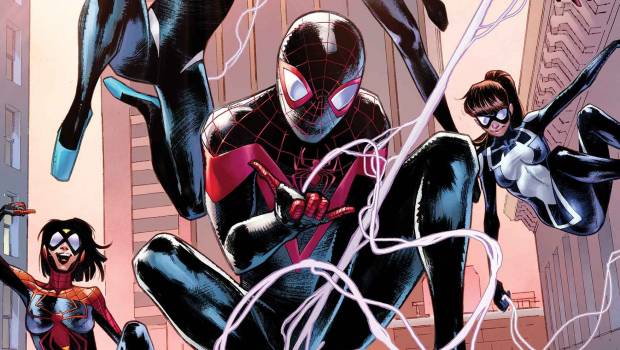 Published on October 25th, 2020 | by Tim Chuma
The Amazing Spider-Man #50 (2020) Review
Summary: Have a look at this one if you are already following this storyline. Everyone else maybe have a look at it first.
This story is part of the Last Remains storyline where Spider-Man's campaign against the Sin-Eater has led to the Kindred forcing him to fight different versions of himself. Norman Osborn (the Green Goblin) is explaining what led to this situation to his treating psychologist while the fight continues.
While there is a lot of action in this one it is also confusing as to who is who and how all this started, the story does seem to jump around a lot from the office to the fight happening at the same time.
They don't really say what the different versions of Spiderman are that are being fought and assume you have already been following the story as to know what is going on.
I would recommend this one if you are already a fan of Spiderman and have been following this storyline already. Spiderman has many reboots and mirror universes throughout its run so much so that there are at least five Spiderman comics going at the moment.
Comic details:
Writer: Nick Spencer, Matthew Rosenberg
Penciler: Federico Vicentini
Cover Artist: Sara Pichelli
Published: October 21, 2020