Comics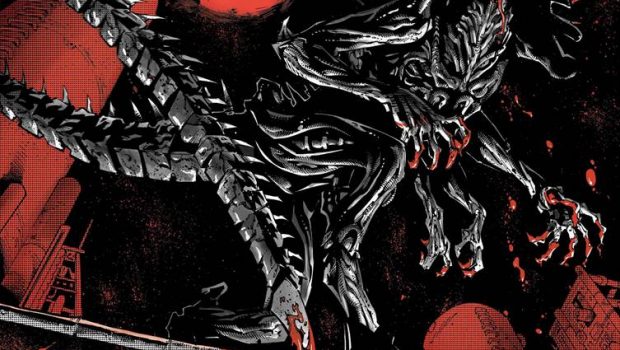 Published on October 18th, 2023 | by Adrian Gunning
THE ALIEN UNIVERSE AS ONLY MARVEL COULD IMAGINE IT IN ALIEN: BLACK, WHITE & BLOOD!
Marvel Comics will explore new depths of terror this February by extending the popular Black, White & Red line into the Alien universe! ALIEN: BLACK, WHITE & BLOOD will be four issues of unbridled violence with shocking stories crafted by some the industry's hottest talents. Previous Black, White & Red installments have spotlighted deadly icons from Wolverine to Darth Vader, and now, it's time for the Xenomorphs to be unleashed in this epic format! Marvel Comics and 20th Century Studios present this kill-fest of an anthology in chest-rending artistic detail, brought to life in bold, black, white, red—and, when things get extra dangerous—GREEN!
Here are the tales fans can look forward to in the debut issue:
Superstars Collin Kelly & Jackson Lanzing (Captain America: Sentinel of Liberty, Guardians of the Galaxy) and brilliant artist Michael Dowling (Black Cat, Amazing Spider-Man) kick off "Utopia," a generations-spanning saga that will be told across all four issues! Soaring through space to find a perfect world, a society descends into darkness as they're shaped by their fear of the Xenomorphs!
Fan-favorite writer Ryan Cady (Winter Guard) and Marvel newcomer Devmalya Pramanik explore the limits of compassion in "Maternal Instincts." On a deep space vessel, a small child is the sole survivor of a Xenomorph slaughter and her only hope for salvation is the ship's comforting and guiding AI computer unit.
Rising stars Stephanie Phillips (Capwolf & the Howling Commandos, Cosmic Ghost Rider) and Marcelo Ferreira (Moon Knight: City of the Dead) deliver a tale of guts, glory and the most exhilarating of games in "The Hunt." Xenomorphs become the main attraction when Weyland-Yutani gives wealthy thrill-seekers a chance to hunt down the galaxy's deadliest species.
Check out Ryan Stegman's cover now and pick up ALIEN: BLACK, WHITE & BLOOD #1 at your local comic shop this February! For more information, visit Marvel.com.