Games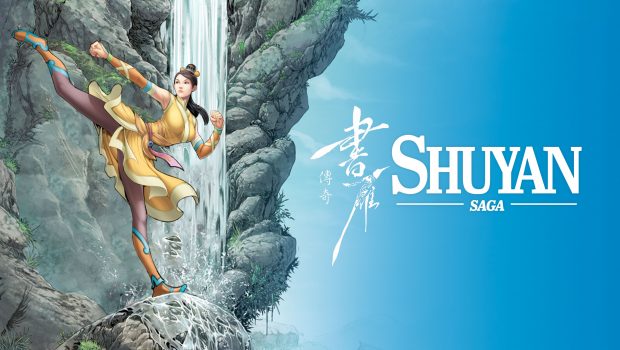 Published on September 23rd, 2023 | by Adrian Gunning
The adventure begins: Shuyan Saga launches on consoles today!
Set in an ancient Chinese martial arts fantasy universe, Shuyan Saga tells the tale of rebellious Princess Shuyan, who embarks on a life-changing journey to become a true disciple of Kung Fu, and to stop the evil Guer horde from destroying the Five Kingdoms.
With Canadian actress Kristin Kreuk (Smallville, Beauty and the Beast)  taking on the starring role of Shuyan, Shuyan Saga tells an authentic kung fu story through over 1,400 gorgeous art panels coupled with thrilling 3D action combat – featuring over 300 combat animations, referenced from motion captured Kung-Fu techniques of Shifu Longfei Yang, Master of the Shanxi Praying Mantis Style.
The Shuyan Saga experience is further bolstered by beautifully illustrated panels from Chinese comic book master Daxiong, known for his work on Dark Horse's Star Wars comic and Justice League for DC, among others! Daxiong's stunning artwork is perfectly matched by the game's original soundtrack, composed by award-winning composer Aaron Tsang.
Shuyan Saga has been revitalised for its console debut, boasting all-new story content with the Jade Temple Adventure as well as a new tournament mode – Jade's Dungeon Descent. This mode sees Jade straying from the path of her Master's advice in search of a demon that can give her the power to free her people. Lost in the catacombs of the Jin-Wu temple Jade must overcome traps, puzzles and the devoted followers of the Serpent that ensure only the worthy are permitted. Will she succeed? What will happen if she does?
Additionally, the console version of the game features optimised combat controls and support for a number of additional languages, including French, Italian, German, Spanish, Brazilian, and Korean.
PC players aren't being left out of the fun either. Thanks to a free update releasing today, not only will they enjoy all the improvements found in the console version, but will now receive the game's existing DLC content free of charge!
To celebrate the game's console release, Shuyan Saga is available as a special discount of 20% off on all platforms for the first two weeks following today's launch.