Films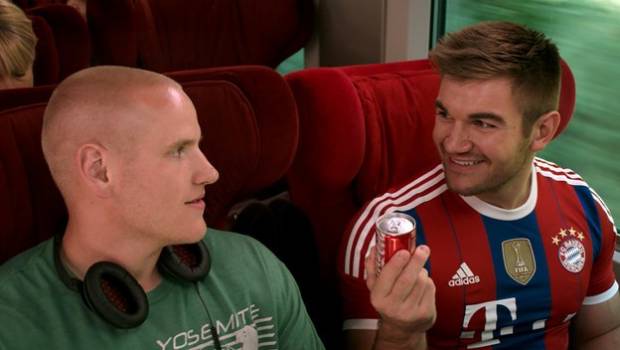 Published on February 10th, 2018 | by Damien Straker
The 15:17 to Paris – Film Review
Reviewed by Damien Straker on the 10th of February 2018
Roadshow presents a film by Clint Eastwood
Produced by Clint Eastwood, Jessica Meier, Tim Moore and Kristina Rivera
Screenplay by Dorothy Blyskal, based on 'The 15:17 to Paris: The True Story of a Terrorist, a Train, and Three American Soldiers'
Starring Spencer Stone, Anthony Sadler, Alek Skarlatos, Judy Greer and Jenna Fischer
Music by Christian Jacob and Thomas Newman
Cinematography Tom Stern
Edited by Blu Murray
Running Time: 94 minutes
Rating: M
Release Date: the 8th of February 2018
The distributor of Clint Eastwood's new film The 15:17 to Paris, Roadshow, opted not to screen this feature early for critics. Evidently, this was an act of mercy. The film is terrible and a significant misfire for one of Hollywood's premium directors. What went wrong here?
The film follows American Sniper (2014) and Sully (2016) as Eastwood's next entry in flag-waving dramatisations of true stories. Paris recreates the incident where three American buddies were travelling on a train through Europe. They managed to stop a terrorist with an AK-47 before he could murder anyone. The real men, Anthony Sadler, Alek Skarlatos and Spencer Stone, play themselves throughout the film—an interesting, gimmicky but brave idea.
The word "incident" is crucial. There simply isn't an arcing story for a film. The action was a moment of bravery and perhaps a piece of luck. Eastwood, 87, is experienced enough to know this. Yet his resolution offers so many uncharacteristically bad choices its questionable whether he directed parts of this dreck. Eastwood hired first-time screenwriter Dorothy Blystak to adapt the book by the train's heroes. To be blunt, the script and Eastwood's treatment are both appalling.
The first mistake is recreating the childhood of the three buddies. The school scenes offer levels of embarrassment found in direct-to-video movies. Eastwood hates bureaucracy, so every teacher here is painted ridiculously as mean and picking on the kids. It also adheres to the biggest cliché in biopics: foreshadowing a major event in the subject's life through their childhood.
There's an awful scene where the parents Heidi and Joyce (Jenna Fischer and Judy Greer, both wasted) meet a teacher who suggests the kids might have ADD and should take pills for it. If this seems ludicrous, one of the mothers rebuts that her God is bigger than the pills! This line is bad but outdone by the film's most unintentionally hilarious moment. Heidi talks to her son about God and declares: "I can't wait to see what he has in store for you!"
The way the children interact with each other is unconvincing and awkward too. In one scene, the boys decide to take out their collection of toy guns (some look real), and in cringing fashion they salute each other while saying goodbye. Someone should mail Eastwood a copy of The Florida Project (2017) if he's forgotten how real kids act and play. This is like watching a horrible imitation of Stranger Things, where a couple of crazy kids just can't stay outta trouble!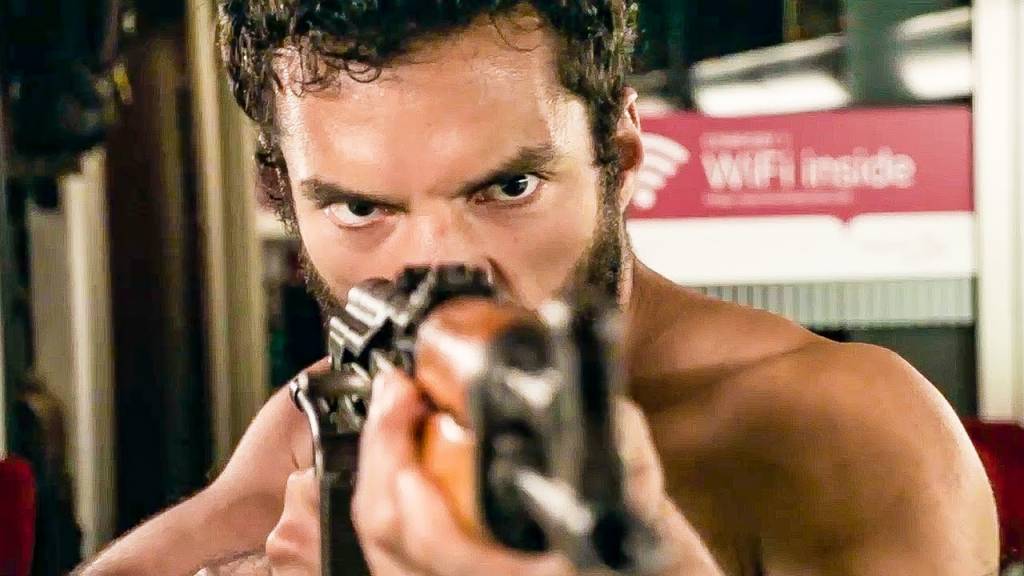 Eastwood has always been a diehard Republican. Until now, he's straddled the political line between progressive and conservative flag-waving. Clawing for the attention of God-praising, gun-loving Christian Americans is terribly forced, phoney and downright corny. Even Trump voters would be bored.
What follows the youth scenes isn't a story, but dull vignettes mashed together to show the struggle of the heroes in their adult lives. There are mediocre scenes where Spencer Stone trains in the US Air Force, complete with a cheesy training montage, but keeps making mistakes. Alek Skarlatos undertakes a military mission and loses his knapsack (riveting…), and the film is largely disinterested in Anthony Sadler. It never bothers showing his family, such is the white-centric nature of this film.
The next stretch of this snooze isn't a thriller or an action movie but a travel video. It's as though Eastwood discarded the script, offered the men a free holiday and then filmed them. There are pleasant, boring stretches in Europe, on boats, ordering drinks in cafes and taking pictures. It has as much dramatic heft as a leaf. The riveting dialogue includes such as clangers as "the Colosseum is so big!", arguments about selfies and lines about life catapulting them towards something greater.
There are also incredibly awkward moments adrift from Eastwood's reliable playbook, such as a leering up-skirt shot of an Italian woman and a swirling camera in a dodgy nightclub in Amsterdam. Did he film these moments himself? If so, stay out of the nightclubs, Clint.
The film's viewpoint is that these ordinary men faced challenges and adversity their whole lives and rose to the occasion when it counted. Filming their holiday activities is supposed to make the train incident involving. It's more like relief for the audience to finally see the incident. They will also feel cheated because this is not the thriller its being marketed as—the train attack is barely ten minutes long and followed by a prayer and a boring award ceremony.
As for using the real men, the returns are poor. Spencer Stone is okay but lacks intensity. Some of his lines are too casually announced, such as when he describes wanting to go to war to help people. Alek Skarlatos barely opens his mouth and Anthony Sadler is largely ignored. Most of the scenes with Jenna Fischer and Judy Greer are cringeworthy, sadly.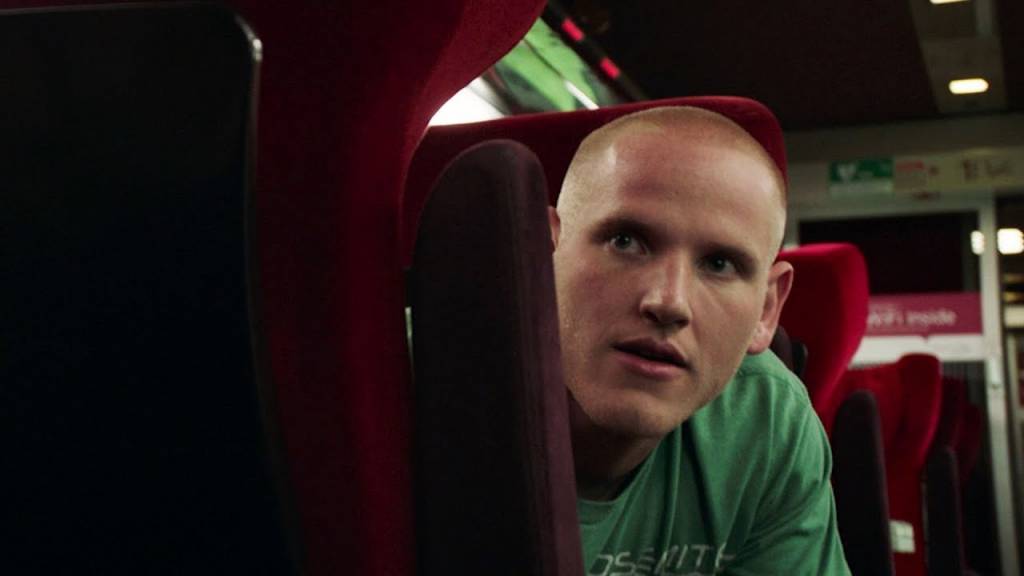 After the attack unfolds its apparent that this isn't an amazing story. The men took a chance and disarmed a single terrorist and stopped someone from bleeding to death. It was brave but every day there are many acts of heroism probably greater than this one. American exceptionalism has inflated its importance, which is why it doesn't make for a good feature film. It marks Eastwood's worst film I've seen at the cinemas and will hopefully be buried before his next project arrives.
Summary: It marks Eastwood's worst film I've seen at the cinemas and will hopefully be buried before his next project arrives.