Blu-ray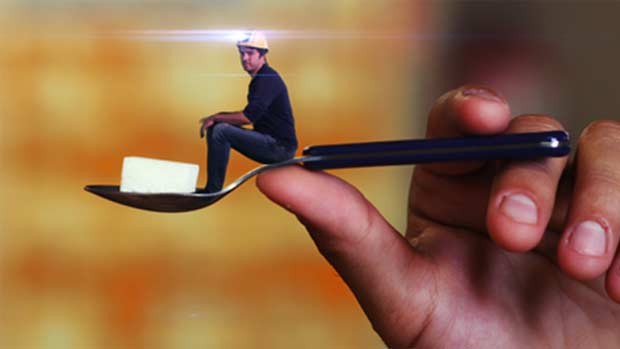 Published on July 20th, 2015 | by Simon Black
That Sugar Film Blu-ray Review
Summary: The central thesis of That Sugar Film is a simple one... the high-sugar Western diet is the culprit directly responsible for the present-day obesity
Taking a page out of the Morgan Spurlock (Supersize Me) handbook, health crusader Damon Gameau set himself the challenge of investigating firsthand the effects of a high-sugar diet on a healthy body.
The central thesis of the film is a simple one: the high-sugar Western diet is the culprit directly responsible for the present-day obesity epidemic and associated health woes such as the rise in diabetes. Replete with cameos from the likes of Stephen Fry and Hugh Jackman and aided by musical numbers, artful graphics and Gameau's own down-to-earth, eminently likeable demeanour, the adventure on which he embarks – to imbibe 40 teaspoons of sugar, the national average, every day for two months – is predictable enough, but nonetheless entertaining and eye-opening.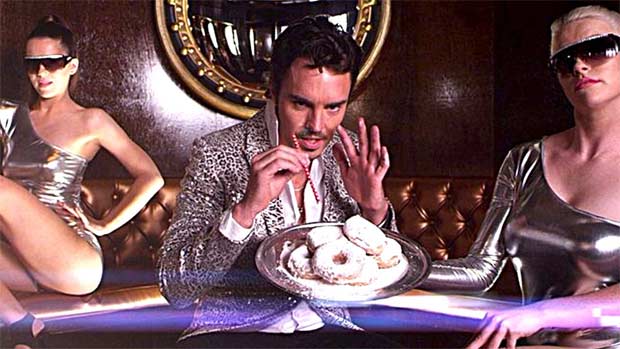 The catch is that he must obtain his calories only from foods typically perceived to be healthy, such as muesli bars, liquid meal replacements, breakfast cereal and fruit juices (although he does take a rather liberal approach to exactly what constitutes 'healthy' food, at one point enjoying a soft serve cone from McDonalds and at another a white bread sandwich).
As his waistline expands and his medical team emit a series of worried groans over his already mildly impaired liver function, Gameau is eventually forced to conclude that sugar is not the only thing to blame for the current widespread levels of obesity, 'the real cause is refined carbs and fructose.'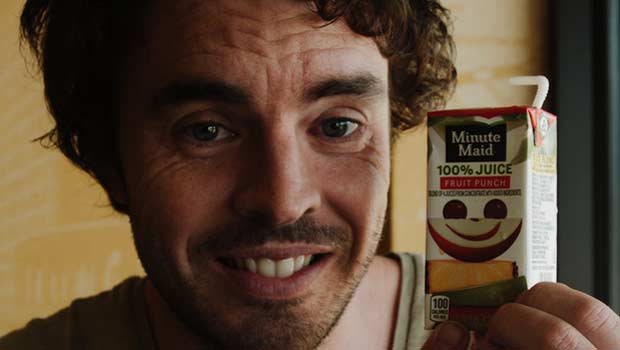 In other words, an over-reliance on processed foods. It's hardly a ground-breaking consensus, but with plenty of informative graphics and interesting dietary facts presented along the way, Gameau's journey is a worthwhile one nonetheless, and the Blu-ray itself is chock-full of sweeteners in the form of numerous bonus features.
Special Features
Damon Answers Your FAQs
A Calorie Is Not a Calorie
Damon Finds His Bliss Point
Diner Scene
Fruit vs Fruit Juice
Interview with Stephen Fry
Sugar and Advertising (Especially to Children)
Sugar and Appetite Controls
Sugar and Moods
Sugar and the Big Cover-up
Sugar and the Human 'Foie Gras'
Sugar, the Brain and Addiction
Some Advice on Lowering Your Sugar Intake
Where Do We Go From Here?
'That Sugar Song' Karaoke Version
'That Sugar Song' Behind the Scenes
Theatrical Trailer
Blu-ray Details

Director – Damon Gameau
Film Genre – Documentary
Label – Madman Entertainment
Running Time – 90
Aspect Ratio – 1.78:1
TV Standard – PAL
Rating – PG
Primary Format – Movies/TV – Blu-Ray