Xbox Series X
Published on November 26th, 2020 | by James Wright
Tetris Effect Connected Xbox Series X Review #XSX
Summary: The Tetris Effect Connected is an unusual but super fun next-gen experience and an unexpected one at that!
36-years after the original Tetris was released comes the Tetris Effect Connected and no, I would not have thought this would be a next-gen release title on the Xbox Series X… but by the gaming gods, this game is fun!
Sure, it's still Tetris at its core but there's something very surreal and addictive about matching the correct shapes together that looks glorious in 4K, including some very clever gameplay mechanics.
As you can see, the Tetris Effect Connected is bright and glitzy which brings together some fun new twists to a gaming legend. Add in the music from the fantastic Tetsuya Mizuguchi (Child of Eden, Lumines, Rez), it successfully complements the visuals quite well.
Speaking of visuals, at times, some levels looks like your best ever New Years fireworks experience or you've been transported to another part of the galaxy as you literally get up close and personal to the constellations in the night sky. Add in "fireflies" and the graphical diversity of the Tetris Effect Connected is great!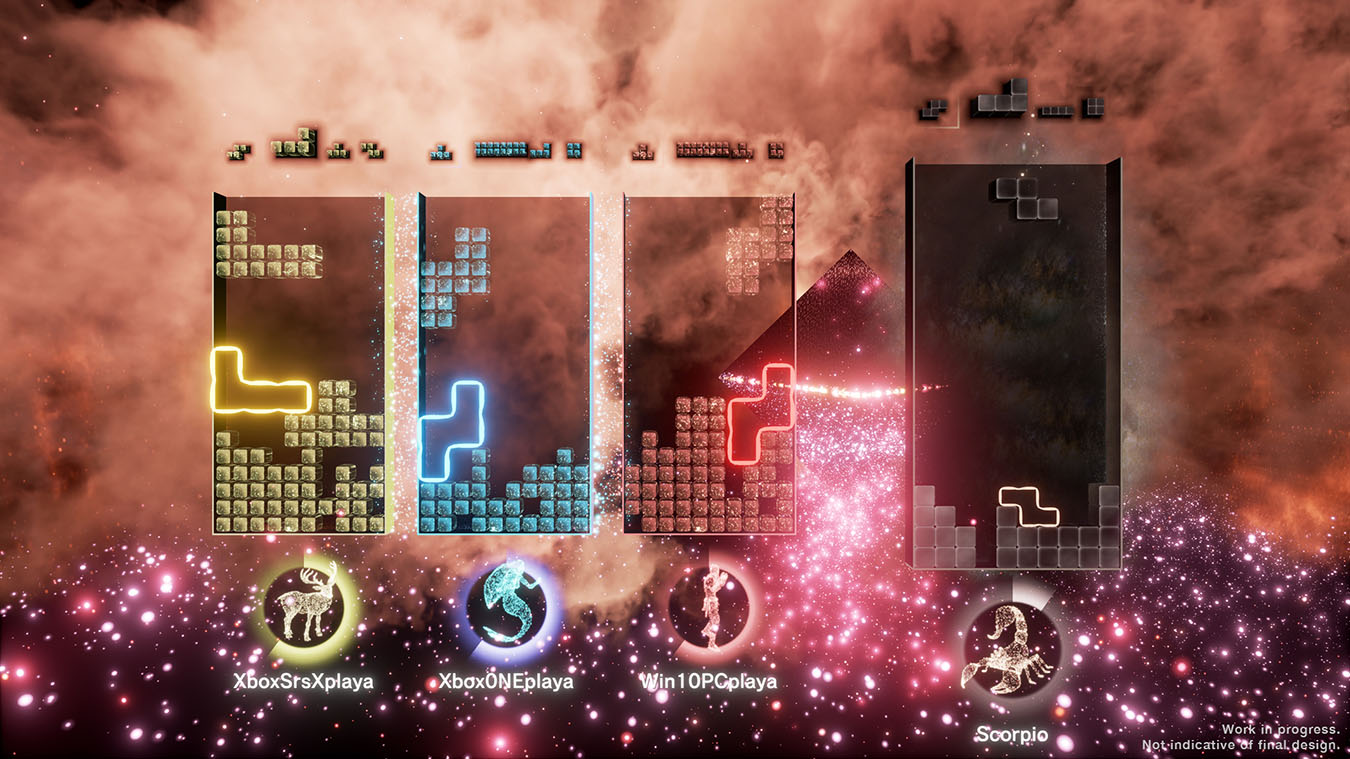 This is not a mere Tetris game as it supports both single-player and multiplayer mayhem (3v1 and 1v1) which again adds a fun twist to an already enjoyable game. One main gameplay mode is Journey (aka campaign) that takes you through seven diverse areas as you attempt to stop the Tetriminoes from filling your entire screen. There's also plenty of power-ups to help you along the way as the speeds of the blocks falling really ramps up.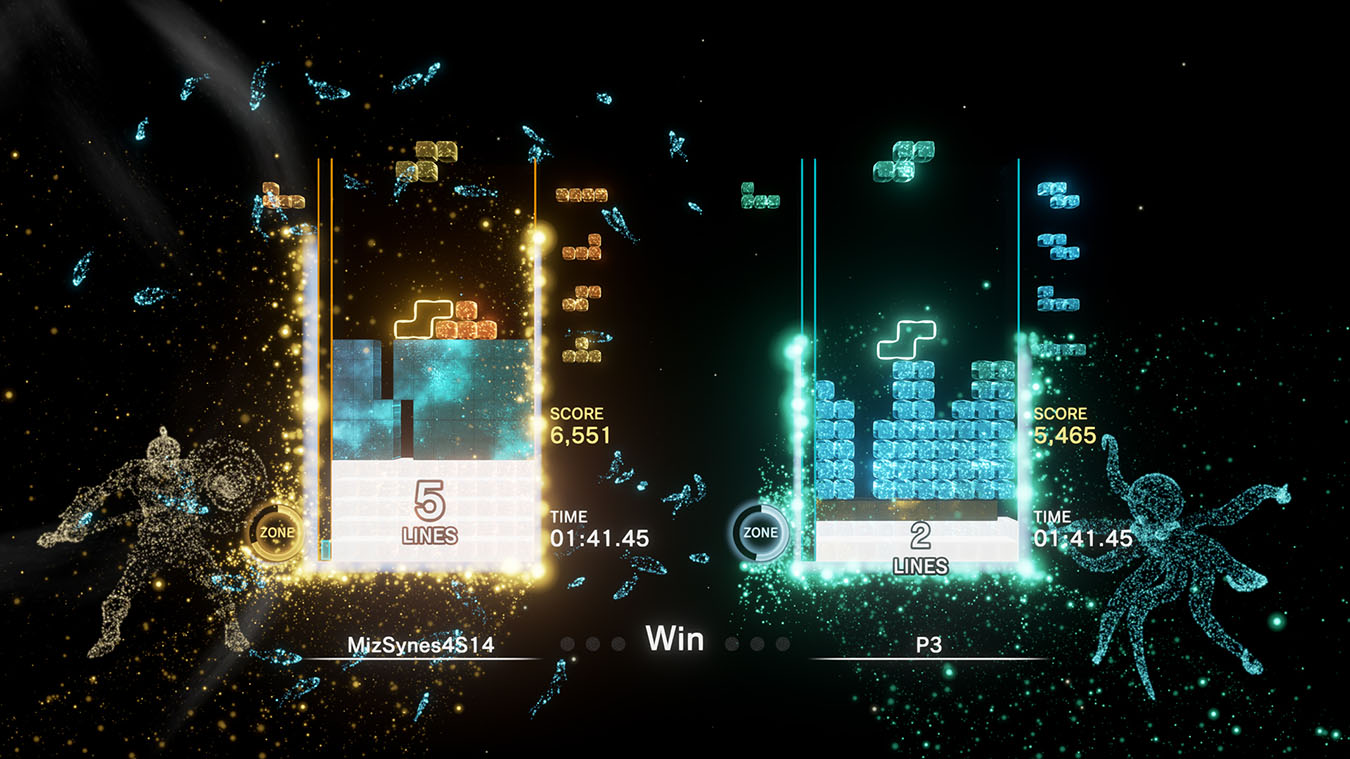 The best part of multiplayer experience is the cooperative element where you need to work together in order to defeat the bosses as you collate your strategies together and attack your shared opponent. Of you course, 1v1 is still a blast to play, particularly when you're playing local matches. Needless, there's something in this game for everyone.
Graphics & Audio
Graphically, the Tetris Effect Connected looks great on the Xbox Series X and while it's not the latest blockbuster, the stylised graphics look fantastic in 4K and the special effects and lighting is totally immersive. As mentioned, the soundtrack from Tetsuya Mizuguchi just adds to the overall greatness of this title, including the almost swirling sound effects.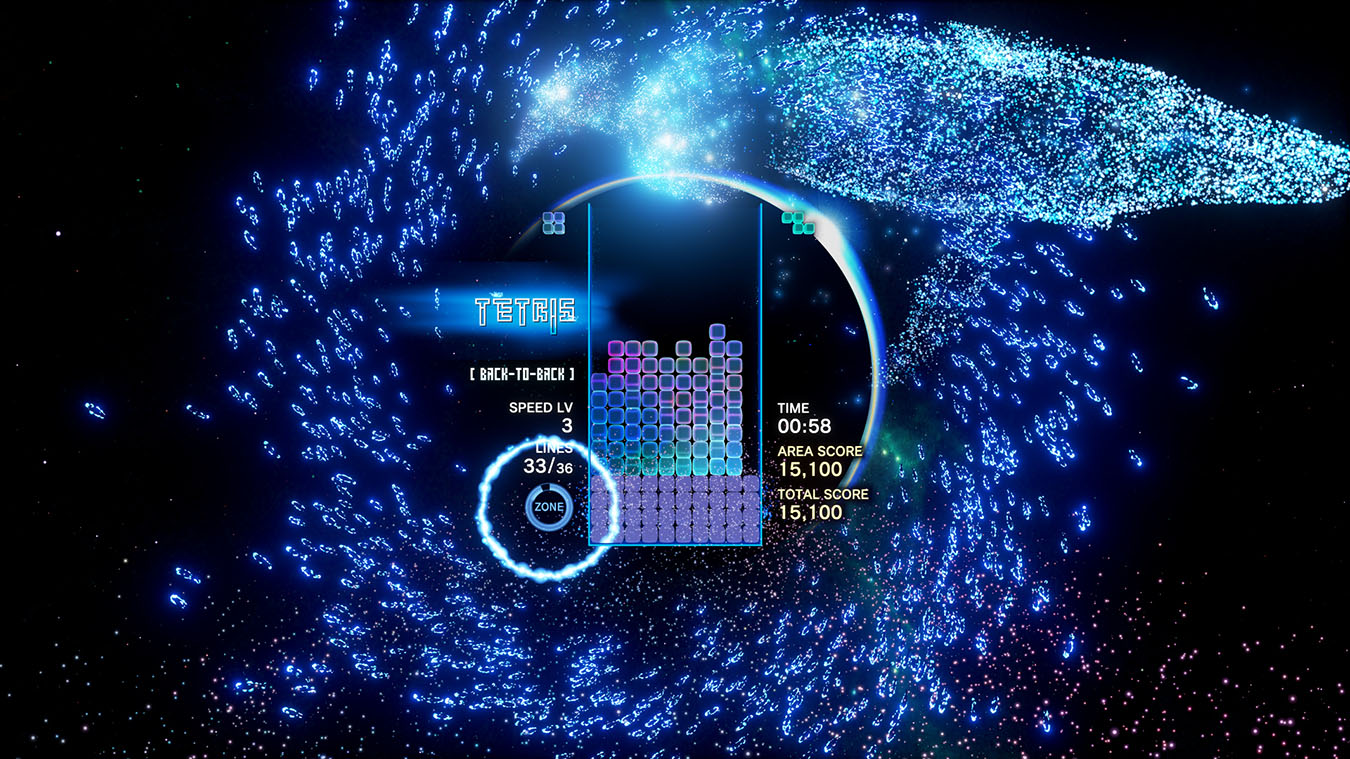 Final Thoughts?
A Tetris game as a next-gen release title? Crazy huh? But no, Tetris Effect Connected is definitely the dark horse of the pack and is a game that you'll be playing long after you've finished the current years blockbusters of the year.
Recommended!