Games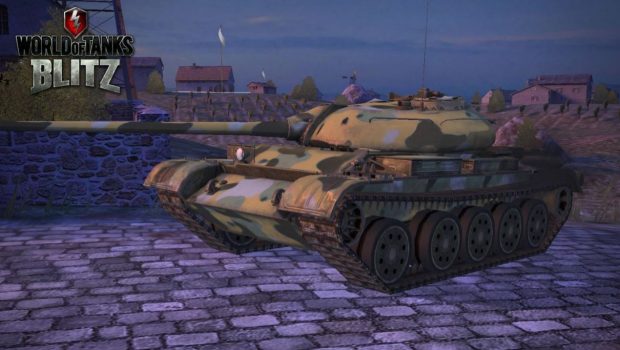 Published on September 15th, 2016 | by admin
Test Your Mettle with New World of Tanks Blitz Tournaments, Teams and Tanks
Compete in regular clan tournaments and put new Soviet tanks to the test
September 15, 2016 — World of Tanks Blitz invites players to hit the battleground in newly-added Soviet light tanks and explore the Yamato Harbor map featuring a moored Japanese battleship. Complementing these additions will be regular clan tournaments that will let teams take their game to the next level.
Clans have been a feature of World of Tanks Blitz for some time, and we know that many of you out there want an opportunity to show the rest of the world how good you really are. This is where regular clan tournaments enter the fray. Available after the official release of update 3.1, all you have to do is create a team from your clan members and then register for the tournament. The number of teams one clan can have is unlimited, and you'll just need to receive an invite from a clan captain to take part in a tournament. Even if you're not competing in a tournament, anyone can view the schedule and match score for a chosen team.
Soviet light tanks have already muscled into the Tech Tree. There are three new vehicles from tier VI–VIII: MT-25 (VI), LTTB (VII), and T-54 ltwt. (VIII). The MT-25 gives you three guns to choose from, so don't be afraid to mix it up depending on your shooting preferences. The LTTB is, like all light tanks, rapid, so you can perfect your drifting turns around the map and leave vehicles like the Spähpanzer SP I C in the dust. Finally, the T-54 ltwt. is a nice twist on the T-54. While he's not the quickest out there, this T-54 has admirable armor and can handle better at higher speeds than the Ru 251 or LTTB.
Those who have played World of Warships may recognize the mighty vessel moored at the dockyard, which is the focus of our newest map: Yamato Harbor. The battle takes place in a large industrial port arena, where you can watch the sun rise and glint off one of Japan's most iconic vessels. Just don't let it distract you too much.
For more information about World of Tanks Blitz update 3.1 visit: