Games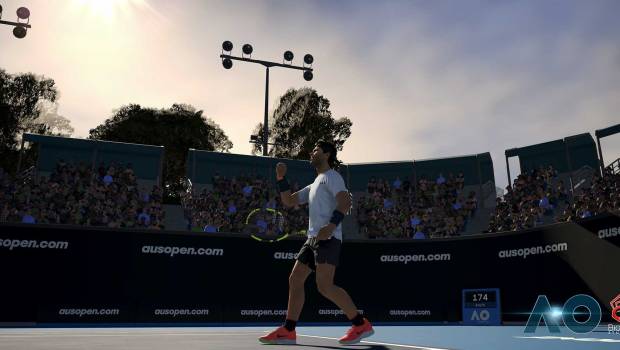 Published on January 9th, 2018 | by Admin
TENNIS FANS WILL HAVE UNLIMITED CHOICE IN THE AO TENNIS VIDEO GAME
Preliminary list of players to be further expanded via free patches, while Tennis Academy will give gamers access to an unlimited number of community-created players
Melbourne, 9th January, 2018 – Big Ant Studios, in collaboration with Tennis Australia, has today unveiled a preliminary roster of modern tennis players that will appear in AO Tennis, with full photogrammetry technology making them completely lifelike on the court.
More licensed players will be added to the roster via free patches following the launch of the game. Additionally, AO Tennis will have the most comprehensive player creator ever seen in a tennis game. With full online sharing capabilities, players can expect to have access of hundreds of fan-made tennis players to take on in heated battles on the court with within weeks of launch.
Each licensed player has been captured in exacting detail, from their faces through to their uniforms and equipment, and enhanced using real-world shot play data. So, you're not only playing the representation of each player in AO Tennis, but rather an exacting replica of each player's real-life counterpart.
"Our goal is to make the most authentic and realistic tennis experience yet seen," Big Ant CEO, Ross Symons, said. "We've carefully selected the roster to reflect a wide range of play styles and skill sets, so players will be able to experience everything that the sport of tennis has to offer."
Just some of the athletes to appear in AO Tennis include:
Rafael Nadal
David Goffin
Kevin Anderson
Thanasi Kokkinakis
John Isner
Angelique Kerber
Karolina Pliskova
Johanna Konta
Daria Gavrilova
Agnieszka Radwanska
Sam Stosur
Caroline Garcia
All that tennis fans will need to do to access the expanded player roster after launch will be to connect to the internet on their PlayStation 4 or Xbox One and download the patches and fan made players.
AO Tennis releases on 16th January for PlayStation 4 and Xbox One in Australia and New Zealand.