Blu-ray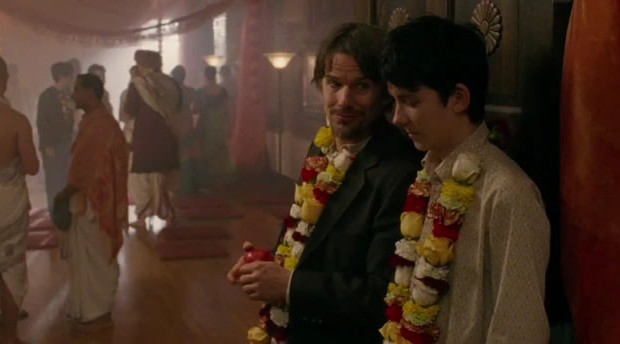 Published on March 31st, 2016 | by admin
Ten Thousand Saints­ April 21, 2016
Universal Sony Pictures Home Entertainment is releasing Ten Thousand Saints – available to own on DVD from April 21, 2016.
From Academy Award® winners SHARI SPRINGER BERMAN and ROBERT PULCINI (Wanderlust, The Nanny Diaries) comes this "smart, sensitive and accessible" (Hollywood Reporter) drama. Meet Jude (ASA BUTTERFIELD, The Boy in the Striped Pyjamas, Hugo), a teenage boy trying to reconnect with his father Les (ETHAN HAWKE, Dead Poets Society, Hamlet) in the wake of Les leaving when he was younger. Based on the bestselling novel by New York Times-listed author ELEANOR HENDERSON, you won't be able to keep your eyes dry with Ten Thousand Saints.
Sixteen-year-old Jude lives in Vermont with his adoptive mother and sister. However, when Jude and his best friend Teddy (AVAN JOGIA, Caprica, Victorious) bus down to the Big Apple where his father lives, tensions quickly rise. When Teddy suddenly dies of a drug overdose, Jude finds himself befriending a group of friends who are against drugs, alcohol, profanity and sex and live for the true liberation punk rock brings.
When Jude meets Eliza (HAILEE STEINFELD, Pitch Perfect 2, Three Days to Kill), who is sixteen years old and pregnant with Teddy's child, he and Les are forced to be her rock as she struggles through her pregnancy and early motherhood. All the while, Jude battles with his feelings for her, while attempting to deal with his strained relationship with his father.
Authentic, charming and emotionally gripping, this drama captures the essence of learning to live with loss. Featuring a cast of young stars and having made a powerful impression at the Sundance Film Festival, Ten Thousand Saints deserves to be in your collection.