Games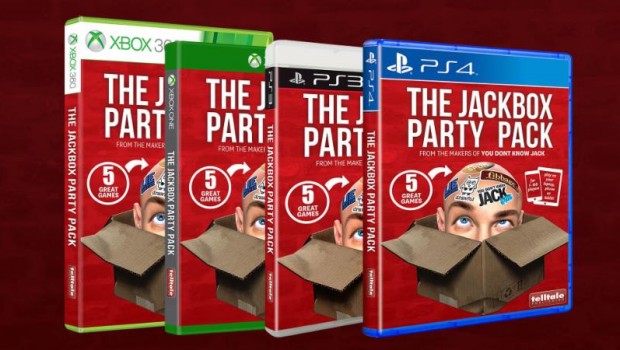 Published on November 4th, 2015 | by admin
Telltale Games Brings 'The Jackbox Party Pack' to Retailers Worldwide
SAN RAFAEL, Calif., Nov 3rd, 2015 — Leading and award-winning developer and publisher of digital entertainment Telltale Games has announced a new partnership with Jackbox Games to publish 'The Jackbox Party Pack' at retail as part of an all-new strategic publishing initiative, bringing the innovative multiplayer party hit to consoles at retail beginning today in North America, and on November 6th in stores across Europe. 
"Working with some of the best partners in entertainment, we're excited to be expanding our retail offerings in stores this fall across all platforms by bringing the highly innovative party game, 'The Jackbox Party Pack' to stores everywhere." said Steve Allison, SVP of Publishing at Telltale Games. "We're huge fans of the team at Jackbox Games. Their whip-smart writing and innovative approach to large group multiplayer via mobile devices in the living room and across the web is seamless, forward-thinking, and immeasurably fun to play." 
Jackbox is the number one trivia brand of the digital age, and because its various games use players' mobile devices to interact, participation is never limited by the number of available controllers. Already a popular digital title, The Jackbox Party Pack (comprising You Don't Know Jack 2015, Fibbage XL, Drawful, Word Spud, and Lie Swatter) is available at North American retailers starting today for $29.99 USD or equivalent, and at European retailers starting Friday, November 6th. Retail platforms include PlayStation 4, PlayStation 3, Xbox One, and Xbox 360. Telltale Publishing will also be bringing The Jackbox Party Pack to Xbox 360 for digital download. 
The Jackbox Party Pack is rated T for Teen, and includes Fantasy Violence, Sexual Themes, Drug Reference, and Mild Humor.