Games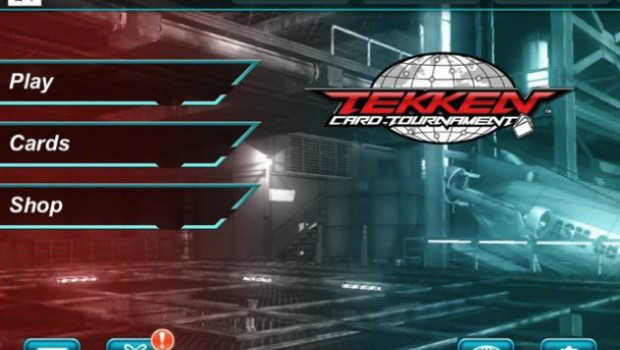 Published on March 20th, 2014 | by admin
TEKKEN CARD TOURNAMENT™ 2.0 GETS READY TO FIGHT
– The Ultimate Online Cross-platform King of Iron Fist Competition Warms Up for a Major Update This Coming April as Downloads Roar Past 6 Million –  
SYDNEY, AUSTRALIA, 20th March 2014 – This April will see the biggest update yet to NAMCO BANDAI Games' bar-raising free-to-play online card battler TEKKEN CARD TOURNAMENT. As the game shoots past 6 million downloads on mobile platforms – not to mention the players taking part via browser instant play – the publisher isn't resting on its laurels. Instead it's working on a major overhaul with stacks of new content and features for the cross-platform card fighter as a big TEKKEN-sized "thank you" to all the fans old and new who've shown their mettle on the battle stage.
TEKKEN CARD TOURNAMENT 2.0 will see the introduction to the game of legendary TEKKEN stalwart Hwoarang, bringing his punishing Taekwondo moves to the game with a swathe of spectacular character effects to match. The updated game will also feature character enhancements including items, plus a new character viewer and item shop. New team features will include descriptions, team buffs, shop and stats, while tournaments will receive a boost in the form of special tournaments with specific entry criteria.
Download TEKKEN CARD TOURNAMENT for free from the following stores:
https://itunes.apple.com/app/id596424376
https://play.google.com/store/apps/details?id=eu.namcobandaigames.tekkencard
http://www.amazon.com/gp/product/B00C4FS5E2
The game is also available for instant free play in web browsers at http://www.card-tournament.com/tekken.
Check out the most recent trailer for TEKKEN CARD TOURNAMENT featuring the Game Cards: http://www.youtube.com/watch?v=TlWzUj9PGoc
The official TEKKEN CARD TOURNAMENT encyclopedia, loaded with details on each character's moves and tips on how best to use cards in battle, is available here: http://www.tekken-card-tournament.com/fr/physical/encyclopedia
TEKKEN CARD TOURNAMENT physical Game Cards are available now at hundreds of retailers across Europe and Australasia. Sold in five card booster packs, the 191 collectible cards bring a wealth of bonus in-game features including valuable power ups, collectible art, new cards via the card fusion system, augmented reality characters, plus the chance to unlock and play with Heihachi.
Available in 11 languages, TEKKEN CARD TOURNAMENT lets players customize their deck, create new cards, train, then chain Focus, Strike and Block moves to take down opponents worldwide with blistering KO combos. Offering explosive PvP play across devices, the visually stunning turn-based battler is available now as a free downloadable app or for instant browser play.