Games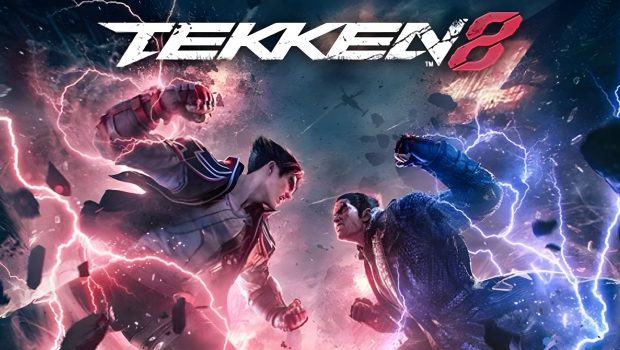 Published on September 20th, 2023 | by Adrian Gunning
Tekken 8 gets a CBT this October!
TEKKEN 8 is giving players a chance to experience the sequel bringing this legendary franchise into the new generation and help make it the best yet in the series. A Closed Beta Test (CBT) for the game will start on October 20th and will be available on PlayStation 5, Xbox Series X|S and PC, with registrations open now at https://beta.bandainamcoent.eu/cb/tekken-8-closed-beta-test
The TEKKEN 8 CBT will let players test online head-to-head competitive play with cross-platform matching, raising the level of competition by letting them pair with others regardless of where they play. They will also be able to test the TEKKEN Fight Lounge, an immersive lobby where players can interact with one another and access new features and game modes. In the lounge, players can create custom Avatars, communicate with other players via chat and emotes, set up matchmaking, and experience the deep customization and variety of game modes via four distinct areas called Battle Area, Customization Shop, TEKKEN DOJO, and Beach Area. The lounge will also feature the return of Tekken Ball, the beloved mini game that first appeared in TEKKEN 3 where epic battles are "fought" on a beach volleyball court. The TEKKEN 8 CBT will let testers try out features in the Battle Area and Customization Shop, while Tekken Ball will not be available. More features for the "TEKKEN Fight Lounge" will be announced soon.
The CBT will have 19 characters that include many returning favorites as well as new fighters. Jin, Kazuya, Jun, Paul, Law, King, Lars, Jack-8, Xiaoyu, Nina, Leroy, Lili, Asuka, Hwoarang, Bryan, Claudio are coming back to this beta test, while Azucena, Raven, and the newly announced Feng will join the playable roster. There will also be a variety of environments that highlight the rich detail and dynamic sets in the game, some of which players may recognize from the many gameplay and character reveal trailers released so far. These include Urban Square (Evening), Yakushima, Rebel Hangar, Sanctum, Arena, and Ortiz Farm, a new stage that has been added since the Closed Network Test.
Check out an all-new TEKKEN 8 trailer showcasing the newly revealed character Feng: https://youtu.be/-fWYJY7Be6w
There is no required subscription to Xbox Live Gold or PlayStation®Plus to participate. Also, players who were part of the game's Closed Network Tests in June 2023 and downloaded the build will be able to play the upcoming Closed Beta Test after an update.
Beta test dates and additional details are as follows:
October 11th at 09:00 a.m. CEST – Registration ends.
October 18th at 09:00 a.m. CEST – Selected testers will be notified and provided codes to redeem.
October 20th at 10:00 a.m. CEST – Closed Beta Testing starts.
October 21st from 10:00 a.m. to 1:00 p.m. CEST – Closed Beta Test downtime for server maintenance.
October 23rd 9 a.m. CEST – Closed Beta Testing ends.
Developed on Unreal Engine 5 by Bandai Namco Studios, TEKKEN 8 promises to be the biggest leap forward for the fighting game franchise. The game features striking visuals that include completely remodeled characters and dynamic environments. It is also introducing a new "Aggressive" fight system that keeps the action at a high level by rewarding players who stay on the attack. TEKKEN 8 is slated for launch on January 26, 2024, and coming to PlayStation 5, Xbox Series X|S, and PC via Steam.