Events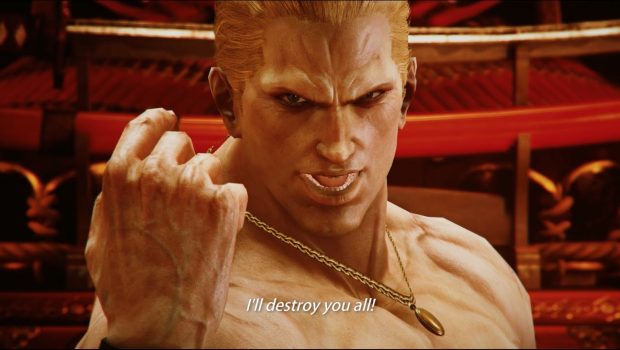 Published on May 11th, 2018 | by Admin
TEKKEN 7 WORLD TOUR, DRAGON BALL FIGHTERZ & SOUL CALIBIR VI TO SHOWCASE AT BATTLE ARENA MELBOURNE 10
Bandai Namco Entertainment have confirmed that TEKKEN 7, Dragon Ball FighterZ and Soul Calibur VI will showcase at Battle Arena Melbourne 10 at Melbourne convention and exhibition centre on the 18th to 20st of May. 
TEKKEN 7 leads the line up as the Australian event for the TEKKEN World Tour of 2018. Dragon Ball FighterZ, just released on January 26, has its first national esports event at BAM 10, while Soul Calibur VI will make its first public appearance at BAM 10 before its highly anticipated release in 2018.
Battle Arena Melbourne is the marquee esports and gaming event in Victoria and an international destination. Australia's largest open entry esports event and fighting game major brings together players across the nation for fun and competition. 
A part of the global circuits featured at BAM 10, TEKKEN WORLD TOUR as a Master Event and CAPCOM PRO TOUR as a Ranking Event, and the largest Smash Bros event in the Southern Hemisphere, BAM brings attention from global communities. It is also the must-attend destination for national competition across a range of titles each with their loyal players and spectators. BAM10 is an internationally recognised esports tournament, set to attract approx 2,000 attendees and spectators in venue, while delivering over 1 million video views. 
International competitors and former EVO champions in Street Fighter V (Tokido), Tekken 7 (JDCR) and Super Smash Bros. Melee (Armada) have confirmed that they will make their way to Melbourne for the event. Presenting these exciting matches of these world class competitors, BAM10 will feature top commentators, as seen at major events such as EVO, Turner E-League, Capcom World Tour and of course other Master Events of Tekken World Tour
Reepal "Rip" Parbhoo
Mark "Markman: Julio
Steve "Tasty Steve" Scott
Andrew "Jiyuna" Fidelis 
This is alongside gaming event activities such as artist gallery, cosplay, first play displays, traders, community social play and spectatorship. Not only is it a major tournament, but a small scale games convention and cultural event. 
Celebrate at Melbourne Convention Centre for its 10th Anniversary! 
BAM10 Key Features/News
EVO World Champions
https://www.couchwarriors.org/bam10-evo-world-champions/
Tekken World Tour: Meet The Pros
https://www.couchwarriors.org/twt-tekken-pros/
Soul Calibur VI First Australian Hands on
https://www.couchwarriors.org/soul-calibur-vi-at-bam10/
BAM10 Cosplay
https://www.couchwarriors.org/bam10-cosplay/
Features: