Games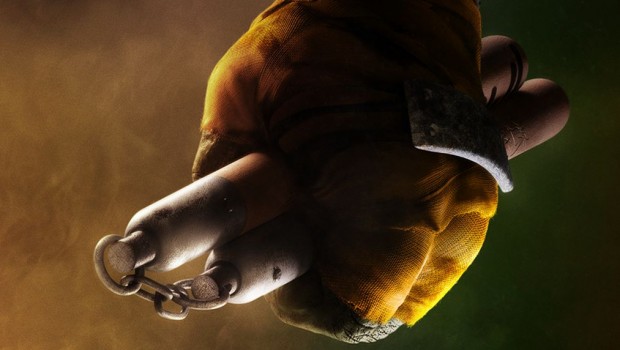 Published on July 1st, 2014 | by admin
Teenage Mutant Ninja Turtles Movie Game Announcement
Nickelodeon's justice-sworn, pizza-fuelled, half-shelled heroes in green are back in Activision's Teenage Mutant Ninja Turtles, a third-person action game coming to Nintendo 3DS™ hand-held system, just in time for the September 11, 2014 release of the Paramount Pictures' film of the same name.
Mad genius Baxter Stockman's mutant and robotic horrors have teamed up with the shadowy armies of the Foot Clan to terrorize New York City, and only Leonardo, Raphael, Michelangelo and Donatello can protect its subways, sewers, rooftops and streets from their devastating campaign.
Developed by Magic Pockets, Teenage Mutant Ninja Turtles is built around fast-moving hack-and-slash gameplay, letting players swap between its four main characters at will. From Mikey's speed to Raph's brute force, each brother brings a unique set of strengths and skills to battle based on their personality. Players can evolve in power over time, gaining new levels, abilities and stat points, while mighty new weapons can be crafted back at the Turtle's Lair from raw materials collected throughout the adventure. 
Teenage Mutant Ninja Turtles will arrive later this year for Nintendo 3DS™ and is rated PG – Mild Violence. For the latest Turtles details as they emerge, head over to https://www.facebook.com/TMNT.
The "Teenage Mutant Ninja Turtles" film is a modern-day iteration of the popular franchise that has captivated audiences of all ages for decades. The Turtles must work with fearless reporter April O'Neil (Megan Fox) and her wise-cracking cameraman Vern Fenwick (Will Arnett) to save New York City and unravel Shredder's diabolical plan.
Based on the Teenage Mutant Ninja Turtles characters created by Peter Laird and Kevin Eastman, written by Josh Appelbaum & André Nemec and Evan Daugherty, Teenage Mutant Ninja Turtles is produced by Michael Bay (director and executive producer of the blockbuster Transformers franchise), Andrew Form, Brad Fuller, Galen Walker, Scott Mednick and Ian Bryce, and directed by Jonathan Liebesman (Wrath of the Titans).