Comics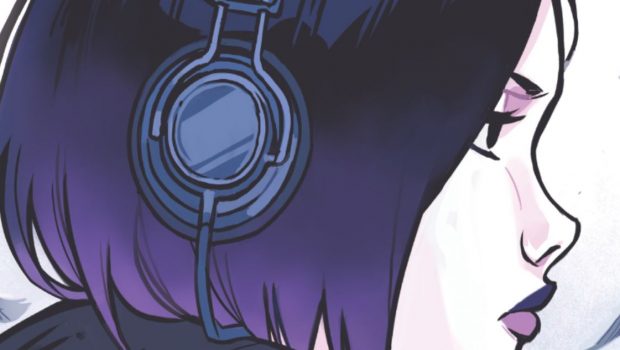 Published on July 18th, 2019 | by Admin
TEEN TITANS: RAVEN Goes to Second Printing
Critically Acclaimed Young Adult Graphic Novel Debuts on USA Today, Publishers Weekly, and Amazon Bestseller Lists
Creative Team Kami Garcia and Gabriel Picolo to Continue Teen Titans Celebration at San Diego Comic-Con 2019
DC announced today that TEEN TITANS: RAVEN, the smash-hit young adult graphic novel by New York Times best-selling author Kami Garcia (Beautiful Creatures) and superstar artist Gabriel Picolo is headed back to press for a second printing.
The second printing news comes after the book's first week of sales catapulted TEEN TITANS: RAVEN to the #48 spot on USA Today's Best-Selling Books list and became the #4 bestselling book on Publishers Weekly's Children's Frontlist Fiction list. Within the first 24 hours on sale, the graphic novel cracked the top 25 in Amazon's All Books category and was named the #1 bestseller in several additional categories including Young Adult Coming of Age Comics & Graphic Novels.
Lauded by Kirkus Reviews, Publishers Weekly, Entertainment Weekly, Teen Vogue, Comicbook.com, and others, TEEN TITANS: RAVEN is the first installment of a multipart series from Garcia and Picolo that follows the coming-of-age journey of 17-year-old Rachel Roth. When a tragic accident takes the life of her foster mom—and Raven's memory—she moves to New Orleans to live with her foster mother's family. Raven remembers how to solve math equations and make pasta, but she can't remember her favorite song or who she was before the accident. Her past and present begin to collide when more strange things happen during her final year of high school.
Garcia and Picolo are currently on a nationwide tour to celebrate the release of TEEN TITANS: RAVEN that will end at San Diego Comic-Con this week. Fans attending the show can hear the creative team talk about their graphic novel on several panels and meet them on the show floor at numerous signing events at the DC and Mysterious Galaxy booths.
TEEN TITANS: RAVEN marks both Garcia and Picolo's first-ever graphic novel and the adventure will continue in 2020 when the duo reunites for the second installment, TEEN TITANS: BEAST BOY. Fans can find TEEN TITANS: RAVEN in their local comic stores, traditional booksellers, and on digital book platforms.