Blu-ray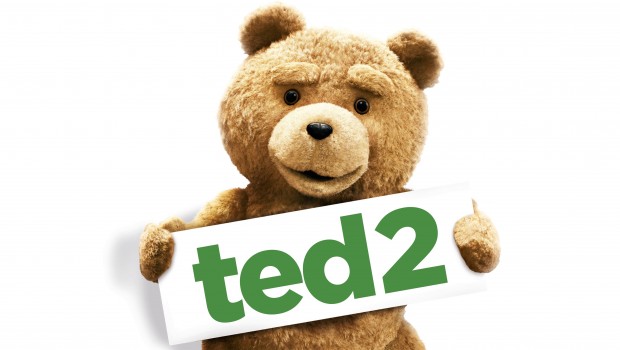 Published on October 13th, 2015 | by admin
Ted 2 – November 26, 2015
Universal Sony Pictures Home Entertainment is releasing Ted 2 – available to own on Blu-ray™, DVD & Digital with UltraViolet™ from November 26, 2015.
The world's most foul-mouthed teddy bear is back and cheekier than ever, MARK WAHLBERG and SETH MCFARLANE are reunited for another round of unforgettable and politically incorrect humour in Ted 2. Boasting an all-star cast including MORGAN FREEMAN (RED, Wanted), LIAM NEESON (Taken, Love Actually), PATRICK STEWART (X-Men, Star Trek), TOM BRADY (Super Bowl sportsman), AMANDA SEYFRIED (Mamma Mia!), AND JAY LENO (The Tonight Show With Jay Leno), get ready for the quirky one-liners and hilarious moments that will have you reaching for a beer… and your teddy bear. 
All Ted wants is a child of his own, but when he (voiced by MacFarlane) is lawfully declared as 'not a person' by the Commonwealth of Massachusetts, thereby annulling his marriage to sexy Tami-Lynn (JESSICA BARTH, Ted) and keeping them from adopting a child, he and John (MARK WAHLBERG, The Other Guys) must go to court to fight for Ted's civil rights.
The thunder buddies for life, invest their trust in pro bono lawyer Samantha L. Jackson (AMANDA SEYFRIED, Mamma Mia!), to fight for the right to legalise Ted in this raunchy comedy sequel. Lovable and foul-mouthed, the thunder buddies embark on an adventure to discover what it means to be a person and how to prove it in a court of law.
Seth MacFarlane's crude comedy sequel is as entertaining as the original, filled with obscene moments, leaving no comfort zone unpunctured.