Hardware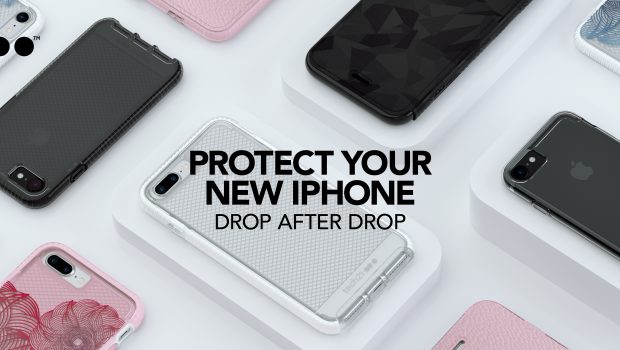 Published on September 13th, 2017 | by Admin
Tech21 Unveils New Phone Protection for Apple iPhone 8, iPhone 8 Plus and iPhone X that protects drop after drop
Sydney – September 13, 2017 – Leading the way in innovation, design and protection, tech21 today announced the launch of its new and enhanced protective range of cases and screen shields for iPhone 8, iPhone 8 Plus and iPhone X.
Using a unique three-layer impact absorption system and its proprietary material, FlexShock™, tech21 cases are designed to protect drop after drop. Each innovative design is subjected to rigorous testing* with cases drop tested 20 times, ensuring durability and long-lasting protection so that users can drop more and care less.
The tech21 range offers market leading impact protection without compromising phone performance. Extensive testing guarantees a perfect fit, no loss in signal quality and no interference to Wi-Fi, mobile networks, Bluetooth syncing or features such as Apple Pay. Core functionality such as camera, acoustics and sensors (such as Touch ID) will work the same with the case on or off.
"We know that iPhone 8, iPhone 8 Plus and iPhone X have been eagerly anticipated and that people will be queueing up to be among the first to get their hands on them," said Colin Woodward, Chief Marketing Officer of tech21. "These customers need the ability to live free without worrying about damaging their brand-new phone. With our new range of cases and screen protectors, iPhone 8, iPhone 8 Plus and iPhone X will be protected from the very first day so users can drop more and care less."
The new range of cases and screen shields for Apple iPhone 8, iPhone 8 Plus and iPhone X includes:
Cases that match your lifestyle
Market leading screen protection