Hardware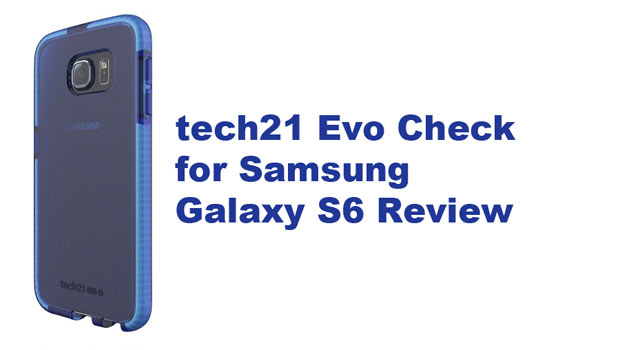 Published on May 10th, 2015 | by Admin
Tech21 Evo Check for Galaxy S6 Review
Summary: The tech21 Evo Check for the Samsung Galaxy S6 is a great looking protective case for your smartphone
Product: Evo Check
Company: Tech21
Type: Protective Case
Compatibility: Samsung Galaxy S6
Material: Hybrid
Reviewer: Andrew Bistak
Tech21 are known for their excellent protective cases for smart devices and with the release of Samsung's new Galaxy S6, this company have once again come to the rescue with the Evo Check that uses their patented protective technology to give these devices an additional layer of protection. The material used to create the Evo Check is also a slim design but it has raised edges to give your screen additional protection.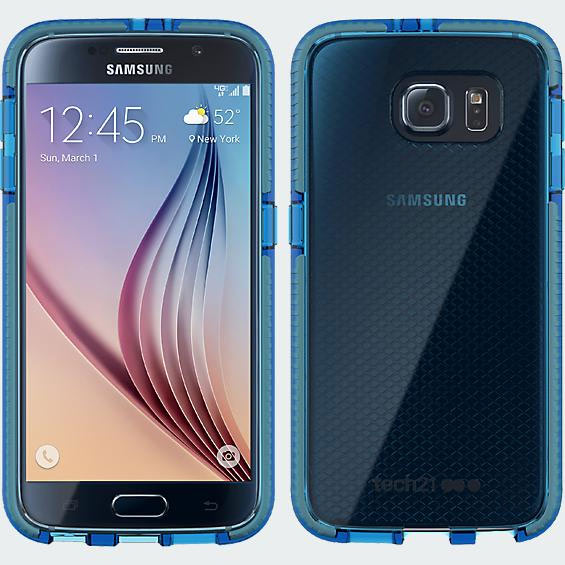 So the first thing that you notice about the Galaxy S6 Case Evo Check is the design which is quite stylish and still highlights the premium design of this smartphone. The Evo Check also comes with a variety of different colours to support the user with their choice but more importantly, this case provides excellent protection from bumps, knocks, scratches and those dreaded drops.
The Galaxy S6 Case Evo Check was also designed with Tech21's Impactology design which has been scientifically created and tested to ensure that your smartphone is protected and that the impact force is absorbed by the case itself, then dissipated and repelled which generally happens from a drop. Basically, the case takes the shock opposed to your smartphone.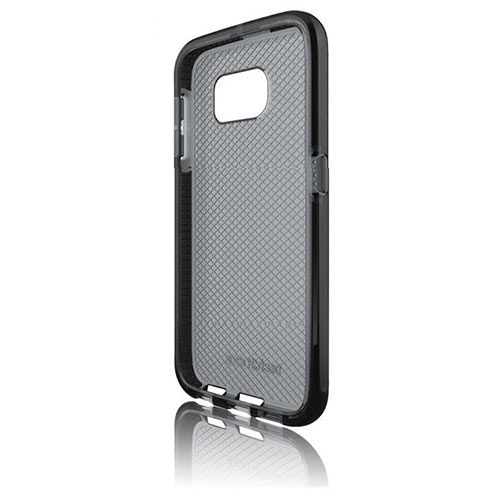 Needless to say, I've probably dropped my previous Galaxy S5 phone at least a dozen times but thankfully the case protected this device. So no matter how careful you are, accidents will unfortunately occur which is why you need a good protective case and the Evo Check does that job.
Installation is also very easy and your Galaxy S6 simply slides into the case. Another highlight of the case is that tempered glass screen protectors can be used and I've noticed that with some slimline cases this is not possible at times. Once installed, you have full access to all the ports, cameras and buttons of your Galaxy S6 and more importantly, these buttons are also protected.
Final Thoughts?
If you're looking for an attractive and great protective case for your Samsung Galaxy S6 and with a variety of different colours available than I strongly suggest you check out the Evo Check from Tech21 because it meets this criteria quite well.
The only drawback of the device which is slight is that I would have preferred a smaller opening for the camera and the flash on the back which would have given this some more protection. Nonetheless, it's still a great case from tech21 and definitely protectors your Samsung Galaxy s6.
Recommended!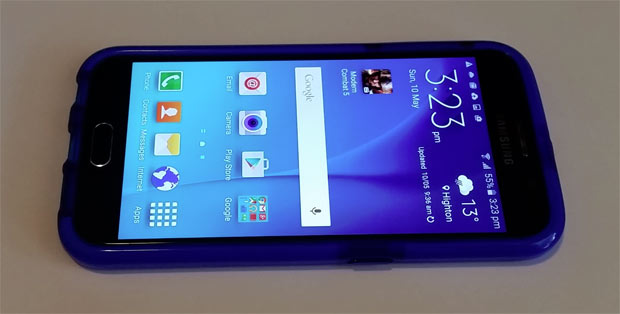 Features
– FlexShock™ unique hybrid material that absorbs, dissipates and repels impact force
– Super-Lightweight and Ultra-Thin
– Full access to all ports and function buttons
– Encases the corners and back of your device to provide secure fit and feel
– Check pattern on the interior provides a sleek and minimalistic look
– Impactology™: Intelligent Impact Protection