Hardware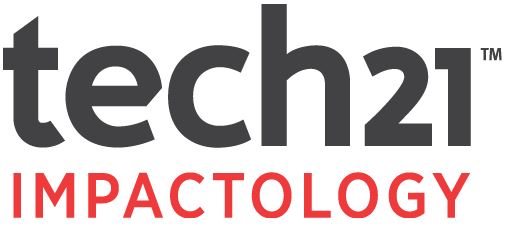 Published on August 27th, 2017 | by Admin
Tech21 Announces New Collection Designed to Protect the Samsung Galaxy Note8 Drop After Drop
Sydney – 24 August, 2017 – Tech21, the leader in impact protection for mobile devices, has today announced a new collection of innovative cases and screen shields for the Samsung Galaxy Note8, made of unique, patented impact protection materials that guarantee the most effective drop protection on the market.
Tech21 products are designed to protect, drop after drop. The company does this by using scientifically proven impact materials, innovative design and a rigorous testing methodology developed in partnership with the National Physical Laboratory*. Tech21 cases are drop tested 20 times to ensure durability and long lasting protection able to withstand the multiple drops that occur in the everyday use of a smartphone.
By utilising tech21's protection systems such as BulletShield™, an impact material used in bulletproof glass, and FlexShock™, an impact absorbing material unique to tech21 that provides drop protection of up to 3 metres, the new collection enhances the sleek design of the Note8 while providing superior protection drop after drop.
As a trusted Designed for Samsung partner, tech21 works in collaboration with Samsung to meticulously design each product with care, working in partnership right from the start. Each case is designed to allow the Note8 to shine with easy access to ports and function buttons and no interference with Wi-Fi, mobile networks, Bluetooth or features such as NFC.
"We now use our phones to capture everything that we do in our lives, so protection is more important than ever" said Colin Woodward, Chief Marketing Officer of tech21. "Note8 is a stunning handset, and we know that people won't want to cover up its looks. But unfortunately, everyone will drop their phone, likely over and over again. With our pioneering impact protection, this new range of cases will ensure the best possible protection drop after drop, so Note8 owners can enjoy living their lives with their phone by their sides without worrying about the consequences."
The new range of Samsung Galaxy Note8 cases and screen shields includes:
Cases to match all personalities
Evo Check – More Than Skin Deep. There's more to Evo Check than meets the eye. This case adds a subtle detail to the Galaxy Note8's original beauty. But sitting beneath its unique check pattern design is an effective three-layer protection system which includes FlexShock™, an impact material unique to tech21 that provides up to three metres of drop protection. Evo Check comes in in Smokey/Black and Clear/White. Available at tech21.com as well as Telstra, Vodafone, Optus, and Virgin stores. RRP $54.95.
Evo Tactical – Raw, Tactile Feel. Designed to endure the busy day ahead while complimenting the Galaxy Note8's premium design, Evo Tactical combines durable materials with refined, contrasting textures. The case comes equipped with a three-layer protection system that includes FlexShock™, and offers drop protection up to three metres. The Evo Tactical case comes in black. Available at tech21.com. RRP $54.95.
Evo Wallet – Access Everything. Comfortably. With busy lifestyles, we want quick and easy access to the things we use most throughout the day – our phone and our cards. The Evo Wallet features two concealed card slots in its folio cover, where cards are kept secure and easily accessible. With FlexShock™, the case also provides up to three metres of drop protection. The Evo Wallet case comes in black. Available at tech21.com as well as Optus and Telstra stores. RRP $74.99.
Pure Clear – Protect. Reveal. The Galaxy Note8 is beautifully designed, and a case should enhance this design. Using new materials and cutting edge technology, Pure Clear is significantly more transparent than any other clear case. Featuring BulletShield™, it's also 50% thinner and 50% lighter than the market leader and provides up to two metres of drop protection. Available at tech21.com as well as JB Hi-Fi, Optus, and Telstra stores. RRP $54.95.
Market leading screen protection
Impact Shield with Anti-Scratch – Advanced protection. Enduring clarity. Designed to work perfectly with the subtle curves of your screen while the strong, lasting adhesive holds it in place from edge to edge, Impact Shield Anti-Scratch has a hard, durable coating which keeps your screen smooth and crystal clear for longer than ever. It also comes equipped with BulletShield™ to absorb impact force and eliminate the fear of damaging your screen. Available at tech21.com as well as JB Hi-Fi, Telstra, and Optus stores. RRP $39.95.