Hardware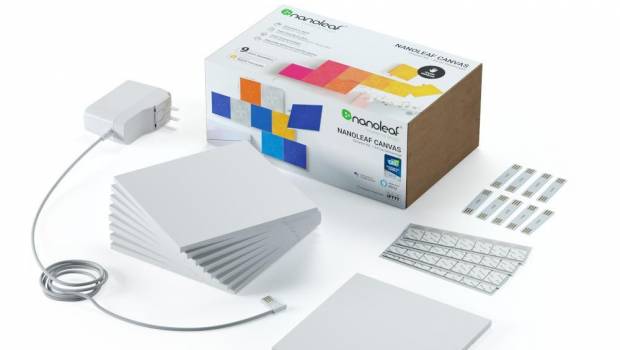 Published on June 9th, 2020 | by Tory Favro
Tech Review: Nanoleaf Canvas Light Squares Smarter Kit Review
Summary: A brilliant way to light up your home the smart way that can change as often as you want to.
With many of us looking for a way to brighten our homes during this uncertain period of isolation (COVID-19), sales of strip LED lighting and smart bulbs are the hot item at the moment. Nanoleaf takes this and turns the volume up to 11 with the amazing Canvas starter kit.
What is it?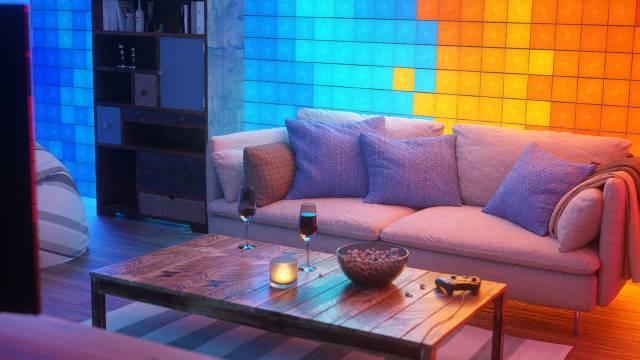 Comprising of 9 light squares (1 being the controller square), Nanoleaf allows users to really take control of their lighting, and also have a lot of fun with it too. Working via app (available for both Android and IOS), you can link up the squares to a configuration of your choosing and put them to work. Simply using the connectors included in the pack, Nanoleaf can be used with or without the app, allowing users to play with and adjust them simply by touching them.
With the ability to change colours, this is a lighting solution that is really well thought out. It allows for more than the starter kit too, which despite the hefty price tag (around $300 odd dollars from most retailers), will make you want to add to what you have. More than a gimmick, these lights are designed to create mood and as such as not that garish as you might think they would be. They allow for subdued lighting, great for gamers who may put them behind their screen to offset playing in darkened rooms. They can be easily adjusted to reduce eye strain, or for those who want something a bit unique they can be the centre of attention!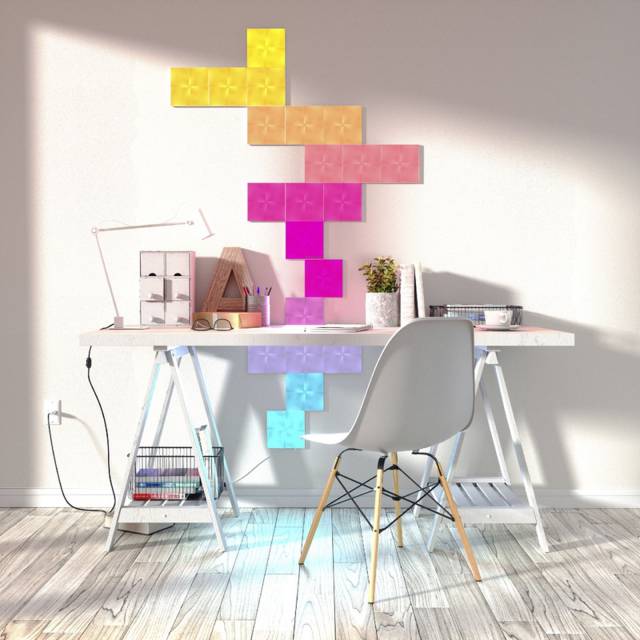 The level of control is what we were mainly looking for in our setup, and I'm pleased to let you all know that these panels are designed for ease of use. Touch, voice and app control were a pleasure and the lights integrate with other parts of your smart home should you desire, including the increasingly popular Apple HomeKit.
If lights moving to the rhythm of your music is something of interest, it is worth pointing out that the Canvas starter kit can do that straight out of the box, unlike earlier generations which required an adaptor to do so. Each panel measures 15x15cm which is more than enough to get a good effect when linked together. They are light, made of plastic which does not feel cheap to the touch and can be moved about with the included mounting tapes. This tape however was the only flaw in my experience; I did find that the adhesive could prove a tad strong, so it might be worth being super careful when removing it to change up your style. The adhesive does come with pull tabs to try and help you but the points at which you apply the tape are set a bit to the inner side of the lights, making them hard to reach.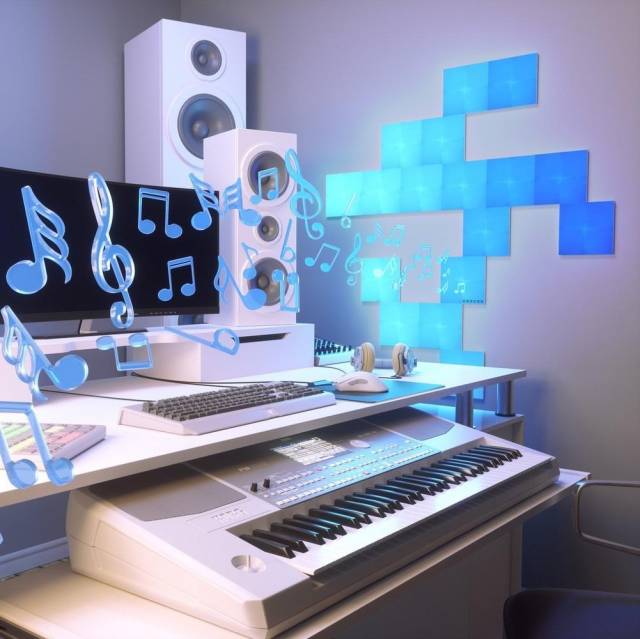 The control panel does come equipped with a microphone in order to facilitate the lights performing to the music you are playing in the room. As mentioned, it can be used to pick up music playing or even just respond to ambient sounds of life in your house or outside if you live in an area with traffic or noise.
The power module does of course have a cable to plug into mains power so be aware of your layout so that you have not place the cable in a place where it will dangle over other lights or prove to be an eyesore. There is a layout assistant on the app which was a really neat innovation and helped a lot with interesting options. In this you can select how many panels you have in order to come up with some sweet designs of your own based on quantity. The app also features an Augmented Reality module where you can test out your configurations against your real surroundings in order to see if what you have done works before you get them up and going.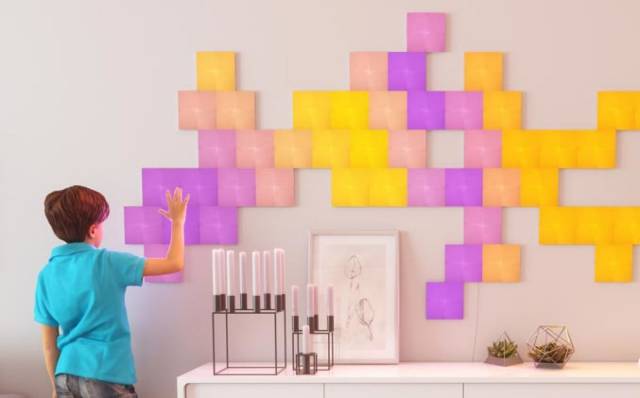 I found it easiest with the starter kit to lay them out on the floor where I could check them out properly and make my own patterns before committing to taping them up. Another thing I found helpful was using a level to make sure they were straight when installing them. The base panel does have buttons that tell you which function is which without having to resort to the app if that is more your thing.
Another feature of these Nanoleafs is the inclusion of the Wanderlust Play List which gives you access to nine special scene-sets that reflect the light you would see in places such as the Grand Canyon or the the Santorini skyline and my favourite the Aurora Borealis which look amazing and quite immersive at night. Check out these screens below to help get you lost in "wander lust".
Final Thoughts?
Overall, I found these fun and easy to use. Nanoleaf canvas is smart lighting done right in my opinion, and with the plethora of options that are there for users, I am sure that many people will enjoy these for both their fun features, and also their ability to sooth should the mood take you. They are pricey, but I would say that they are also backed up by quality, and for something that you might want to display in the main living areas of your home, this is something you should be looking for and not compromising on. Give the starter kit a try, I'm sure that you will soon be adding other Nano's to your display, and with the ability to control up to 30 panels with the one control point, why not?