Films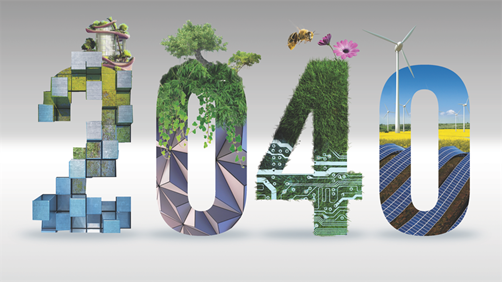 Published on December 28th, 2018 | by Damien Straker
Teaser Released for New Film 2040 From Damon Gameau – Creator of THAT SUGAR FILM
Madman Entertainment has today released the teaser for the highly anticipated documentary 2040, written and directed by award-winning filmmaker Damon Gameau (That Sugar Film).
The hit 2015 documentary That Sugar Film saw Gameau transform himself into a 'human lab rat' to trial the effects that a high sugar diet has on the human body and investigate issues that plague the sugar industry. The film received widespread critical acclaim and at the time of release became the most successful theatrical documentary ever to be released in Australia.
Damon's new film 2040 is a journey to explore what the future could look like by the year 2040 if we simply embraced the best solutions already available to us to improve our planet and shifted them rapidly into the mainstream. Structured as a visual letter to his four-year-old daughter about the world he hopes she will inherit, Gameau blends traditional documentary with dramatised sequences and high-end visual effects to create a vision board of how these regenerative practices could help shape the world for future generations.
Drawing on the best minds from around the world to focus on climate, economics, technology, civil society, agriculture and sustainability, the film maps out a pathway for change that can lead us to a more ecologically sustainable and equitable future. 2040 is an aspirational film full of hope about the possibility to make changes that will shift the course for humanity and the planet. 2040 is the narrative the next generation needs to see, to aspire to, and to believe is possible.
"Like we were able to do with That Sugar Film, I hope 2040 will help facilitate all kinds of conversations about positive change for the world we live in. There are some amazing regenerative solutions that great people around the world have already gotten the ball rolling on. Get on board and join the regeneration!" said Gameau.
2040 has been development and supported by Screen Australia and Film Victoria and was selected for Good Pitch Australia 2016.
The film is scheduled for release in the first half of 2019.