Events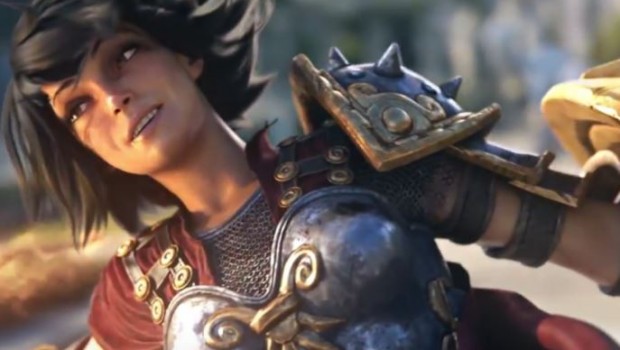 Published on November 15th, 2016 | by admin
TEAMS CONFIRMED FOR HI-REZ OCEANIA CHAMPIONSHIPS 2016
Four SMITE teams and two Paladins teams battle to reach the World stage
November 15, 2016 – Melbourne, Australia – Following Oceania's biggest ever season for SMITE and first invitational tournament for Paladins, competing teams have been confirmed for the massive finals series for the region, Hi-Rez Oceania Championships 2016, Presented by AOC. The best teams will battle at ESL Studios this November to decide who will represent Oceania on the global stage at Hi-Rez Expo 2017.
Competing in the finals of SMITE Oceania Pro League 2016 presented by AOC, will be Avant Garde, Pandamonium, Legacy Esports, and Alpha Sydney, taking part in a four team playoff. Up for grabs is a share in the $60,000 prize pool, and the right to be crowned 2016 SMITE Oceania Champion, seeded into the SMITE World Championships hosted at Hi-Rez Expo in January 2017. Among the teams, there are old rivalries, familiar faces and scores to be settled.
Also being contested at Hi-Rez Oceania Championships 2016 will be the final for the Paladins Oceania Invitational. Having recently surpassed 4 million players, the popular free to play shooter has attracted some of the most promising arena shooter players and teams, thanks in part to the support Hi-Rez Studios shows for esports in the Oceania region. Matching up will be Abyss Esports and Avant Garde, with the winner being sent to Atlanta, Georgia to compete at Hi-Rez Expo 2017 in the first global Paladins tournament
Tickets are available for fans to attend the first Hi-Rez Oceania Championships, being held at ESL Studios in Sydney this November 26 and 27 in front of a live audience, and broadcast live on Twitch at www.twitch.tv/hireztv.
Encompassing both the SMITE Oceania Championships and Paladins Invitational Final, two jam-packed days of competition will determine which teams will walk away with a share of the $65,000 AUD prize pool, and qualification for international competition at Hi-Rez Expo in January 2017.
Audience tickets are strictly limited, and available now via Eventbrite at https://www.eventbrite.com.au/e/hi-rez-oceania-championships-2016-tickets-28449288588
Hi-Rez invites friends and fans of SMITE and Paladins to join the community at ESL Studios for the biggest celebration Oceania has ever seen. Hi-Rez guests attending the event will be Kevin "Adanas" Meir, Commentator and Analyst, and Dan McHugh, Esports Manager.