Hardware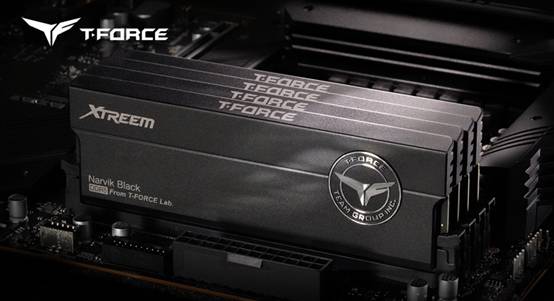 Published on October 3rd, 2023 | by Adrian Gunning
TEAMGROUP Launches T-FORCE XTREEM DDR5 DESKTOP Memory, Unleash the Ultimate Overclocking Performance
Leading memory provider, TEAMGROUP, has tapped into T-FORCE LAB's superb R&D capabilities to create the latest iteration of the T-FORCE XTREEM DDR5 memory. By utilizing a patented IC classification test and verification technology, the upper limits of the DDR5 frequency have been raised to create a high-clock rate memory module designed specifically for gamers. Decorated with the glorious T-FORCE logo badge, the XTREEM's design exudes both confidence and style, befitting the newest king of overclocking memory modules.
T-FORCE XTREEM DDR5 memory demonstrates incredible overclocking performance to satisfy overclocking enthusiasts around the world. Not only using 2mm-thick aluminum alloy fin heatsinks to enhance its thermal capacity, but also uses special heat-conducting silicone to tightly adhere the heatsinks with the memory to achieve the most optimal cooling effect. The surface is also treated with an anodized surface that is resistant to acid, corrosion, rust and is non-electrically conductive, providing gamers with greater peace of mind. The T-FORCE XTREEM DDR5's two-piece heat spreader is made of thick metal and underwent sandblasted surface treatment to give it the appearance of hard basalt and the matte black texture reminiscent of a black sand beach. Users can enjoy the excellent overclocking capabilities of the XTREEM DDR5 while admiring its elegant design.
The T-FORCE XTREEM DDR5 gaming memory is expected to be available at speeds of 7600MT/s, 8000MT/s, and 8200MT/s and will support on-die ECC. Gamers can look forward to dominating the digital battlefield when it becomes available on Amazon and Newegg in North America at the end of October. If you want to get your hands on T-FORCE's newest products and information on availability, please stay tuned to the latest news on TEAMGROUP's official website and social media channels.