Games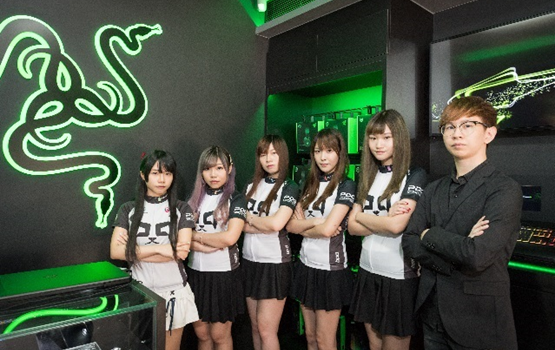 Published on September 27th, 2017 | by Admin
TEAM RAZER SIGNS ON HONG KONG'S TOP ALL-FEMALE ESPORTS TEAM
Hong Kong – September 25, 2017 – Razer™, the leading global lifestyle brand for gamers, today announced that they have signed on Hong Kong's no. 1 all-female professional esports team, PandaCute.
PandaCute is a five-member League of Legends team who have recently won competitions such as SunShine Cup in 2016 and the Shero Hong Kong Competition in 2017. The team was also the first runner-up in the Meitz Cup in Guangzhou, China and were the HKXP LoL Girls Champion team.
Consisting of team members Deer, Momo, Dream, Lily and LauLau, PandaCute was formed in 2016 when Deer recruited the other four through social media. Since then, the team has taken home multiple trophies. When not competing, the team trains ten hours a day, five days a week, in their Kowloon Bay headquarters.
"Team Razer has some of the best, most dedicated esports athletes in the world," said Josh Collins, Senior Manager of Talent Marketing at Razer. "We are always on the lookout for top esports talent, and we are thrilled to be able to include PandaCute on our roster."
Signing on for a one-year sponsorship deal with Razer, PandaCute is excited to be Team Razer's only all-female team.
Man Kin Fung, CEO of Global Esports and manager of PandaCute, said: "PandaCute is very grateful for the confidence from Razer and is honored to be the latest addition to Team Razer. We believe this to be the dream opportunity of every gamer and Team Razer is the benchmark for pro teams. In the future, apart from defending the title of Hong Kong's no. 1 female team, we aim to be among the best female teams in China."
For more information about PandaCute, please visit:
https://www.facebook.com/PDQesports.
For more information about Team Razer, please visit: https://www.razerzone.com/team.