Hardware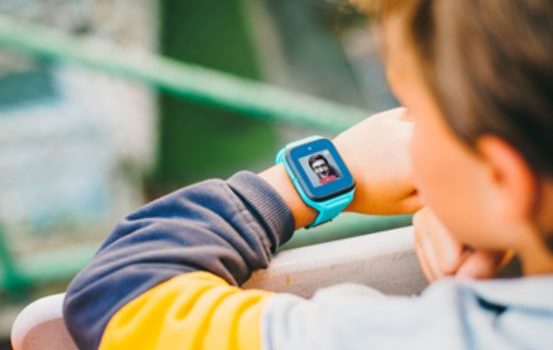 Published on November 21st, 2019 | by Adrian Gunning
TCL LAUNCHES SUB-$200 KIDS WATCH WITH VIDEO CALLING AND GPS TRACKING FOR CONNECTIVITY AND PEACE OF MIND
TCL Communication has today launched its TCL MOVETIME Family Watch (MT40) to help parents stay connected with their children wherever they go. With the MOVETIME Family Watch, parents can keep in contact with their children via direct two-way 4G calling, video calling, photo-sharing and messaging on its single touch point display. Its geofencing and geolocation functionality give parents peace of mind in knowing where their children are at all times, and it also comes with an SOS button for any situation where a child feels unsafe.
"The balance between wanting to protect their children while giving them the independence they often crave is a challenge many Australian families are going through. It is a conversation we have had in our own family," said Sam Skontos, VP and Regional Managing Director of South East Asia and Pacific, TCL Mobile.
"While parents work through the right age for their children to have a mobile phone, the MOVETIME Family Watch provides a compelling option for parents wanting to stay connected and monitor their children's movements at a distance, while being immediately available at the touch of a button if needed."
With a retail price of $199 and no ongoing subscription fees common with other devices in the market, the TCL MOVETIME Family Watch delivers up to two days of working time and up to five hours of talk time on a two hour charge.
See, talk & stay in touch on a kid-friendly designed watch
Offering smooth two-way video calling with a built-in camera and 4G connectivity, the MOVETIME Family Watch helps you easily check in to see how your kids are doing. Kids can easily connect with family and share their day by direct calling, sending pictures, voice messages and emojis in one-on-one or group chats. The MOVETIME Family Watch's colourful design is kid-friendly and parent-approved with durable materials, IP65 waterproofing, a replaceable band and a 1.3-inch colour display with changeable watch face.
Supervise & get alerts with TCL Connect app and SOS button
With the TCL Connect app and SOS button, the MOVETIME Family Watch delivers peace of mind by easily finding your child with its precise geolocation. Customised geofencing areas can be conveniently created on the watch, with notifications sent if your child leaves the customised safe zones. It helps you to easily supervise and keep track of where your child has visited with its convenient location history function.
Move, enjoy & motivate more for an active lifestyle
The MOVETIME Family Watch also goes beyond safety and convenience to support children in living an active lifestyle. Its built-in pedometer tracks steps, calories burned and distance walked. Kids can compete in activity rankings with friends and set new goals, while parents can "like" children's daily activities to give motivation and encouragement.
The MOVETIME Family Watch is also packed with features to help your kids throughout the day, including an alarm clock and School Time Mode so your kids will be up on time and never distracted in class.
TCL 4G MOVETIME Family Watch is available in blue and pink from today at Big W, and shortly in Australia Post, with a recommended retail price of $199. For more information on TCL's wearable devices, please visit http://www.tclcom.com/wearables/mt40.html