Hardware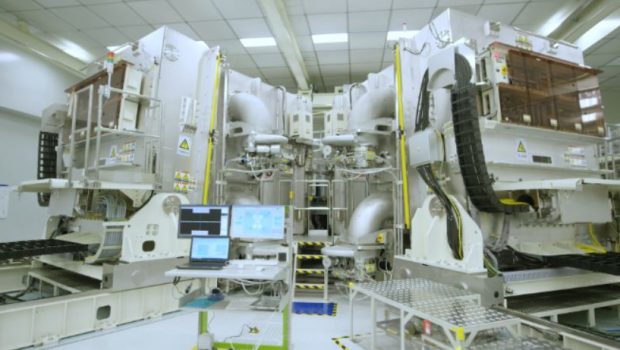 Published on January 6th, 2022 | by Adrian Gunning
TCL Electronics unveils its first 144Hz Mini LED TV Series at CES 2022 Raising the bar for responsive video gaming on large screen TVs
TCL Electronics, one of the world's fastest-growing consumer technology companies, announced at CES 2022 that it will roll out 144Hz Mini LED TVs this year to deliver a more responsive and fluid video gaming experience to consumers. The first of a new generation of TV displays, the TCL 144Hz Mini LED TVs can help consumers experience the most out of the latest video games at high frames per second (FPS).
"The latest consoles offer a growing number of video games that play at 120 FPS and have optimised many popular older games to also play at 120 FPS," explains TCL Electronics AU/NZ Managing Director Mark Zhang. "With a refresh rate as high as 144Hz, TCL Mini LED TVs can give players a competitive edge — especially for multiplayer games where split-second reaction times are crucial to win — while casual gamers will also appreciate the extra responsiveness."
Driven by TCL's sophisticated Mini LED technology, this new generation of TVs raise the bar for responsive gaming and viewing action-packed content. With over 1,000 local dimming zones, 2022 TCL Mini LED TVs offer stunning brightness performance, achieving striking contrast and revealing even more detail for a truly immersive viewing experience.
"Taking a bold step of applying a 144Hz refresh rate display to its 2022 premium Mini LED TV models, TCL continues to reinforce its commitment in Mini LED technology that excites, stimulates and captivates," says Zhang.
For console gamers, TCL's Game Centre provides a wide selection while AMD (Advanced Micro Devices) certification deliver serious levels of performance and mind-blowing visuals.
"Powered by our proprietary algorithms, TCL TV's latest Game Master Mode allows all-in-one optimisation including VRR and ALLM," Zhang explains. "Together they adjust the refresh rate in real time to the frame rate from the game console."
TCL is aiming to become the top player in the Mini LED TV sector in the coming years with higher production standards, higher energy efficiency and premium image performance.
More details of 2022 TCL Mini LED TVs will be disclosed later in this quarter.