Interviews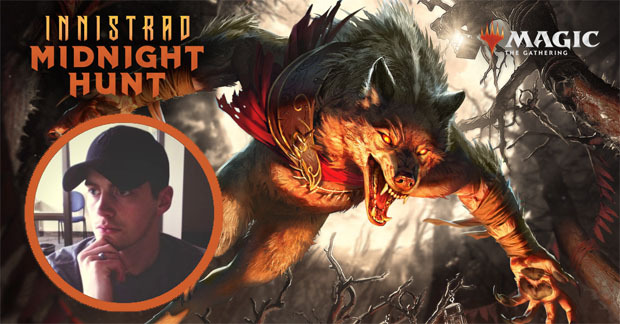 Published on October 2nd, 2021 | by Andrew Bistak
Taylor Ingvarsson Interview – Innistrad: Midnight Hunt @wizards_magic
We catch-up with Taylor Ingvarsson, Senior Art Director to discuss Innistrad: Midnight Hunt, the 89th Magic The Gathering expansion as mindless creatures who were once human, ghouls and skaabs now roam aimlessly through the wilds of Innistrad who were animated by dark necromancers.
The art of MTG has always been amazing, what are your favourite pieces and why?

This is the equivalent of asking a parent which child is their favourite. It's so hard to tell! For this set, I'm a big fan of the art from the Dawnheart Coven – it's a very shamanistic/witchy approach with lots of intricate costuming. I also really love the design of the Celestus. It's reminiscent of a number of different artifacts featured in the horror genre and pop culture in general.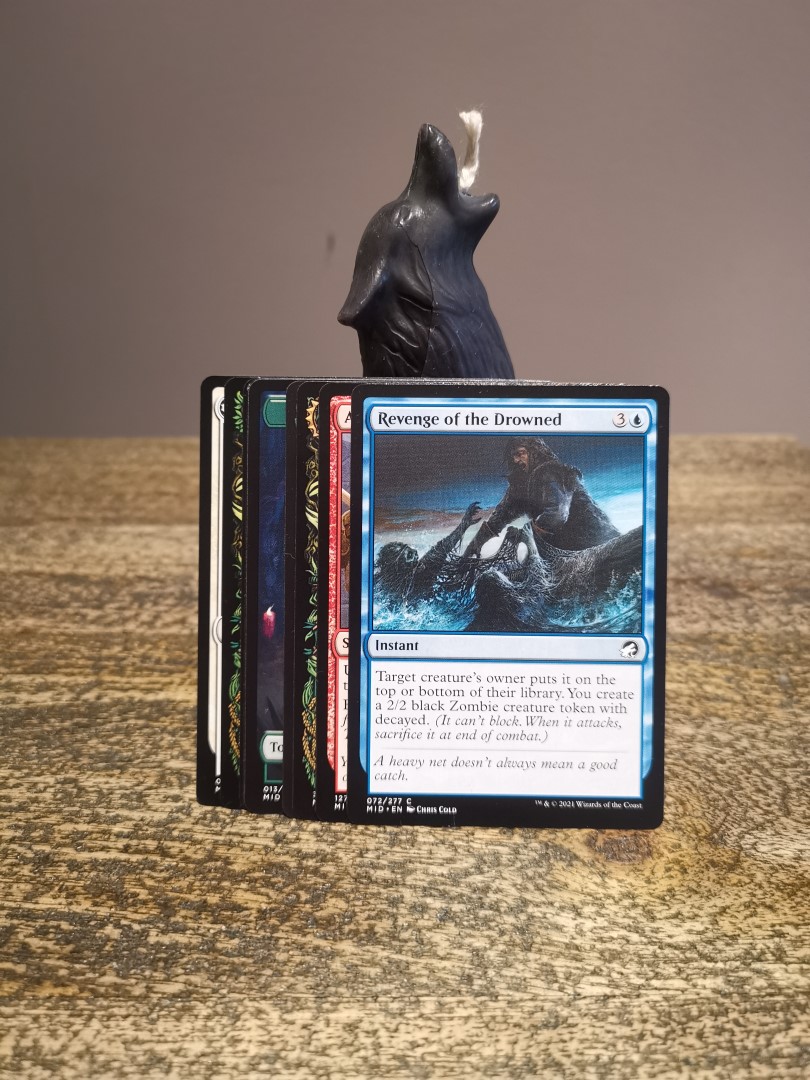 As an art director, what influenced the direction of Midnight Hunt?
A big focus of Midnight Hunt's design was on capturing the Halloween/Folk Horror vibes. Previous visits to Innistrad have touched on differing genres of horror (such as eldritch horror the last time we checked in!) so we wanted this to be distinct flavour-wise. Look to your Halloween and gothic horror movies with Witches and Werewolves and that's what Midnight Hunt aims to recreate! We even have a series of legendary creatures with alternate art that allude to classic black and white monster movies.
Who's your favourite character and why?
The answer seems to change every day, but right now I'm a big fan of Arlinn Kord, the hero of Midnight Hunt and protector of Innistrad. There are two sides to Arlinn (literally) which makes her a fascinating character to follow as she has to make decisions on who to fight and who to fight for. There's also a great moment between Arlinn and her Werewolf mentor in this set – I can't wait for fan's of the story to discover more!
.
Lastly, what are you most looking forward to when this set is released to the fans of MTG?
My answer would be twofold. Firstly, I'm excited to see what Commander fans will make of the new series of Legendary creatures based on classic horror characters. Having characters inspired by source material everyone is familiar with will make for interesting and, perhaps, amusing interactions on the battlefield. Secondly, I'm excited on behalf of Magic fans who are big on making tribal decks. Zombies, Werewolves, and Witches all offer exciting new cards for tribal decks so I'm looking forward to seeing how players fit them in to existing decks.