Games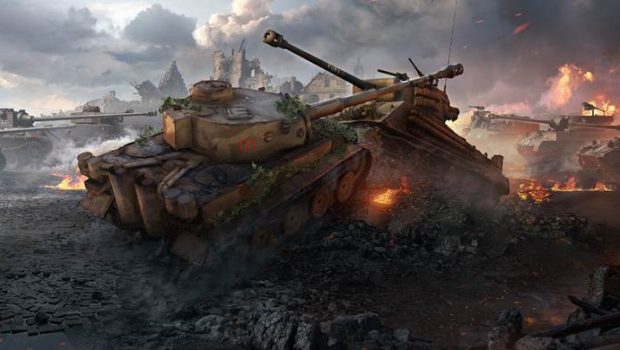 Published on January 17th, 2017 | by admin
TankBowl Tryouts Kick-off in World of Tanks on Console
Team Germany and Team USA go head to head in competitive tanking event
January 17, 2017 — Official tryouts for TankBowl have kicked off in World of Tanks on Console. From now until February 1, tankers can earn their spot in the TankBowl, by completing in the Tryouts for Team Germany or Team USA. Those who complete the Tryouts will make it to the Playoffs and then to the TankBowl, earning experience boosters, in-game credits and prizes along the way with the opportunity to earn the ultimate prize, the "Champion" Panther/ M10 Bundle.
All World of Tanks console players will also be able to add the Sherman Fury to their collection from January 16 to February 6, which took the Xbox 360 battlefield by storm when it debuted to become one of the most successful packages in the game. Not only does this beast return, but so does its rival from the blockbuster film Fury, the Tiger 131. Tank and film aficionados will recognize the Sherman Fury from the Hollywood blockbuster starring Brad Pitt, while history buffs know the Tiger 131 as the only operating Tiger tank left in the world. Fury's ultimate rival in the film, the Tiger 131 had no problem sending its prey to the scrap heap on WWII battlefields.
To qualify in the Tryouts, tankers must play battles in either the German or USA tank line, with any vehicle Tier 3 or higher. Points will be awarded each game for exceptional performance. The top 4-5 Experience earners per game will receive 1 point, the top 2-3 will earn 3 points and the top earner per game will receive 5 points. To advance past Tryouts, 100 points will need to be earned in that nation before February 1. Playoffs will be unlocked once tankers have completed the tryouts, unlocking Experience and Credits multipliers of 1.25 each during the event.
For those who qualify, the four day TankBowl will commence on February 1. Each day during the TankBowl, players will again receive points for experience earned in battle with the same dispersion as in the Tryouts. Every 15 points earned for their nation will result in one completion and a random drop reward. The team that earns the most completions during this four day period will be named the TankBowl victors and will receive the "Champion" Panther/ M10 Bundle which includes the Champion emblem and a buffed special edition Panther/ M10 German Premium Tier 7 tank. The losing team and participants will not be left out, each will respectively receive 50% and 15% discounts off of the "Champion" bundle just for joining in the fun of TankBowl!
For more information on TankBowl, visit:
https://console.worldoftanks.com/en/news/pc-browser/game-events/tankbowl-tryouts/
YouTube:
https://www.youtube.com/watch?v=ZzlLQQs8MW8