PC Games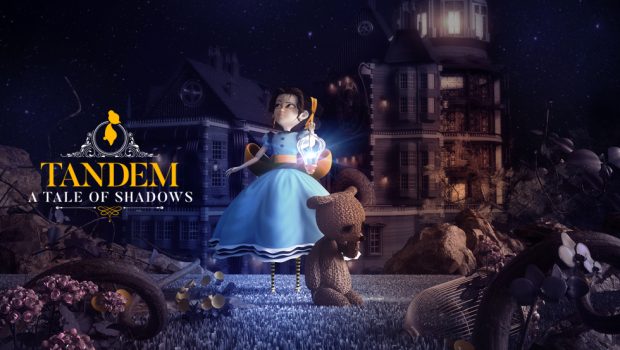 Published on October 22nd, 2021 | by Chris Wheatley
Tandem A Tale Of Shadows Review #PC
Summary: Tandem – A Tale Of Shadows is a lavishly-presented adventure with genuinely innovative gameplay
A nice entry in the puzzle/platformer genre here, from the development team at Monochrome Paris. Tandem – A Tale Of Shadows follows a long and illustrious line which dates back to the heady days of the good old ZX Spectrum, when titles such as 1987s Head Over Heals introduced the now-classic concept of the character-swapping puzzler.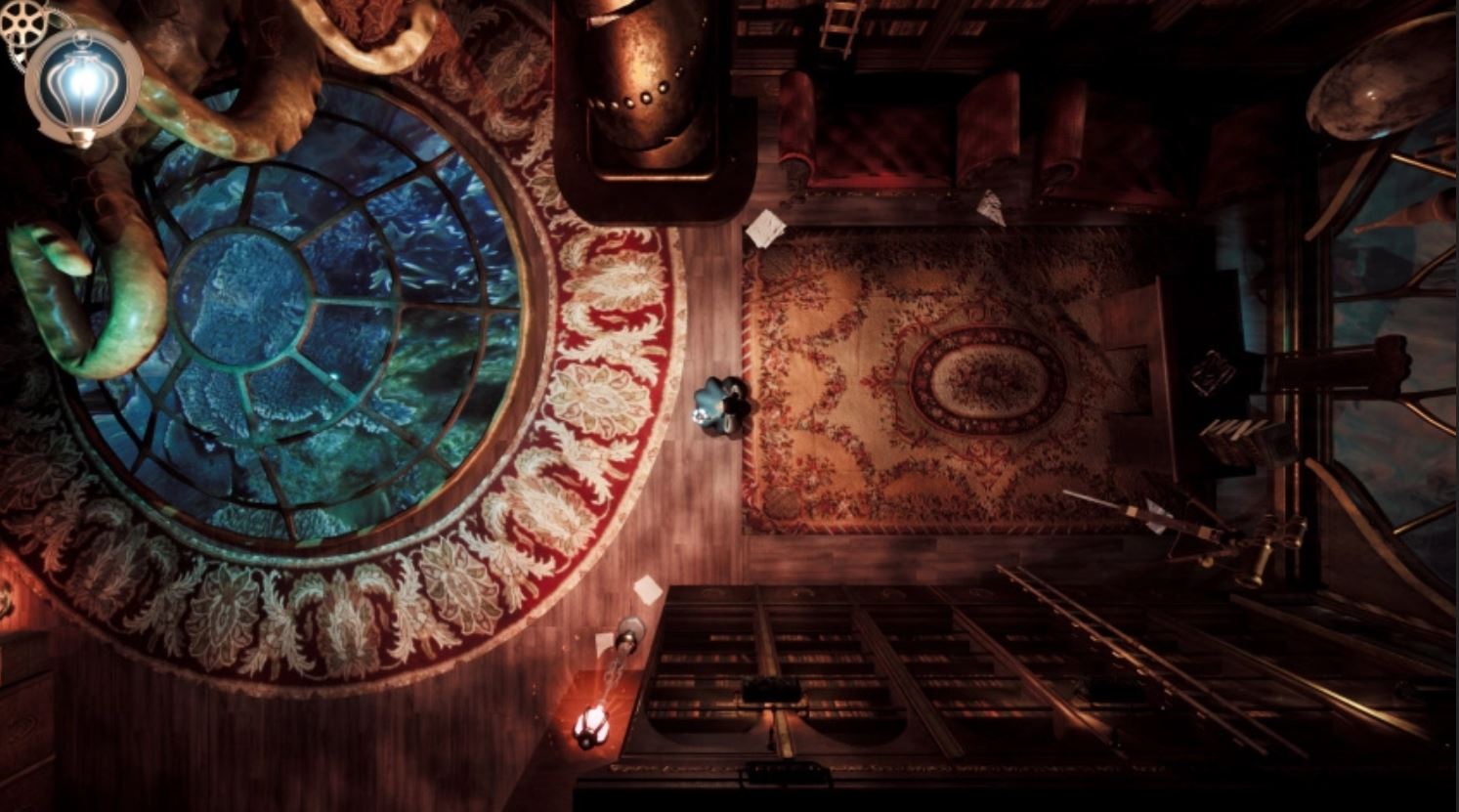 Tandem, which is sit in the Victorian era, follows the story of a young girl, Emma, as she sets out to find Thomas Kane, son of a famous illusionist, who has disappeared without a trace. Emma is assisted on her quest by a living teddy-bear named Fenton. Together, they must enter the fearsome Manor, solving intricate traps and deadly conundrums. In each stage (a set of connected rooms) the aim is to guide Fenton to a glowing 'shard,' which triggers the end of the level.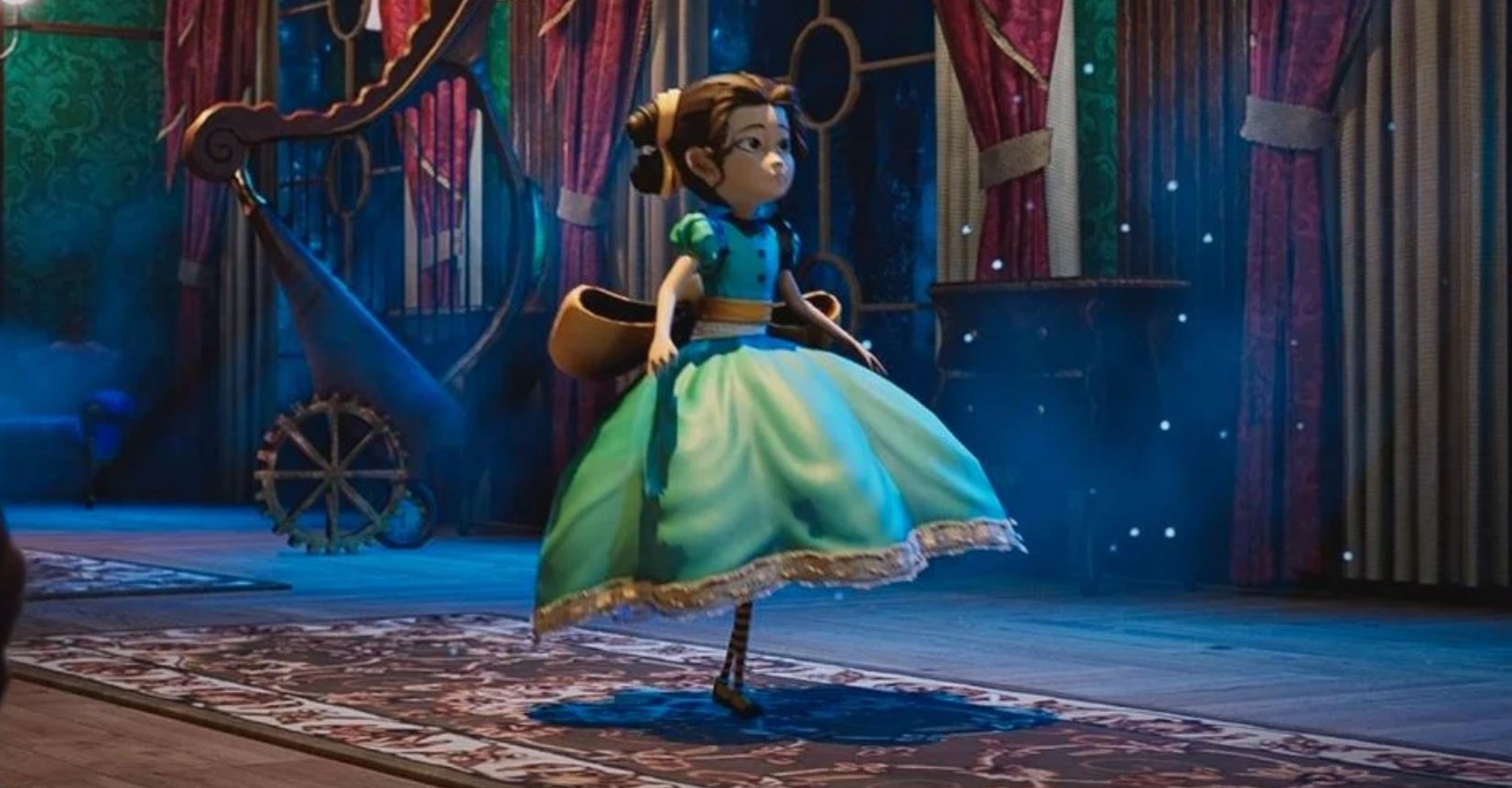 The player controls both characters, switching between the two with the press of a button. Emma's world is presented from a top-down perspective. Fenton's view, and here's where the twist comes, is side-on. While Emma's world is bright and colourful, Fenton is trapped in a land of shadow. Indeed,  shadows form the key element to this game. While Emma is stymied by walls, doors, and traps, the more insubstantial Fenton enjoys greater freedom of movement, gliding through most physical objects and leaping from platform to platform. He can also interact with buttons and bells that Emma is unable to reach, but which will affect her world greatly.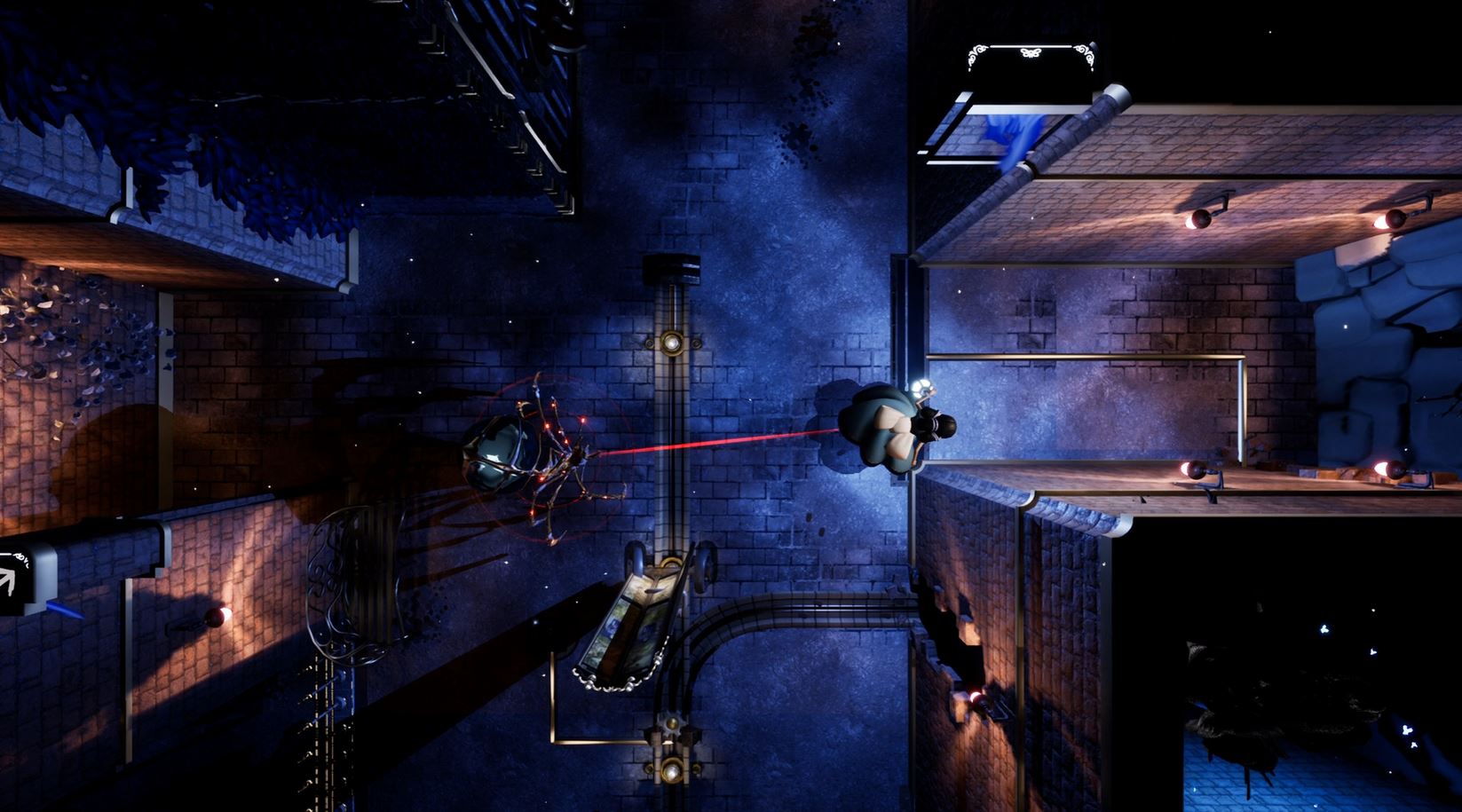 Crucially, Fenton is also able to jump and move along shadows created by Emma, and the screens and lights which Emma can manipulate. Moving these lights and screens, obviously, moves the shadows, creating new angles for Fenton to run or slide along. It's a novel concept which works brilliantly, even if the mechanics take a bit of getting used to.
The first thing to say concerning Tandem is that it's beautifully presented. The graphics are charming, with some lovely attention to detail. Items scattered around, such as plants and boxes, react as Emma brushes past them, and the lighting effects, as you might expect, are wonderful. The top-down view does take some getting used to, ditto the initially disorientating switch to side-on for Fenton's action. Rest assured, however, that you will soon become accustomed to the gameplay and, once you do, manipulating the two characters feels fluid and easy. That said, playing with a keyboard felt a tiny bit awkward, but there are options to use a controller.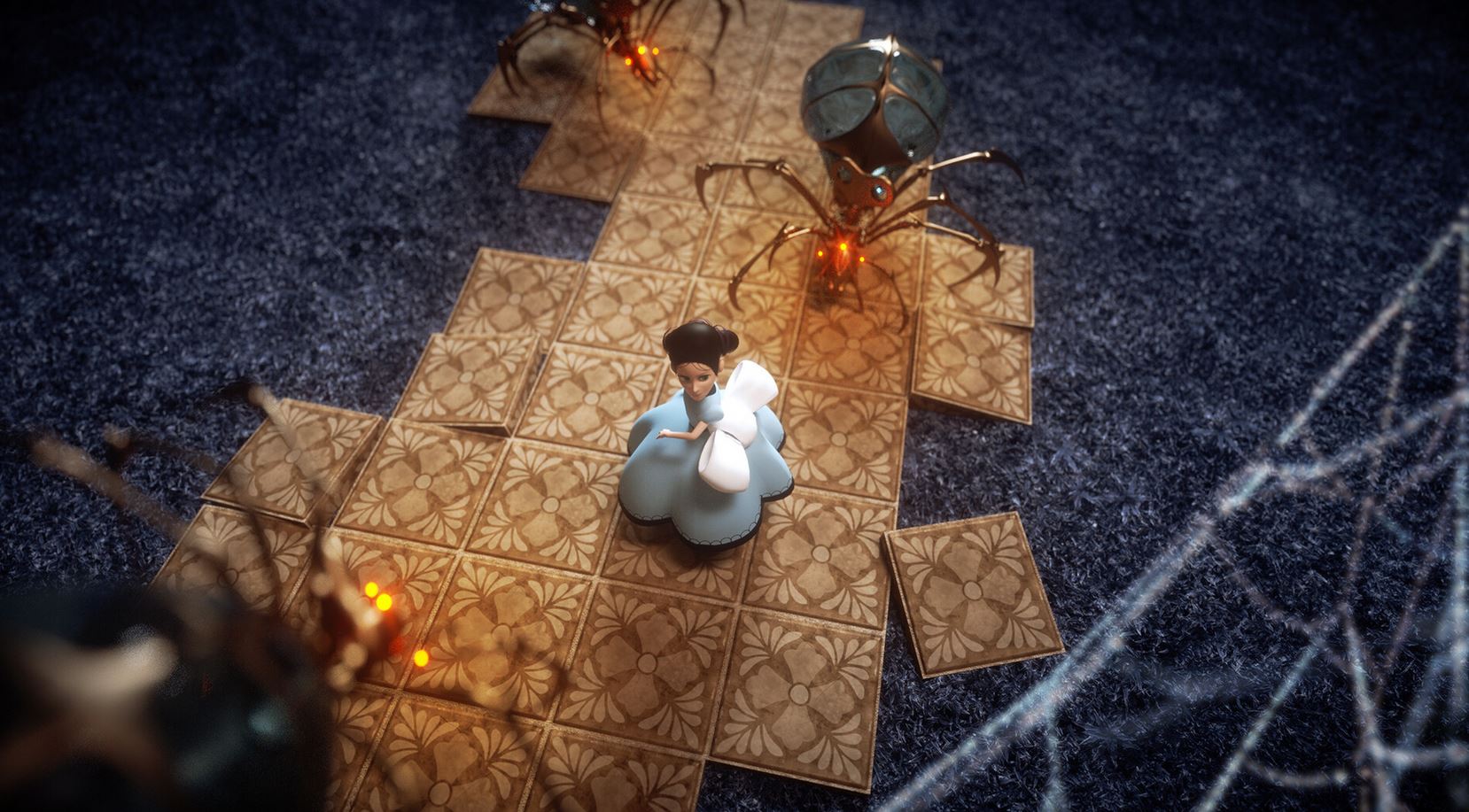 Fans of this genre will be well-used to the various game mechanics. To successfully navigate your way through each set of rooms you will need to activate buttons, push/pull objects, pick up keys, avoid monsters and so on, all in the correct order. Each element is added in gradually, although the complexity does ramp up quite quickly. The two-character, two-view twist brings a lot to the game and, once you get the hang of the shadow element, you'll quickly settle in. At first, plotting a course through the levels can feel a little frustrating, due in part to the fact that you need to get your head round the relative positions of Fenton and Emma, but with practice this becomes much easier.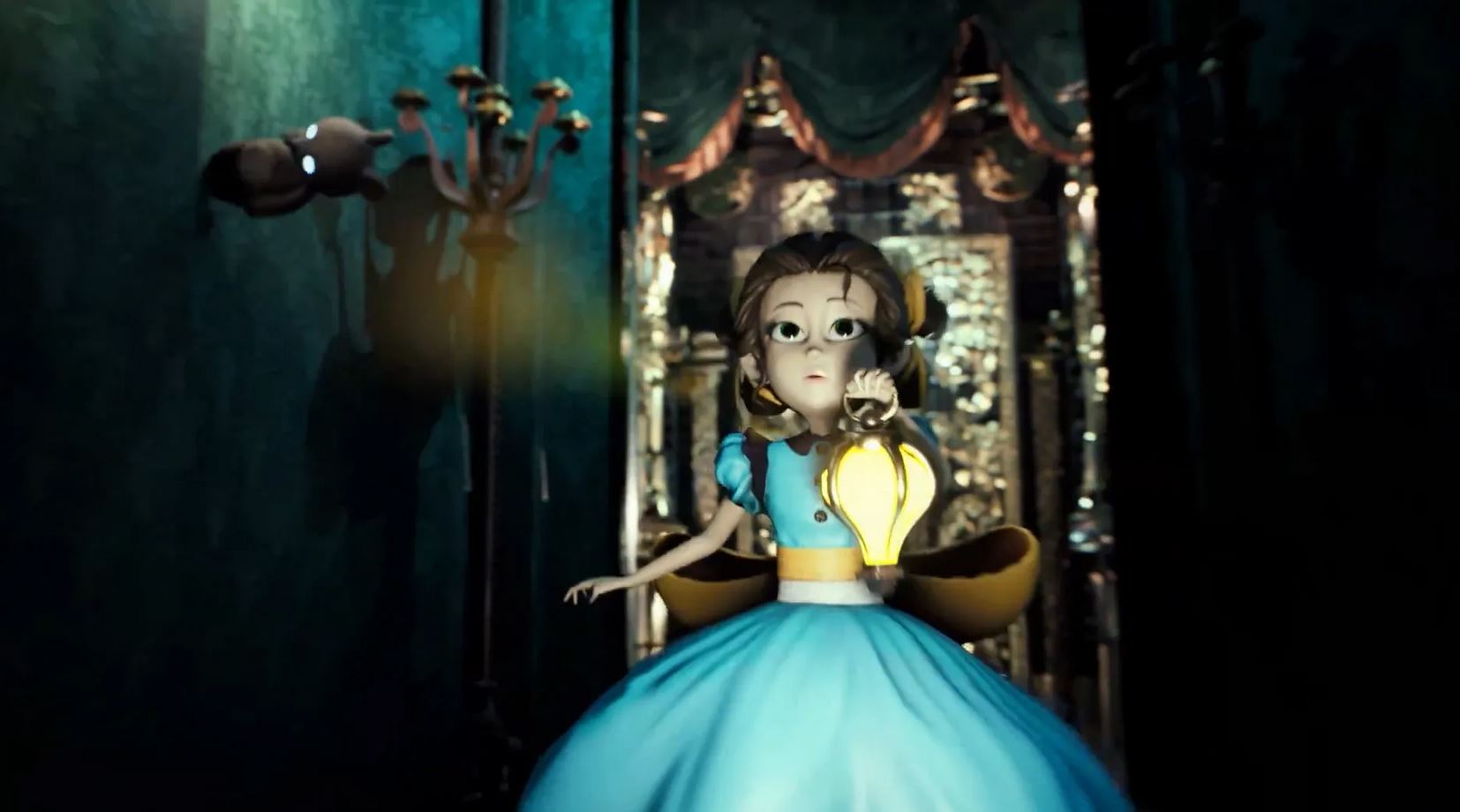 It feels genuinely rewarding to pick up a shard, and there's definitely that just-one-more-level compulsion. The occasional brief cut-scenes add character, charm and atmosphere to the overall experience. There are varied enemies and bosses to tackle over 45 levels, hidden areas to find and strategies to learn.
In summary, Tandem – A Tale Of Shadows is a lavishly-presented adventure with genuinely innovative gameplay. Fans of puzzle-platformers are sure to love it. Even for those not particularly drawn to the genre, there's much to admire here, and a lot of fun to be had.