Games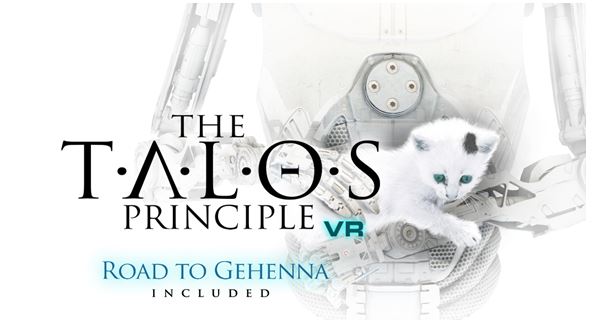 Published on October 19th, 2017 | by admin
The Talos Principle VR Available Now, Will Make You Smarter!
ZAGREB – Independent developer Croteam (Serious Sam VR) and spiritually fulfilling game label Devolver Digital, have announced that The Talos Principle VR is available now on Steam and is compatible with the HTC Vive and Oculus Rift. This spectacular VR reimagining of the award-winning first-person puzzler is priced at $39.99 USD, with owners of The Talos Principle receiving an automatic 25% off of The Talos Principle VR.
The Talos Principle VR is a virtual reality reimagining of Croteam's critically acclaimed first-person puzzle game in the tradition of philosophical science fiction. Redesigned from the ground up, The Talos Principle VR features roomscale VR support, multiple movement modes and fully customizable VR controls which take full advantage of the HTC Vive.
The Talos Principle VR owners will also receive the four-episode Road to Gehenna VR expansion for free with purchase.
"If you thought solving puzzles in The Talos Principle made you feel like a genius then you're going to pee your philosophical pants in The Talos Principle VR," noted Devolver Digital CFO and virtual reality visionary Fork Parker.
The Talos Principle VR is available now on Steam but if you hadn't figured that out by now we're not super sure you have the intelligence necessary to play it anyway. For more information and updates on video game press releases follow @Croteam and @DevolverDigital on Twitter.