Games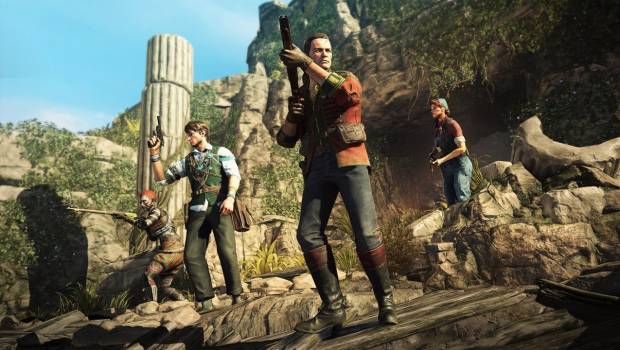 Published on August 29th, 2018 | by Admin
Tally-Ho! Strange Brigade is out now on PS4 and Xbox One
Sydney, Australia – 29th August 2018 – Well I never! STRANGE BRIGADE is available NOW, delivering exciting escapades and jolly japes to PlayStation 4 and Xbox One fans worldwide.
Check out the launch trailer here!
Rebellion's third-person romp for 1-4 players sees us travel to North Africa, where terror abounds! Seteki, the evil witch queen has risen once more, bringing with her a re-animated army of ungodly undead. Malicious mummies, manifest myths and myriad monstrosities – what manner of heroes can fell such ghoulish foes and lay rest to the witch queen for good?
It's time for the STRANGE BRIGADE! With the finest firearms available and a spot of supernatural power, this secret organization of manifold heroes can save the day!
STRANGE BRIGADE offers a thrilling story campaign brimming with rambunctious shooter action, lush environments to explore, prickly puzzles to solve and terrific treasures to discover! On top of that, adventurers can pit their wits against Horde Mode and Score Attack at launch – and like the campaign, they're playable solo or online for 2-4 players!
STRANGE BRIGADE is out now on PS4 and Xbox One and is now available at Australian retailers for an RRP of $79.95 and is rated "M".
Accumulators of antiquities should take a gander at the STRANGE BRIGADE Collector's Edition. This limited-edition set includes a boxed copy of the game, an exclusive steelbook case, a stunning model of the Brigade's airship, a 64-page art book and exclusive suitcase design and sleeve and the Secret Service Weapons Pack DLC.
For more information, please visit our website; https://fivestargames.com.au/product/strange-brigade/
So what are you waiting for? Join the Brigade today!