Events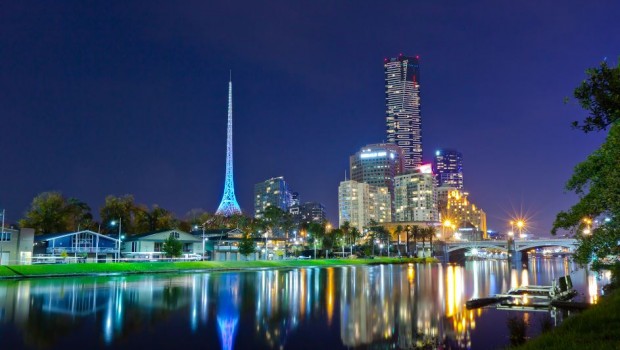 Published on July 11th, 2016 | by admin
The Tallis Scholars at Arts Centre Melbourne
MELBOURNE, MONDAY 11 JULY 2016 – This November, one of the most famous and best-loved early music vocal ensembles in the world, The Tallis Scholars, will perform a sublime program of Renaissance masters alongside works from the world's greatest living composers of sacred choral music in the opulent confines of Hamer Hall.
For over 40 years, the British early music vocal ensemble have established themselves as the world's leading exponents of Renaissance sacred music, creating a sound of astonishing beauty and blend, and resetting the bar for a cappella music.
The Tallis Scholars have performed in top sacred and secular venues the world over, including the Royal Albert Hall, St Paul's Cathedral and Shakespeare's Globe Theatre in London, the Sistine Chapel, the Philharmonic Hall in Berlin and in New York at the Lincoln Center and Carnegie Hall, as well as in collaboration with Sir Paul McCartney at the Church of St Ignatius Loyola.
Highly decorated, they collectively possess three Grammy Award nominations, Gramophone magazine's Record of the Year award and three Early Music Awards.
Led by Director Peter Phillips, the Melbourne performance will feature the music of Tallis through to Muhly and Arvo Pärt, the most performed living classical composer in the world. Dubbed "the rock stars of Renaissance music" by the New York Times, the Tallis Scholars have also had their sound described "as near extraterrestrial as you can get sitting in a concert hall" by Fiona Maddocks of The Observer. Don't miss this special opportunity to see them perform for one night only in Melbourne.
"Their voices touched the sublime… the sense steadily grew that if the herald angels would leave off their infernal harking and form an earthly choir, then this is probably how they would sound." – The Guardian 2013 ★★★★★
"The sound coming from The Tallis Scholars almost surpassed the humanly possible" – The Telegraph UK 2013
BOOKING DETAILS
The Tallis Scholars
Arts Centre Melbourne, Hamer Hall
6 November 2016
Tickets on sale now at artscentremelbourne.com.au22