Games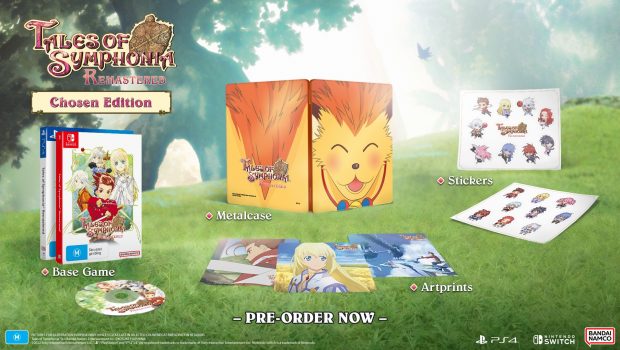 Published on September 14th, 2022 | by Adrian Gunning
TALES OF RETURNS TO ONE OF THE FRANCHISE MOST BELOVED STORIES IN TALES OF SYMPHONIA REMASTERED
Leading video game publisher and developer Bandai Namco Europe S.A.S. today announced Tales of Symphonia Remastered, a remastered version of one of the most loved Tales Of stories, coming early 2023.
The original Tales of Symphonia, which released in 2003, moved players around the world with a deep and fascinating story. Tales of Symphonia Remastered brings back this 20 years classic with HD visual enhancements, gameplay improvements, and new features. The title is slated for release on PlayStation®4 and Nintendo Switch™, Xbox One (Digitally), and will be compatible with PlayStation 5 and Xbox Series X|S.
In Tales of Symphonia Remastered, both veteran fans and newcomers to the franchise will follow the journey of Lloyd Irving and his friends as they try to save Sylvarant and Tethe'alla, two inextricably linked worlds, where the rebirth of one means the decline of the other. Players will experience a profound storyline with endearing characters in a rich and lively world, along with beautiful anime-like cutscenes designed by the renowned artist Kosuke Fujishima.
Players will be able to live or relive this story either alone or with up to four players during battles, with a variety of battle strategies and systems such as combos that freely combine a variety of "Skills/Magic", Mystic Artes with flashy effects, and Unison Attack, coordinated techniques that can unleash powerful series of attacks.
Preorders have started at participating retailers. Players can pre-order the Chosen Edition which will, in addition to the game, contain a metal case, stickers and art prints.