Films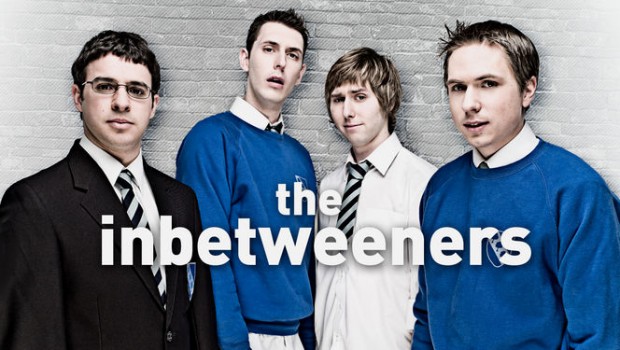 Published on July 23rd, 2014 | by admin
TAKE TWO: THE INBETWEENERS are coming back to Australia – Roadshow Media Release
FOUR REASONS TO GET OUT OF AUSTRALIA: THE INBETWEENERS ARE HEADING BACK DOWN UNDER
The stars of this year's most anticipated British comedy, The Inbetweeners 2, will return Down Under early next month. Simon Bird (Will), James Buckley (Jay), Blake Harrison (Neil) and Joe Thomas (Simon) will be joined by co-director Iain Morris to premiere the film at special fan events on the Gold Coast, Sydney, Melbourne and Auckland.
The follow-up to the United Kingdom's most successful comedy of all time reunites the hapless Jay, Neil, Simon and Will this time in Australia – the film was shot on the Gold Coast, at Byron Bay, Sydney and the remote South Australian town of Maree.
The Inbetweeners creators, Iain Morris and Damon Beesley, are first-time directors on the sequel having once again written the script. The pair said they couldn't imagine not coming Down Under to see all the fans given the sequel was shot here.
"We could not be more excited about coming back to Australia. The last time we were there England were being embarrassed in The Ashes, but even that couldn't spoil the fun we had. We had an incredible time shooting there and were lucky enough to see dawn in Byron Bay, a full moon over Sydney Harbour and the splendour of the Maree Hotel at 4am amongst other things."
"We're also heading to New Zealand, which has a special place in our hearts because of the great friends we have there, and because Flight of the Conchords allowed us to write our other piece about Australia – the episode Unnatural Love."
Produced by Bwark Productions, a Zodiak Media company, who have co-financed with Channel 4/Film4, Entertainment Film Distributors will distribute the film in the UK. Having started life on E4, the multi award-winning series went on to enjoy massive success with its debut film, The Inbetweeners Movie, which spent four weeks at the top of the UK box office charts in 2011 and grossed over $9.2m in Australia.
THE INBETWEENERS 2 – DOWN UNDER ROAD TRIP
Gold Coast: August 12 – Premiere at Event Cinemas, Robina and media junket
Brisbane: August 13 – Live appearances at EKKA and MEKKA Race Day
Sydney: August 13 – Premiere at Event Cinemas, George Street
August 14 – Media junket
Melbourne: August 15 – Premiere at Village Cinemas, Crown and media junket
Auckland: August 17 – Premiere at Event Cinemas, Broadway
Buy your tickets at www.eventcinemas.com.au or www.villagecinemas.com.au
Trailer: www.youtube.com/watch?v=Ag8sYZDMnMM
THE INBETWEENERS 2 has been rated MA15+ (likely classification) and will be released on August 21. www.theinbetweenersmovie.com.au
Source: Roadshow Media Release