Games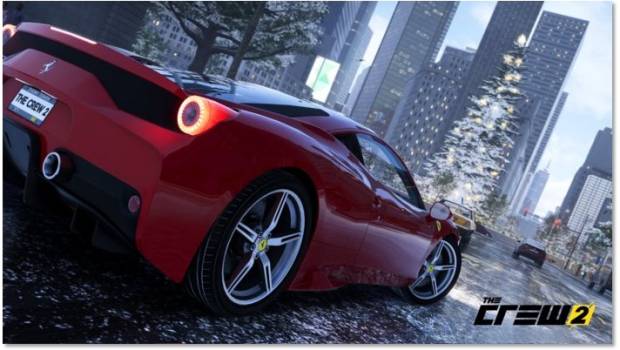 Published on June 13th, 2018 | by Admin
TAKE ON THE TERRAIN AND DEFY GRAVITY IN THE CREW® 2 OPEN BETA JUNE 21 – 25, 2018
Pre-Load Available Now
Trailer Link: Beta Announcement Trailer
 SYDNEY, AUSTRALIA — June 13, 2018 — Ubisoft® has announced that the open beta for The Crew® 2 will be available from June 21, 6pm AEST to June 25, 6pm AEST on PlayStation®4 computer entertainment system, the Xbox One family of devices including the Xbox One X and Windows PC. Players eager to jump into the exhilarating US open world behind the wheel of their favourite cars, bikes, boats and planes can preload the open beta version now atthecrewgame.com/openbeta.
The open beta will introduce players to the game's full open world, including unique regions and cities catering to all motorsports gameplay. By completing missions and challenges on the ground, on water and in the air, players will be able to progress through the first two levels unlocking new disciplines and vehicles as they earn more followers. Similar to the full game that will be available June 29, open beta content will be playable with up to three friends on the same platform in four-player co-op, or in single-player.
Developed by Ubisoft Ivory Tower,* a studio based in Lyon, France, The Crew 2 will let players experience the thrill of the American motorsports spirit inside a fully redesigned USA. The game's playground pushes physical boundaries to let driving and open world fans test their skills in non-stop competition and exploration. From coast to coast, drivers will explore America and compete to become the greatest motorsports champion by collecting a wide variety of exotic cars, bikes, boats and planes, and dominating the motorsports scene on the land, on the water and in the air. They will find challenges and inspiration among four different motorsports families: street racing, off-road, pro-racing and freestyle, and will be given a broad set of options among a wide selection of vehicle types.
The Crew 2 will launch worldwide on June 29, 2018 on PlayStation® 4 system, Xbox One and PC. Gold Edition owners can try the full The Crew 2 experience before it is released as part of an exclusive Play Early period starting June 26 on PlayStation® 4 system, Xbox One and PC just one day after the end of the open beta.
For racing fans, The Crew 2 Motor Edition is available exclusively on the Ubisoft Store from $149.95 AUD.
For more information about recommended PC specs and system requirements, please visit: https://news.ubisoft.com/article/the-crew-2-pc-specs-and-system-requirements-revealed. For the latest news on The Crew and all of Ubisoft's games, please visit news.ubisoft.com. For more information about The Crew 2, please visit thecrewgame.com/ and please follow us on Facebook at facebook.com/thecrewgame.usa and on Twitter at twitter.com/TheCrewGame or hashtag #TheCrew2.