Games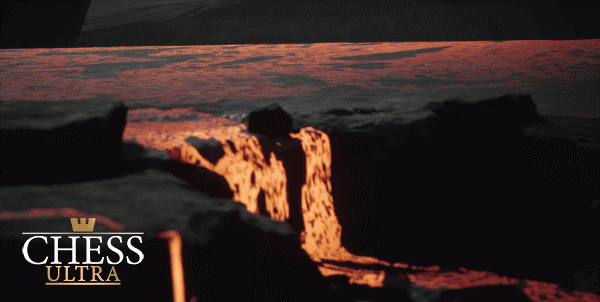 Published on June 7th, 2017 | by Admin
Take on the Grim Reaper in Chess Ultra – out this month
6th June, 2017: Ripstone Games announced today that Chess Ultra, the most breath-taking chess game ever made, will be launching later this month, with pre-orders available this week on selected platforms. Chess Ultra will be available on PlayStation 4, PlayStation VR, Steam, HTC Vive & Oculus on 21st June, and Xbox One on 23rd June.
Pre-orders are also available for Xbox One and PlayStation Europe on 7th June and fans on Steam can add the game to their wishlist now.
Chess Ultra features stunning 4K visuals, seamless online multiplayer and Grandmaster-approved AI that offers the ultimate chess experience.
The trailer also introduces the Grim Reaper, who players can meet face to face in VR, offering an experience that simply isn't possible in real life. Virtual Reality players can challenge Death in the pits of Gomorrah, their mortal soul in the balance. Play well and he'll get angry, his eyes burn with rage and the lava will flow ferociously; But lose, and he'll reach over and take their soul.
Key features of the game include…
Stunning environments and beautiful chess sets displayed in striking 4K (platform-dependable)
10 Grandmaster approved AI levels
Comprehensive time controls, including Classical, Blitz and Marathon, all available online
Intuitive local and online multiplayer with ELO ranking system
Cross-platform online play between console and PC
Spectate and compete in Official Ripstone tournaments
Over 80 chess puzzles
Re-write the past by winning the biggest historic matches
Exportable PGN for every game, locally and online (PC version only)
Full Twitch integration invites fans to play against their community (PC version only)
In-depth tutorials
Twitch integration is just one of the brand new additions in Chess Ultra, allowing Steam players to stream the game live on Twitch and play against their streaming community, who will be able to enter chess moves into the chat.