Games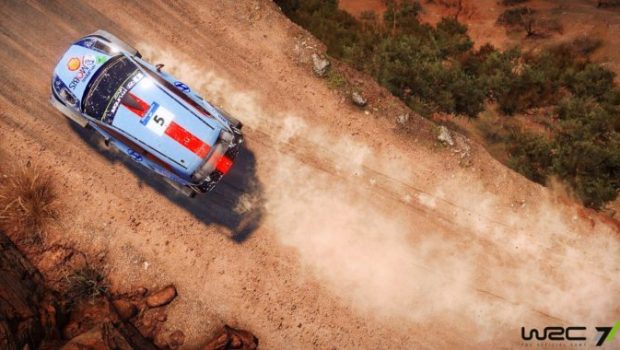 Published on July 18th, 2017 | by Admin
TAKE ON EPIC STAGES IN WRC 7, THE ULTIMATE ENDURANCE TEST FOR RALLY FANS
Sydney (Australia), July 18th, 2017 — Bigben and Kylotonn are pleased to reveal a new video dedicated to the Citroën C3 World Rally Car and to the new Epic Stages in WRC 7, the official video game of the FIA World Rally Championship (WRC) 2017. The game will be available this spring on Playstation® 4, Xbox One, and PC.
In WRC 7, the official cars, which take advantage of all-new rules to gain a more dynamic and aggressive appearance as well as more power, are the new stars and are turning everyone's heads. This is notably the case for the Citroën C3 WRC, driven by Kris Meeke, Andreas Mikkelsen, Stéphane Lefebvre, Craig Breen, and Khalid Al Qassimi, which is showcased in the all new trailer.
New special stages are appearing in WRC 7: Epic Stages. Each of the Championship's 13 rallies will offer players a real endurance test with much longer and even more realistic special stages. "The idea of WRC 7's Epic Stages is really to respond to fans of rallying and WRC who for several years have been asking us for tracks that are longer and closer to a real rally," states Alain Jarniou, Kylotonn's Game Director.
"These special stages, which are longer than 20 km and last for more than 15 minutes of gameplay, are certain to sorely test the players' endurance. It's also interesting to find all these different conditions in one single, solitary special stage," concludes Alain Jarniou.
The trailer highlights Rally Guanajuato Mexico's El Chocolate special stage, one of the game's 13 Epic Stages, which offers varied conditions: long straights through Mexican villages, much more sinuous stretches up the side of a mountain, and rocky roads along cliff edges.
WRC 7 will be available spring 2017 on Playstation® 4, Xbox One, and PC.