Comics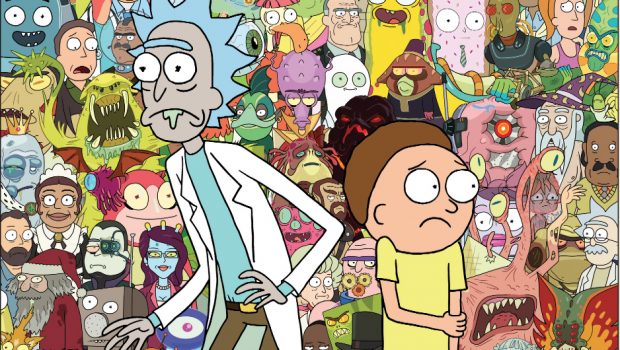 Published on February 28th, 2017 | by Dana Folkard
TAKE A DEEP TRANSDIMENSIONAL DIVE INTO "THE ART OF RICK AND MORTY"
Dark Horse is proud to announce the art book that Rick and Morty fans have been waiting for! The Art of Rick and Morty, a full-color, 224-page hardcover art book written by show insider James Siciliano, offers a look at never-before-seen concept art from the making of the hit animated series!
Rick and Morty is a half-hour animated hit comedy series that airs on Adult Swim. Created and executive produced by Dan Harmon (Community) and Justin Roiland (Adventure Time), the critically acclaimed series follows a sociopathic genius scientist who drags his inherently timid grandson on insanely dangerous adventures across the universe. Rick Sanchez (Justin Roiland) is living with his daughter Beth's (Sarah Chalke) family and constantly bringing her, his son-in-law Jerry (Chris Parnell), granddaughter Summer (Spencer Grammer), and grandson Morty (Justin Roiland) into intergalactic escapades. Can the family survive Rick's insanity and all the chaos the universe throws at them? The much-anticipated third season of Rick and Morty is currently in production.
This new book is a must-have—not only for followers of the series, but for fans of animation as well! Featuring intimate commentary from the show creators and a vast collection of process, concept, and production art, this volume offers a tantalizing exploration of one of the most outlandish and beloved shows on television. Don't miss your chance to see the amazing art that goes into creating this twisted and fantastic hit Adult Swim series!
The Art of Rick and Morty is slated for release on September 12, 2017, and is now available for preorder at Amazon, Barnes and Noble, IndieBound, Things From Another World, DarkHorse.com, and more!