Hardware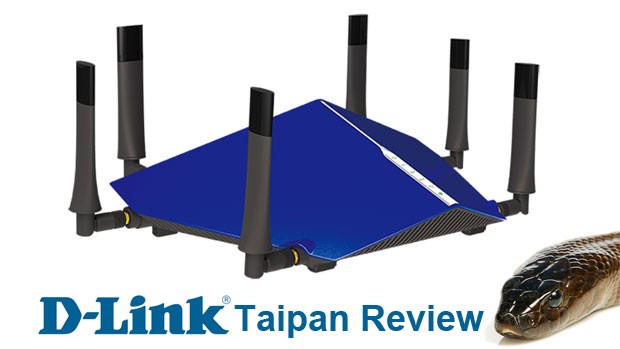 Published on December 1st, 2015 | by Admin
Taipan AC3200 Ultra WiFi Modem Router Review
Summary: The Taipan AC3200 Ultra WiFi Modem Router from D-Link is not only a fast product but boasts a plethora of useful features
BOOM! That was my reaction to D-Link's TAIPAN AC3200 Ultra WiFi Modem Router that looked like something out of The Transformers or some other space age movie but more importantly, the hardware under this device boasts some truly outstanding features.
This includes simultaneous Tri-Band of up to 3200Mbps, 6 high gain antennas to increase range, SmartConnection technology to ensure your devices connect to the best speed possible and NBN compatibility to name a few of the features under the hood of the Taipan. It should also be noted that this WiFi Modem Router is named after one of the world's fastest snakes in the world, the Taipan which also happens to be a native of Australia.
The first thing that you might notice about the design of the Taipan is its unique shape that looks like strange mechanical blue insect. The unit itself has six antennas connected to it with a blue honeycomb shell and LED's on the top of the WiFi Router Modem to inform the user what the device is doing or not doing. It's also quite a sturdy device that boasts a good build and nothing feels cheap of flimsy on the Taipan.
On the back of the device is a DSL Port, USB 3.0 Port, USB 2.0 Port, Reset Button, WPS (WiFi Protected Setup) Button, 4 Gigabit LAN Ports, Power Button and also the DC-In for power. As the Taipan supports both high speed USB 3.0 and traditional USB 2.0, this allows you to connect an external device to share files and even a printer across your network. Needless to say, D-Link have definitely thought outside the square when creating this product.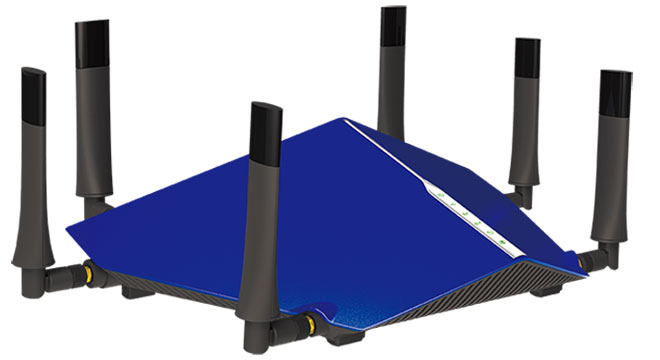 Features
VDSL/ADSL Modem – For universal DSL connectivity in Australia and New Zealand
NBN/UFB Ready – Ready for the NBN (Australia) and UFB (New Zealand)
Simultaneous Tri-Band – Delivers faster Wi-Fi speeds of up to 3200Mbps (600Mbps on 2.4Ghz + 2 x 1300Mbps on 5GHz)
Ultra Range – Powerful amplifier, 6 high-gain antennas and Advanced AC SmartBeam technology combine for enhanced Wi-Fi speed and coverage
SmartConnect – Automatically connects each device on your network to the Wi-Fi band where it can connect at its maximum possible speed
1Ghz Dual Core Processor – Gives you increased performance to support more devices and provide faster throughput
Gigabit Ethernet – Delivers wired performance 10x faster than traditional Fast Ethernet
Your Own Personal Cloud Storage – mydlink SharePort enabled USB port so you can store and access your media files wherever you are
USB 3.0 – Up to 10x faster than USB 2.0
Compatibility – Works with existing and future Wi-Fi devices
So why do you need the Taipan? If you have multiple devices on your home or office network, then you've probably noticed that your speed may fluctuate and if you have a cheaper WiFi Router Modem, you may even notice of dropouts, lag and other issues that require a cold reset. However with the Taipan, it allows for a plethora of devices to be connected at the same time and for gamers, it allows for lag-free gaming and the ability to stream glorious 4K video. Furthermore, it does help that the Taipan comes with a powerful Dual Core 1Ghz CPU.
As mentioned, the Taipan has Tri-Band technology which allows for a combined speed of up to 3200Mpbs. This is split between one 2.4Ghz band (mainly for older devices) and two, yes two 5Ghz bands that each support speeds of up to 1300Mpbs. So if you had an Xbox One in one room and a PlayStation 4 in the other, both consoles could experience lag-free gaming.
By having three bands, it does prevent devices from throttling the connection which is common on quite a few WiFi Modem Routers. This is also where intelligent traffic prioritisation comes into play which prevents older devices from causing this issue. Another great feature is Smart Connection which joins all bands under one network name and then the Taipan allocates which devices connect to what band. Surprisingly, this feature worked extremely well.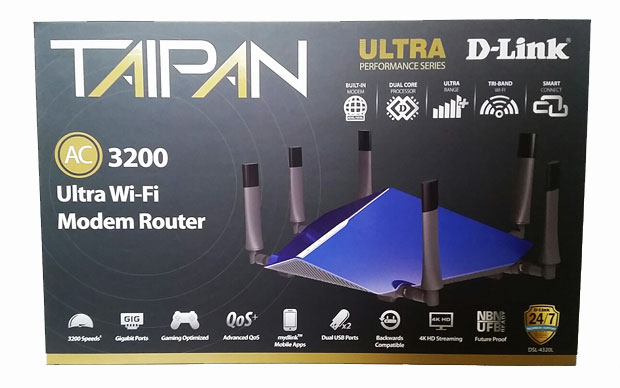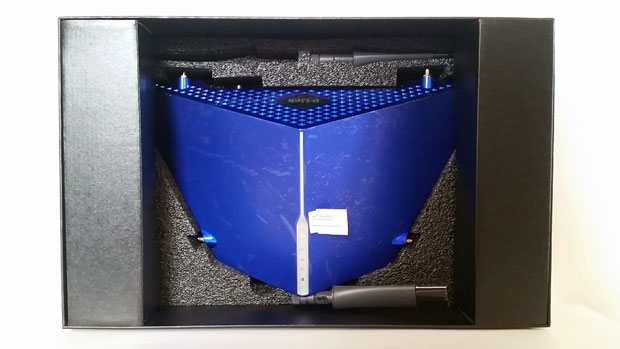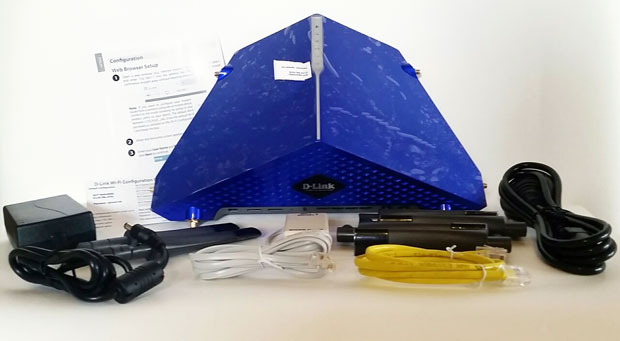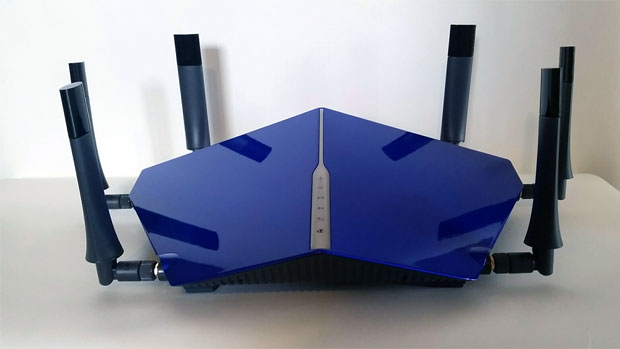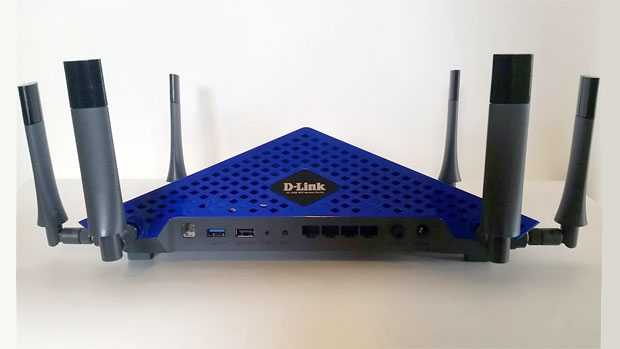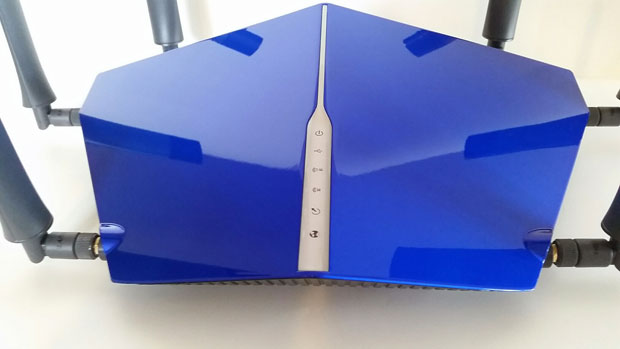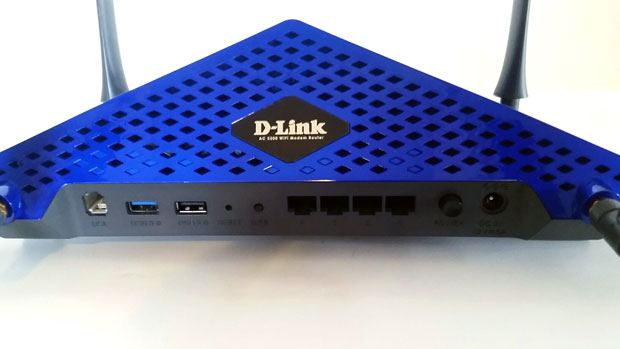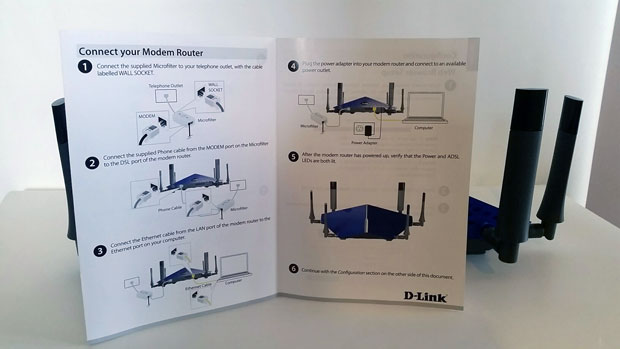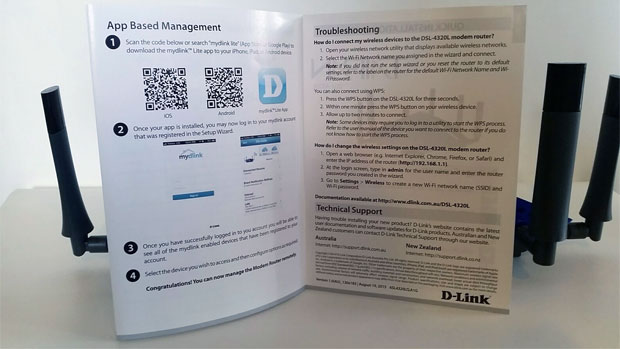 Setting up the Taipan is a breeze and all you need to know is your ISP settings. The wizard and interface through the Taipan is well designed with it being quite accessible for both newbies and veteran computer buffs. Setting up the Taipan on our Windows 7 machine only took just a few minutes to get it up and running.
Package Contents
Taipan AC3200 ULTRA Wi-Fi Modem Router (DSL-4320L)
Power Adapter
Ethernet Cable
xDSL Microfilter/Splitter
Quick Install Guide & Wi-Fi Configuration Card
For new users, the product does come with a well written instruction leaflet that takes you through the setup process. As we've used these products before, we went straight to the IP of the product (192.168.1.1) and clicked on the wizard which allowed us to setup the Taipan with no issues whatsoever.
Once installed, the web interface is extremely easy to navigate with the main menu display icons for internet, DSL-4320L, Connected Clients and USB device. By clicking on these icons, it will give you additional information on the modem router and what is connected to it. Up the top are four menus that include Home, Settings, Features and Management. These menus are for the more advanced users who might want to change the port forwarding, add a website filter or upgrade the firmware.
Like all good D-Link devices, the Taipan supports the excellent MyDlink services which allows you to access the WiFi Router Modem from anywhere in the world via an internet connection or mobile device. For those users with DLNA devices like Smart TV's or gaming consoles, this allows you to share media across your network as well which is also easy to setup and definitely makes sharing quite accessible. The Taipan even supports a media sharing app called SharePort which allows you to stream and share pictures, videos and other files between mobile devices.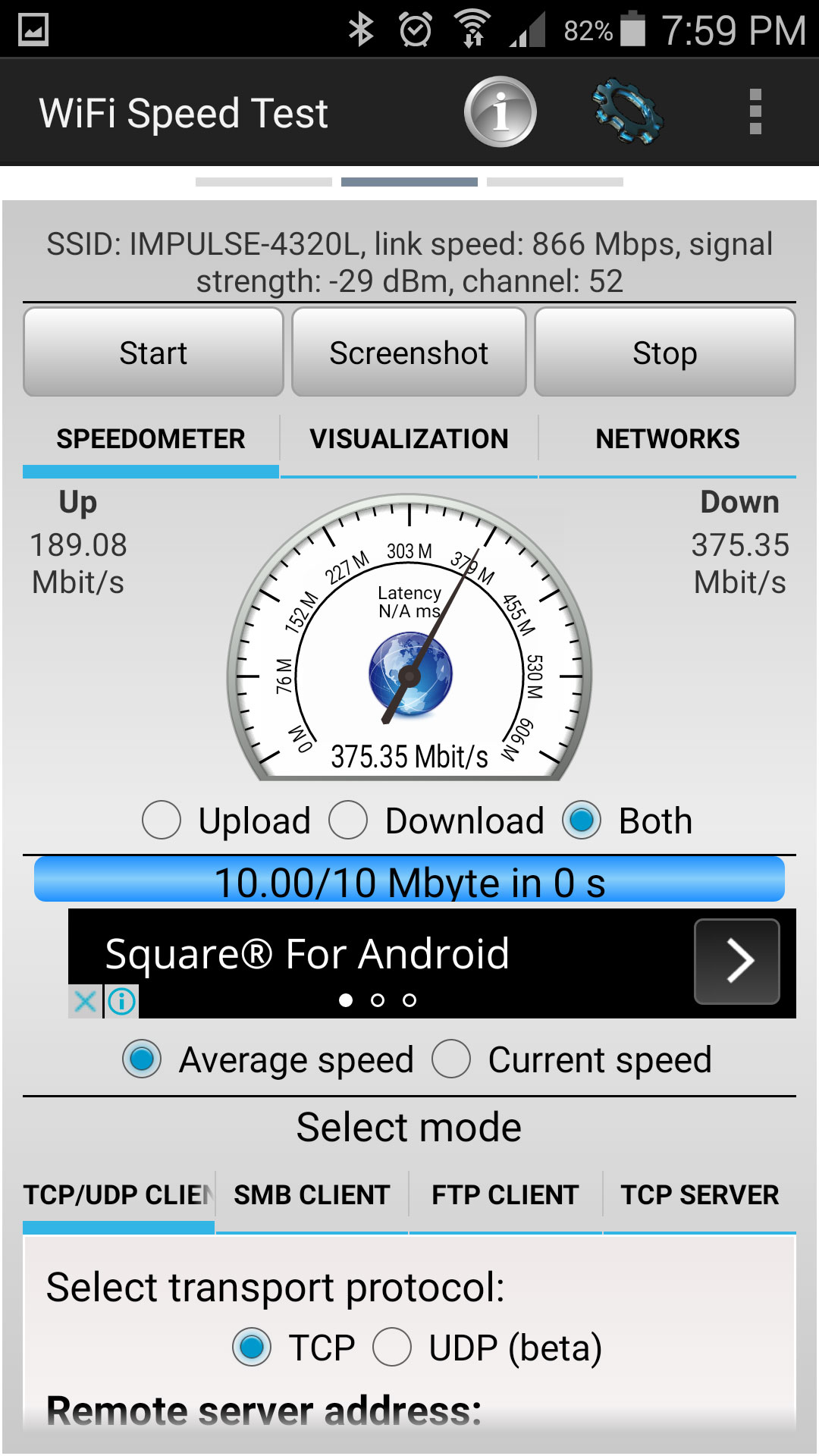 Let's talk about performance and coverage. Thanks to the six high performance external antennas, we had excellent coverage throughout our house and as you can see from our results, the Taipan successfully sent its signal through walls and even to the furthest corner of our house. On that note, WiFi Analyzer scored full coverage next to the Taipan with the first screenshot just outside my home office, the second one at the back of our house and the third one right in the corner of the backyard.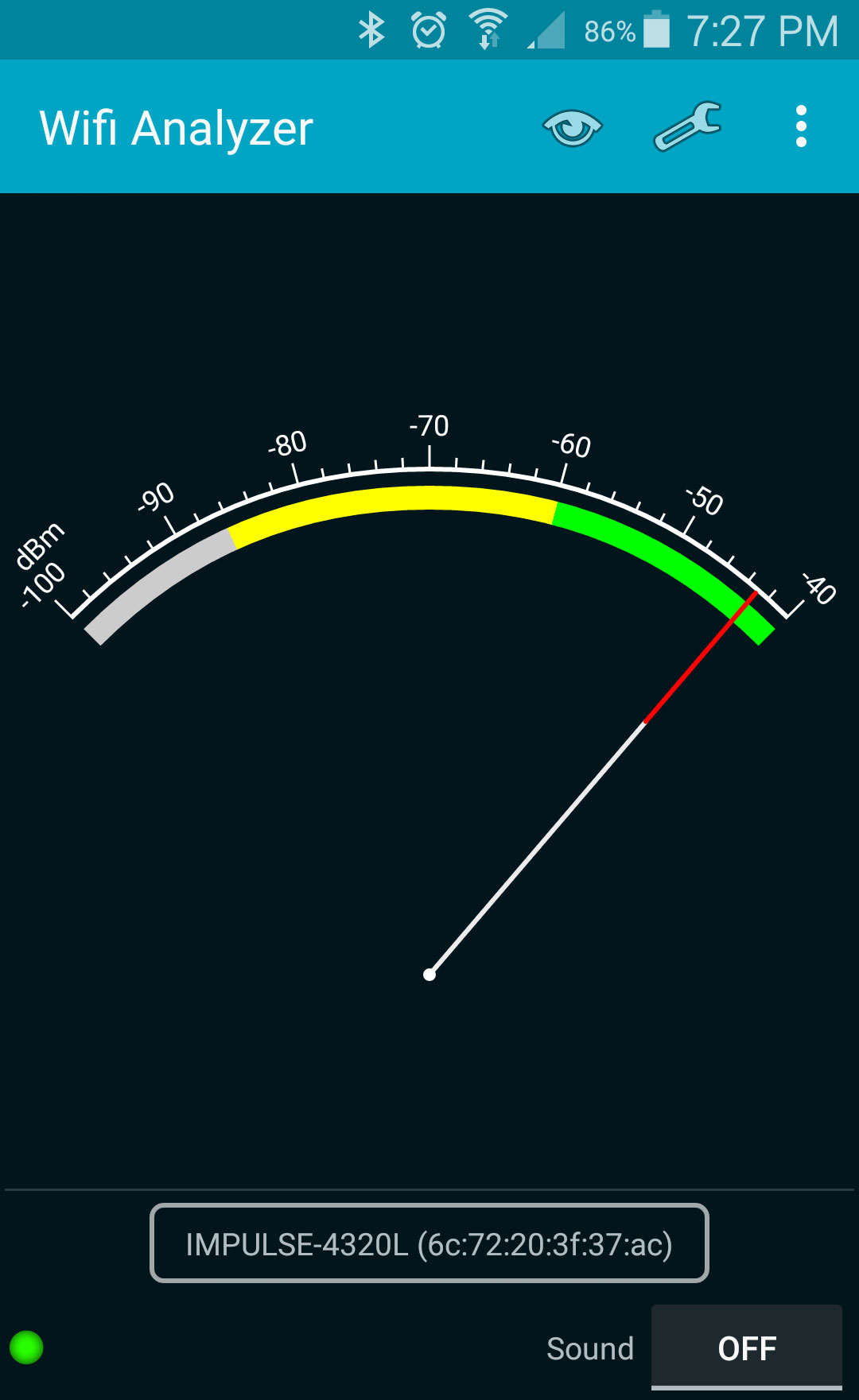 Final Thoughts?
After testing the Taipan religiously for the last 3 weeks, I seriously cannot fault this product and no matter how hard I tried, I could not crash the network even with 12 devices connected. Sure, it slowed some of the devices down but it was still quite usable. However for gaming, the Taipan is brilliant as is streaming video content from the internet, particularly 4K video.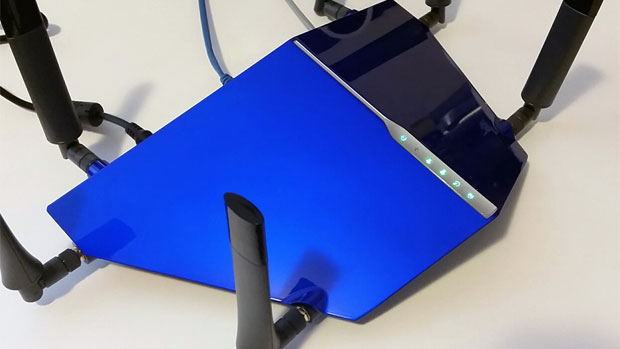 The only downside to this product is that not all of Australia have NBN access which means users on ADSL2 won't get the full benefit but even so, it's a great product that has some amazing features and will keep you network up and running even through the bandwidth storms. Just be warned that for this quality, the Taipan comes with a recommended retail price of $579AUD.