Films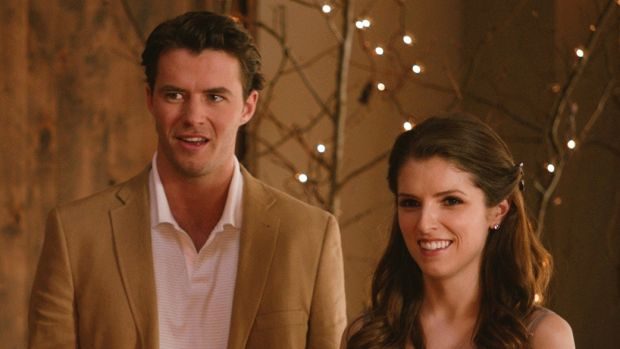 Published on April 20th, 2017 | by Tim Cooper
Table 19 – Film Review
Reviewed by Tim Cooper on the 20th of April 2017
Fox presents a film by Jeffrey Blitz
Produced by Shawn Levy, Tom McNulty and Mark Roberts
Screenplay by Jeffrey Blitz
Starring Anna Kendrick, Craig Robinson, June Squibb, Lisa Kudrow, Stephen Merchant, Tony Revolori, Wyatt Russell and Amanda Crew
Music by John Swihart
Cinematography Ben Richardson
Edited by Yana Gorskaya
Running Time: 87 minutes
Rating: M
Release Date: the 20th of April 2017
Weddings have always proved to be a lucrative business for the romantic comedy genre. Ensemble casts have been falling in love and tying the knot on film as far back as the brilliantly executed Philadelphia Story (1940). For every successful marriage of script and skill as represented in films like Bridesmaids (2011), there also comes many disastrous couplings like Bride Wars (2009) and Runaway Bride (2009). Table 19 is fronted by Anna Kendrick who first appeared on the radar in the arguably overrated Up in the Air (2009); however, the actor is most well known for her successful sing-along in the acapella hit Pitch Perfect (2012). Lisa Kudrow, Craig Robinson, June Squibb, Steven Merchant, Wyatt Russell and newcomer Tony Revolori round out the cast in what ends up being a mostly successful ensemble performance.
Right before she was set to be Maid of Honour at his sisters' wedding, Teddy (Russell) breaks up with Eloise (Kendrick). The film opens with Eloise deliberating and crying over the decision of whether or not she should still be going to the wedding at all. We also meet the rest of the cast by getting small insights into their life. Jo (Squibb) sits alone and has her wedding invite delivered to her by her pet dog.  Walter (Merchant) is in prison. Bina and Jerry (Kudrow and Robinson) are in their diner arguing yet still in tune with each other's personalities. Rezno (Revolori) is living with his mum and desperate for a girlfriend. The characters' introductions are quick and played out to the backdrop of music so twee it wouldn't seem out of place on a prime time television insurance commercial.
Wisely skipping the ceremony, the film goes straight to the wedding reception where our cast files in awkwardly one by one to Table 19. It's a classic situation and common to almost any wedding, a table of "outcasts" that don't fit within the planned structure of a wedding reception. Just as in real life it depends on the people seated at this table as to how the event will play out. Everyone could sit awkwardly eating their cake in silence or it might be just be the table where the guests ends up having more fun than all the others combined. Screenwriters Jay and Mark Duplass are aware of this and serve up both situations into Table 19 to give it a familiar touch to those who have experienced the same awkward situation.
Jo is the first to arrive. Being the childhood nanny of the bride (Rya Meyers) her link to the family is pretty tenuous, but Jo still gets involved and greets all the Table 19 guests as they arrive with offbeat spark and prodding conversation. Eloise arrives at the reception with predictably played out awkwardness and comes face to face with Teddy, her ex who is also the best man. Eloise also meets Huck (Thomas Cocquerel), a mysterious and somewhat forthright guest who seems to be intent on charming her despite not being a part of the wedding she is attending.  When joining the table Walter can't stop telling lies, while Bina and Jerry sit down only to argue and hilariously rip each other apart. Renzo takes a seat only to be fascinated by another guest in his effort to find a girlfriend and Eloise is the last to join the table. As the guests get to know each other the cracks in their relationships past or present bubble to the surface and become the singular point of their discussion. Fueled by champagne and the emotions of being a table of outcasts on a day of celebration the cast of characters fight, cry, drink and dance as they learn not just about themselves but each other.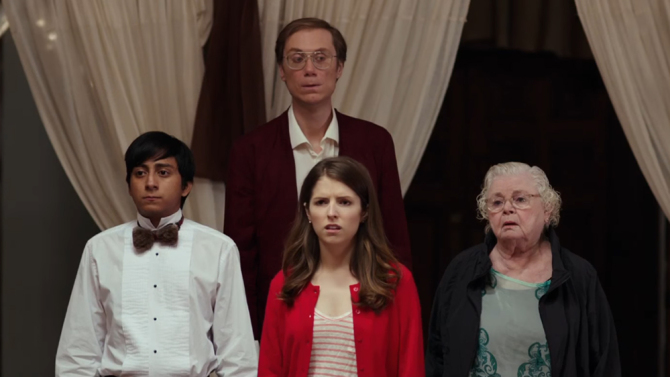 Table 19 sets out to be more in line with films like Four Weddings and a Funeral but it has more in common with typical American fare like Bride Wars. For most of the film director Jeffrey Blitz (The Office [US], Parks and Recreation) keeps a tight handle on the material and doesn't let the film exceed too far past what the running time should be. The main problem with Table 19 lies in some of the casting and script decisions. At heart this is an ensemble film that runs off the tracks when too much of the focus is put on the romantic interests and outcome for Eloise. Her relationship with Teddy isn't written or developed to the point of any audience belief and also suffers from unclear writing direction of exactly how we are supposed to feel about his character. While struggling with the nature of this relationship we are witness to a monologue from Teddy so uninspiring and laughable it has the emotional effect of a hand-written note from a primary school student.
Their relationship bogs this film down like a freight train in mud and places a blanket of such mind-numbing mediocrity across the entire film it was impossible not to be disappointed and harder not to laugh at the sublime averageness of this last ditch drunken monologue from him. Wyatt Russell, whose most notable performance was as a jock in Everybody Wants Some (2016), simply isn't charismatic or even interesting enough to stand next to Anna Kendrick in a comedic role. The efforts to turn this film into a heart felt romantic comedy aren't limited to Teddy either. Huck, who Eloise meets early in the film provides Eloise with romantic advice despite the fact he is a complete stranger. They then eat hot dogs together and make out. If this sounds out of place, it's because it is. This Hemsworth-esque side character is a ridiculous waste of screen time and should never have been in the script not to mention the film.  He is an unnecessary romantic distraction in a film already bursting with characters and much more capable actors.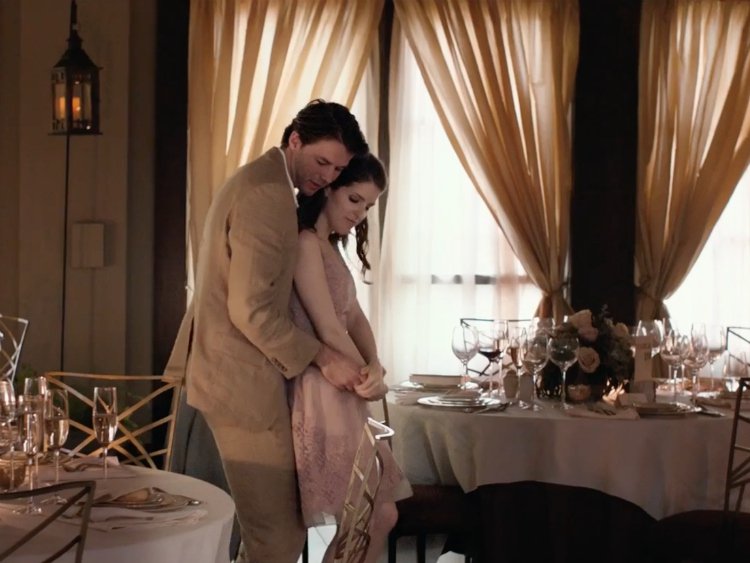 While these scenes hurt the film to no repair, the performances lift Table 19 to a place where it seems the script was originally meant to be. June Squibb turns in marvelous performance of the wide-eyed dope-smoking nanny Jo and is a gentle force of comedy within the setting. Stephen Merchant goes a long way in making up for the TV work he's done in the US, while Lisa Kudrow remains a comic timing master and she works very well with Craig Robinson. The relationship they share in the film is where a lot of the laughs are with their dialogue also carrying a lot more real world weight than the other characters. Tony Revolori plays the character of Rezno with earnest but his character is a very played out stereotype.
The innocence and geek desperation of an overly mothered American nerd falls by the wayside to the rest of the cast when he is only given crude jokes and a completely obvious sympathetic back-story to round out his character. Anna Kendrick puts in a well timed and grounded but familiar performance as Eloise who remains fractured but funny throughout. Having built a long resume of comedy not just in film but also hosting TV and live events she continually proves she can mix it with the best. Her brand of comedy isn't everyone's style but if you've enjoyed her previous work Table 19 will be no exception.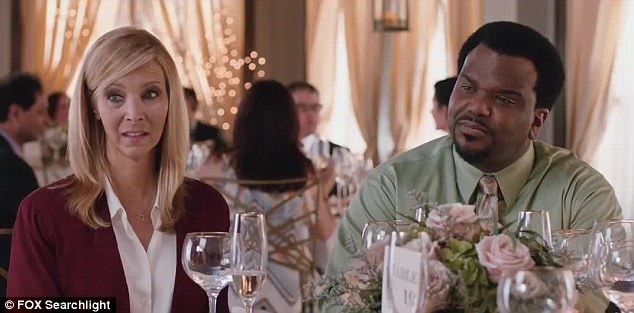 Table 19 is a fun outing yet the film becomes very predictable as it progresses. It could have been a story with strong themes of change within long-term relationships and the importance of happiness within oneself. What we are left with though is a typical star driven romantic comedy with offbeat characters to fill out the layers of a sugary wedding cake we've all had a slice of many times before.
Summary: Table 19 is a fun outing yet the film becomes very predictable as it progresses.