Films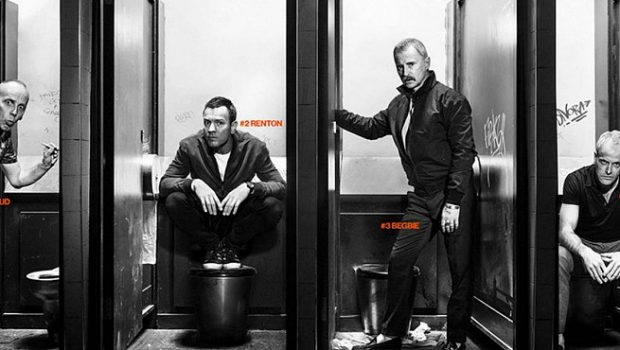 Published on February 20th, 2017 | by Admin
T2 Trainspotting – Film Review
Reviewed by Conor Bromhead on the 17th of February 2017
Sony Pictures presents a film by Danny Boyle
Produced by: Bernard Bellew, Danny Boyle, Christian Colson and Andrew Macdonald
Starring:  Ewan McGregor, Ewen Bremner, Johnny Lee Miller, Robert Carlyle and Kelly Macdonald
Screenplay by: John Hodge
Based on: Trainspotting and Porno, by Irvine Welsh
Edited by: Jon Harris
Running Time: 117 mins
Rating: R18+
Release Date: the 23rd of February 2017
There is a term I like to use when a film underwhelms, perhaps it showed promise then went off the rails or failed to live up to its potential; in these cases I tend to say a film "shit the bed". T2 Trainspotting puts me in a dilemma because a certain hilarious scene in the original, a scene that could give a positive spin to shitting the bed as a description. Luckily for me the phrase is safe as  Danny Boyle's follow up to his 1996 classic neither figuratively or literally shits the bed.
Twenty years have passed since the events of Trainspotting, since Ewan McGregor's Mark 'Rent-Boy' Renton decided to steal from his so-called mates and 'choose life' over his days as an Edinburghian waster. After spending his life in Amsterdam Renton returns to his native Edinburgh to reconnect with his old life and finds so much and so little has changed. The remainder of the principal cast all return after being left to ferment in Scotland for twenty years. Jonny Lee Miller's Sick-Boy is now an extortionist barkeeper, Ewen Bremner's dim but lovable Spud is unemployed and hapless at the end of his rope, and the ever memorable Begbie played by Robert Carlyle is still barking mad after spending the two-decade interim in gaol. Spurred by a mid-life crisis, Renton's return to Edinburgh sparks a loose series of misadventures involving reunion, revenge, bodily-fluids, strap-ons, and–of course–drugs.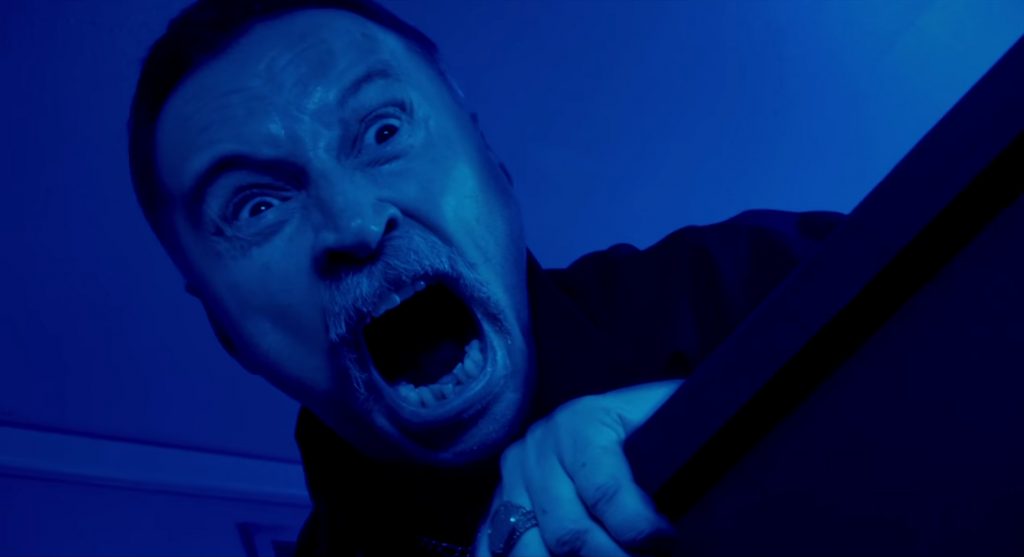 Trainspotting was a gritty, exquisitely captured moment in time and T2 is the long-lasting hangover from the aftermath. The film pinpoints the forlorn nostalgia of both those who escaped their former lifestyle and those who remained, forever skirting the gentrifying wave washing over modern Edinburgh; patrons of a swanky restaurant witnessing their shouting contests on the streets outside. The mantra of 'choose life' is re-explored and given an even further sardonic twist when skewed for modern times, bereft of the optimism of escaping squalor in the nineties and injected with the pessimism of being stuck in an everyday rut of the twenty-teens.
While the characters may be mired in their past the film is much more than an over-sentimental slog retreading familiar ground, there's plenty of new in with the old. That said, before viewing T2 it would be better to give yourself a refresher on the original. Familiarity is necessary to recognise all the nods and returning side characters, nobody wants to miss a cameo from the worst toilet in Scotland.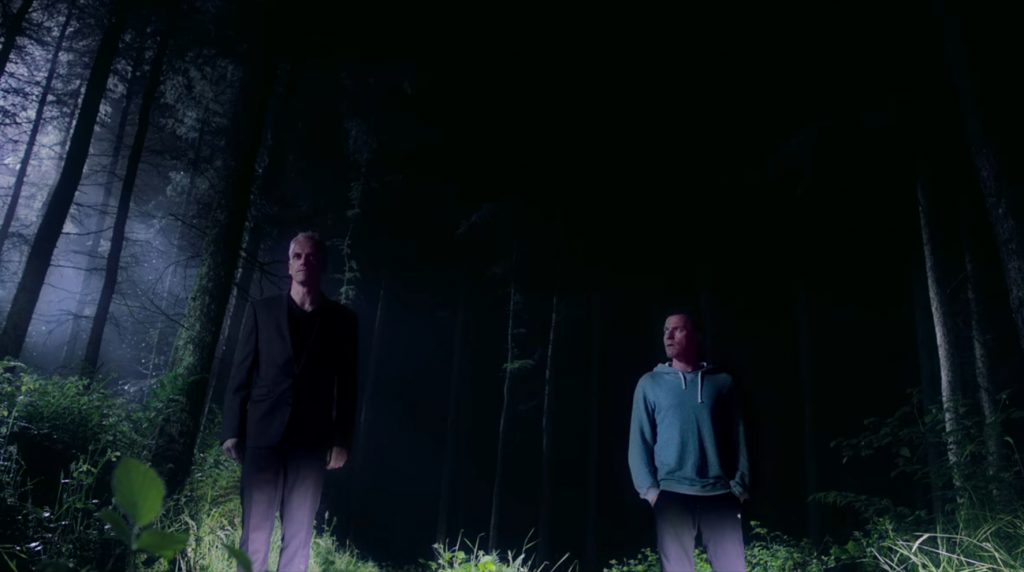 T2 comes in on a high note, sustains itself, and goes out on a high note. Everything romps past at a breakneck pace with a huge amount of visual flair and all the right music choices, pitching Danny Boyle at his best. It's punchy, it's loud, it's grim, and it's funny all at once. There's so much crammed in here with hardly dull moment making T2 a joy to watch. However, it never quite reaches the peaks of the original; there's nothing quite so fantastical as the toilet dive or shocking as the hallucination baby. It's not a huge criticism when considering how memorable those moments are and T2 is a wild ride nonetheless.
What makes T2 a standout is how carefully the story and characters were handled. Partially based on Porno—original author Irvine Welsh's follow up novel to Trainspotting—the film is spliced with footage of the original and new flashbacks into a package equal parts familiar and fresh. Every character and piece fits together smoothly and after twenty years it feels like a faithful and welcome elaboration, rather than a soulless and superfluous retread; a trap many sequels fall into. Most importantly of all, T2 Trainspotting didn't shit the bed, not only figuratively this time but literally too.
Summary: Not quite as incisive as the original but an admirable and welcome follow-up. Far better than anybody hoped or feared.