Hardware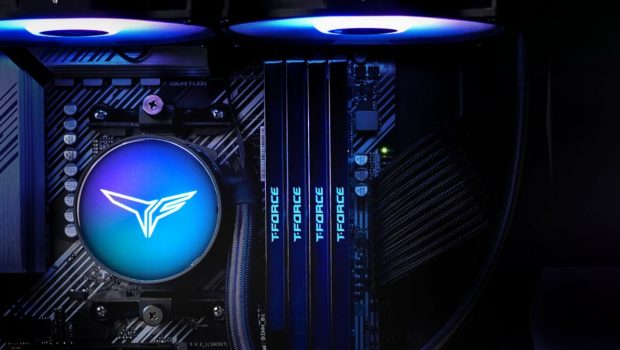 Published on May 28th, 2022 | by James Wright
T-Force GD240E ARGB Siren AIO Liquid CPU Cooler Review
Summary: The T-Force GD240E ARGB Siren AIO Liquid CPU Cooler ensures a more stable system with superior cooling
If you're a gamer or PC enthusiast and looking to take your PC rig to the next level and offer additional protection to your CPU with state of the art cooling, then look no further as T-Force have the perfect solution with their GD240E ARGB Siren AIO Liquid CPU Cooler.
Best of all, this liquid cooler is compatible with the Intel LGA 1700 that makes it ideal with the Alder Lake (reviewed) and Raptor Lake desktop CPU's. It also comes in two different colour choices, black, white (reviewed) and is quite affordably priced.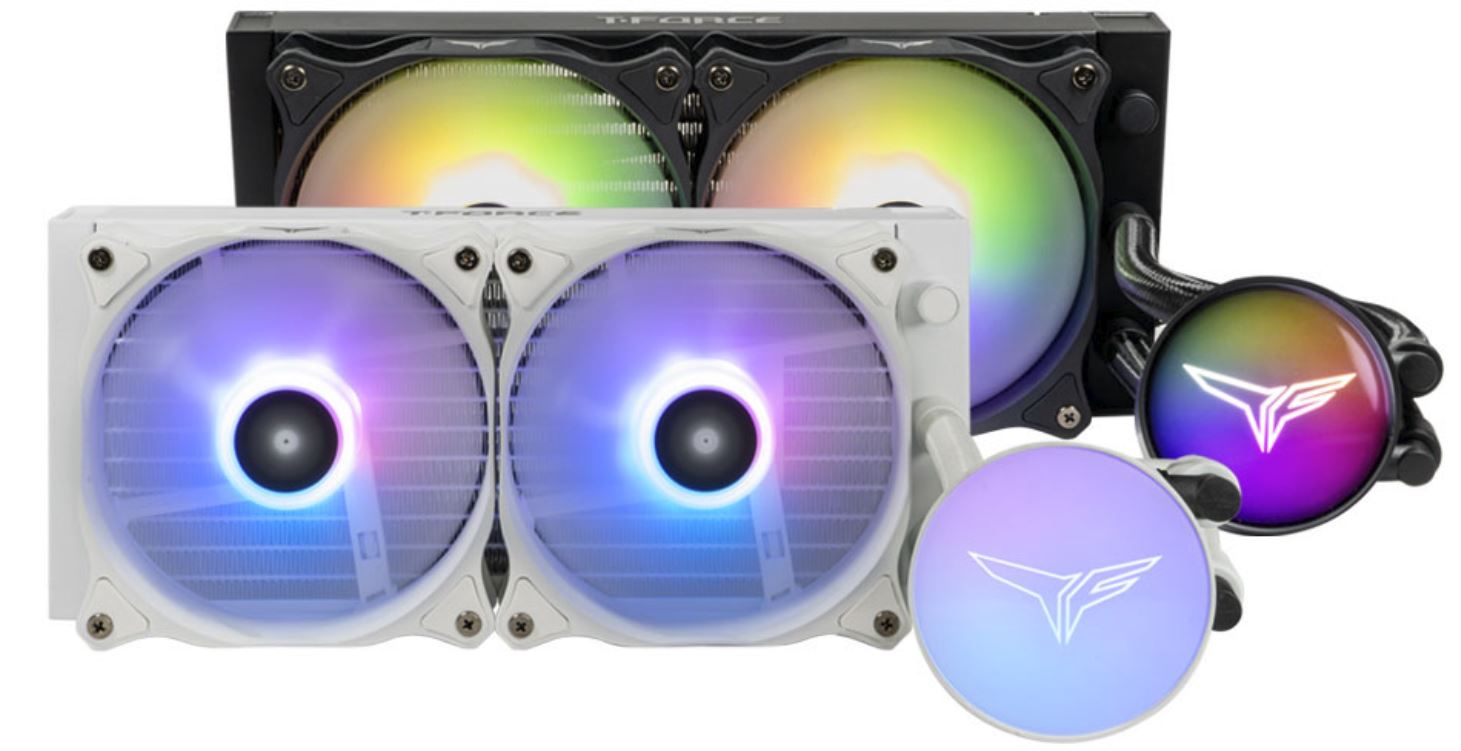 In terms of technology, the design behind this unit places the liquid cooling pump inside the radiator in order to prevent the vibrations on the main module from damaging your CPU and according to T-Force, their 4000 RPM pump can deliver speeds of up to 1.5x faster than regular liquid coolers.
For additional cooling performance (and safety), the GD240E ARGB Siren AIO Liquid CPU Cooler boasts an aluminum design for effective heat conduction, high-density jet fins for increased cooling efficiency plus a 240mm radiator with dual-layered tubing for extra durability. So as you can see, it comes with everything you need to help overclock your CPU for improved speed, performance and importantly, a stable system.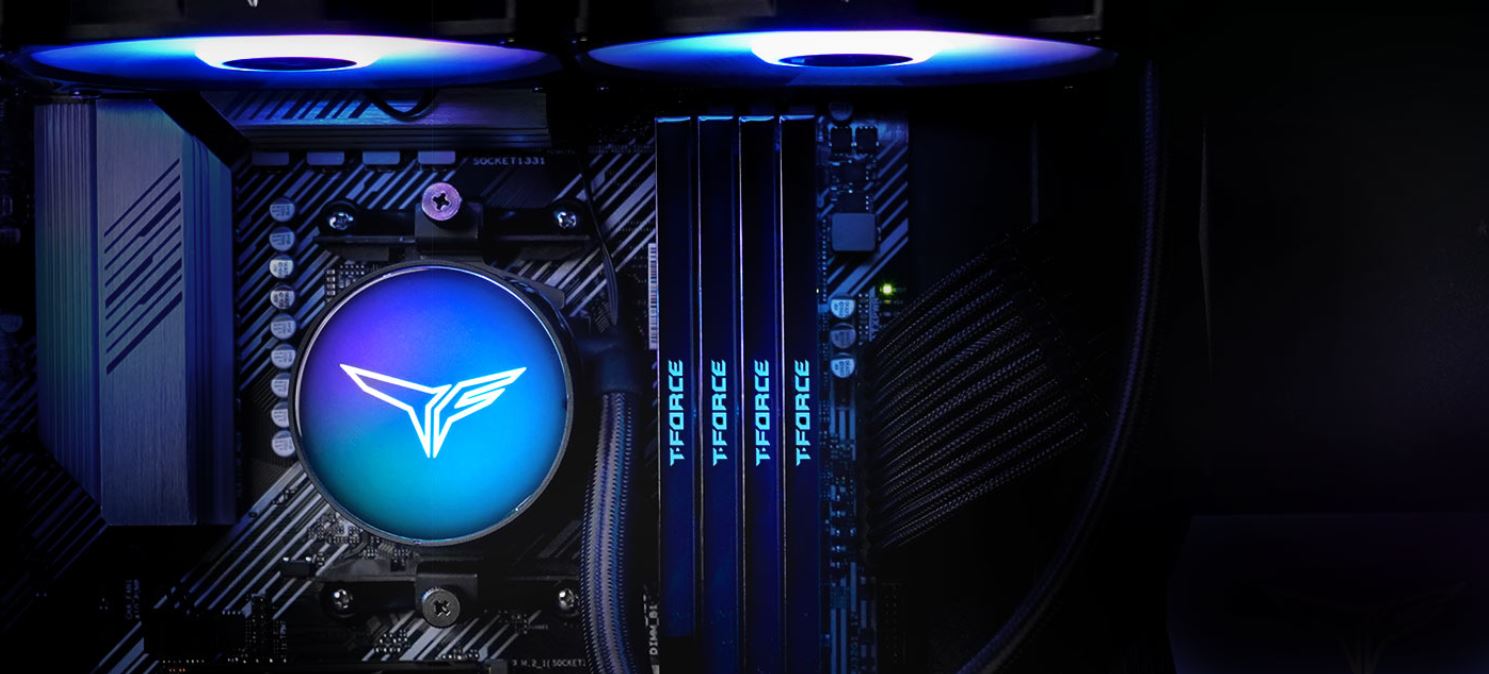 Besides offering excellent cooling for your CPU, another fantastic feature is RGB!
So if you have a clear-case with a compatible motherboard from ASUS, Gigabyte, MSI or ASRock (reviewed), you can then customize your own colour combinations and of course create some amazing lighting effects via their prospective apps.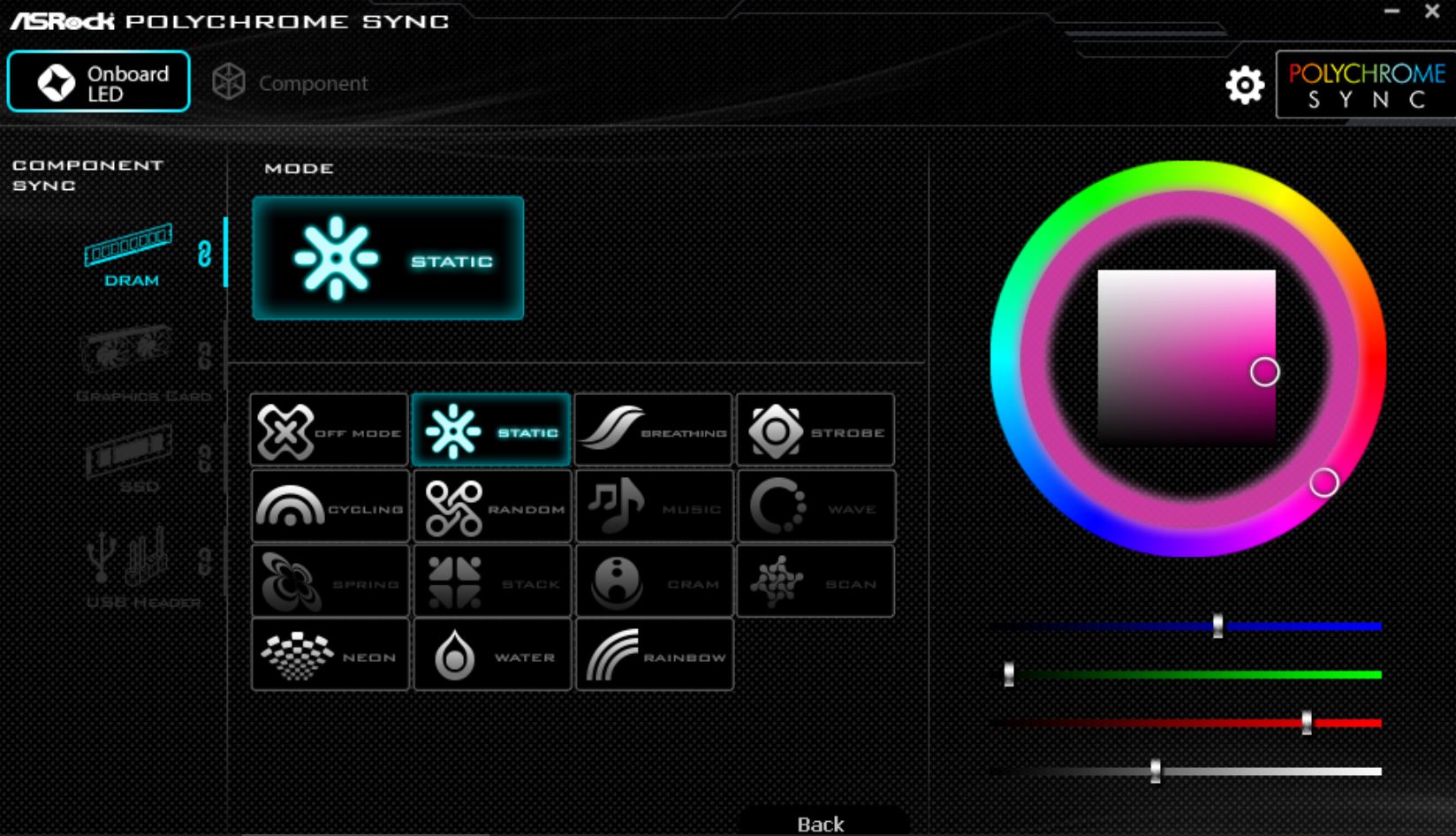 While the setup of this liquid cooler can be daunting, T-Force include a relatively straight forward instruction manual to help you with either your AMD or Intel CPU. And again, it comes with EVERYTHING you need to connect it to your CPU and motherboard. Even thermal paste! However their short (yet fast) YouTube video did help me put some perspective on the install.
Unboxing Gallery

In terms of setup, it took me around 20-minutes to successfully swap the standard cooler with the Siren and yes, a little scary but if you give yourself the space and time, it is a relatively straight forward process. Just be warned that you do need space for this liquid cooler as the radiator measures at 27.6 x 12 x 2.7cm.
Further to this is that the cable which connects to the CPU cooler is quite thick, however rest assured that this gives you the best possible cooling, considering that with the standard cooling for the Intel i9-12900k, it can reach a temperature of 100 degrees Celsius.
Once installed and our gaming RIG was powered on, we were pleasantly surprised at how quiet this liquid cooler is and more importantly, the CPU temperature remained lower than the standard cooler. Additionally, we were able to overclock the system to 5.1Ghz with no stability issues, including pushing it to 5.2Ghz… however with the later (which worked), we didn't want to reduce the life expectancy of the CPU.
.
Final Thoughts?
The T-Force GD240E ARGB Siren AIO Liquid CPU Cooler is great value for money and offers a relatively quiet liquid cooling system that we believe is far superior than air coolers. As a result it ensures cooler CPU temperatures which is great for gamers and overclockers.
Recommended!
To purchase, please visit https://www.mwave.com.au/product/team-tforce-siren-gd240e-argb-aio-cpu-liquid-cooler-white-ac50976?utm_source=media&utm_medium=review&utm_campaign=impulsegamer

T-Force GD240E ARGB Siren AIO Liquid CPU Cooler Highlights

Mirror ARGB
The two-toned, black-and-white ARBG cooling device and high-powered ARGB fans are destined to command attention. The GD240E  supports lighting controllers from ASUS, Gigabyte, MSI, ASRock, and more so that you can customize your own lighting effects.
Separated pump and CPU for best thermal conductivity
Unlike traditional cooling devices, T-Force have chosen to put the pump inside a radiator to prevent pump vibrations from damaging the CPU. Heat is dissipated directly through the radiator for safer heat conduction pathways.
4000 RPM pump
The ultra-powerful 4000 RPM pump can deliver speeds of up to 1.5X faster than regular liquid cooling devices available on the market while guaranteeing minimal noise.
Ultimate cooling
The Liquid Cooler is made from aluminum for effective waste heat conduction from the CPU. The high-density jet fin drastically increases the cooling surface for better cooling efficiency.
Dual protection
The thin nylon tubes are reinforced with a rubber tube to protect the cooling tubes from any damages throughout the process.