Blu-ray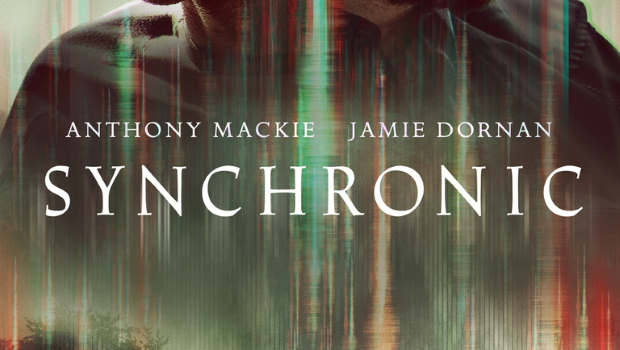 Published on July 16th, 2021 | by Chris O'Connor
Synchronic Blu-ray Review
Summary: When a drug trip does more than just alter your state of consciousness... it alters your place in time.
Anthony Mackie is the reason I took this trip! If I'm being quite honest… I think the name Synchronic sounds a bit tacky, or basic… but I was willing to give the film a chance because I have yet to see Anthony Mackie in something unwatchable.
The opening of the movie comes across as quite… well, low budget indie film (which is not entirely inaccurate)… once we get to our big name actors though I felt more engaged. It takes a little while to get going but the concept at the core of the film is interesting enough to be watchable. Essentially Steve (Anthony Mackie) and Dennis (Jamie Dornan) are ambulance officers who are called out to a string of horrific accidents in which it seems the victims have all been using a new synthetic drug called Synchronic. When Dennis' daughter goes missing, Steve stumbles upon the truth behind Synchronic and his world is forever changed.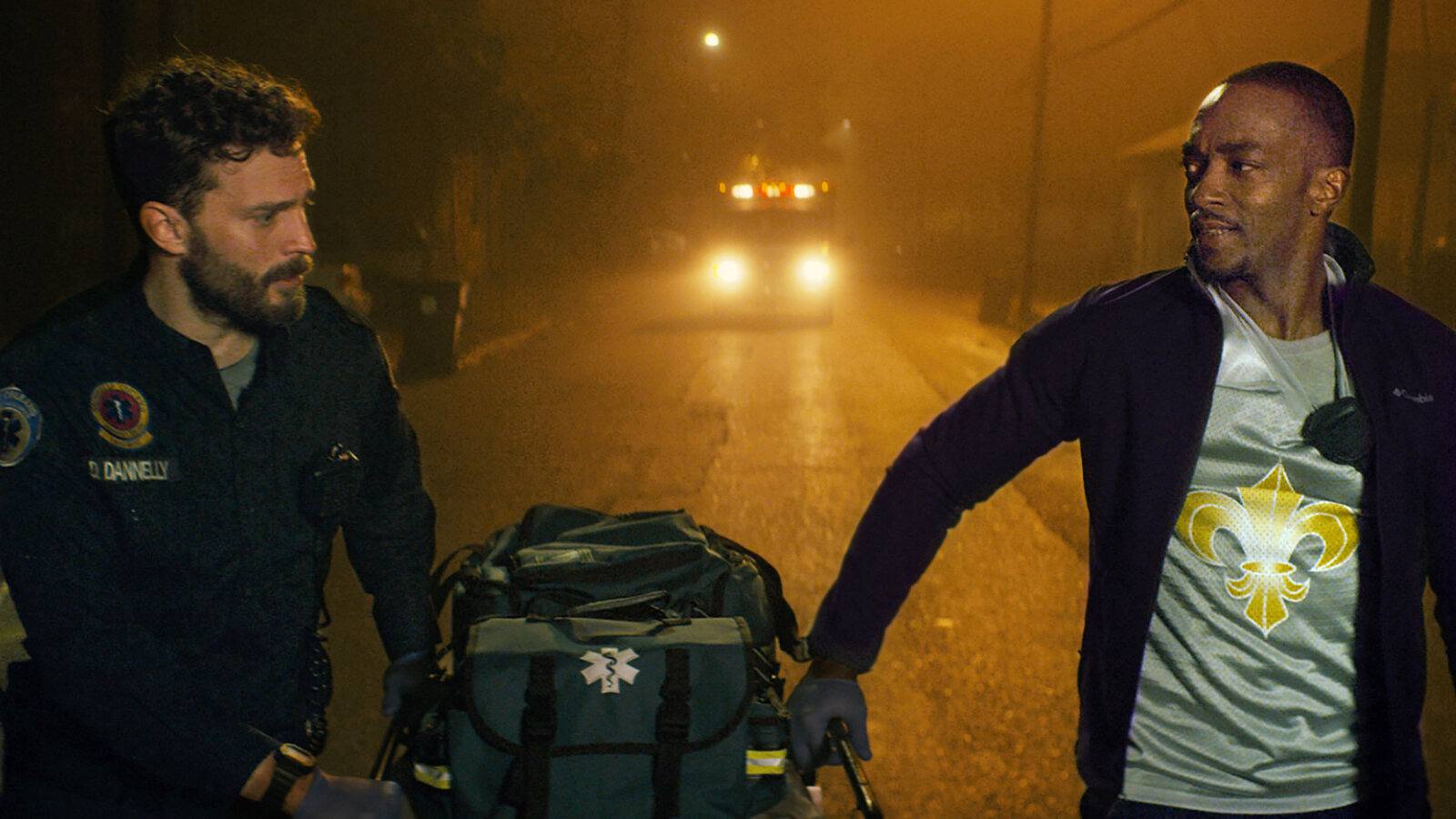 The writing in some parts (as people may say of my writing) is clunky… there are some horrible moments of exposition in which things are brought up out of no where, presumably simply to point out why a character has an interest or knowledge in certain fields. There are some pretty horrible performances from bit parts (the police officers seem almost like they are stoned themselves… or think they are in a comedy and just don't care)… but Mackie and Dornan manage to salvage what is here and again… the concept is quite good.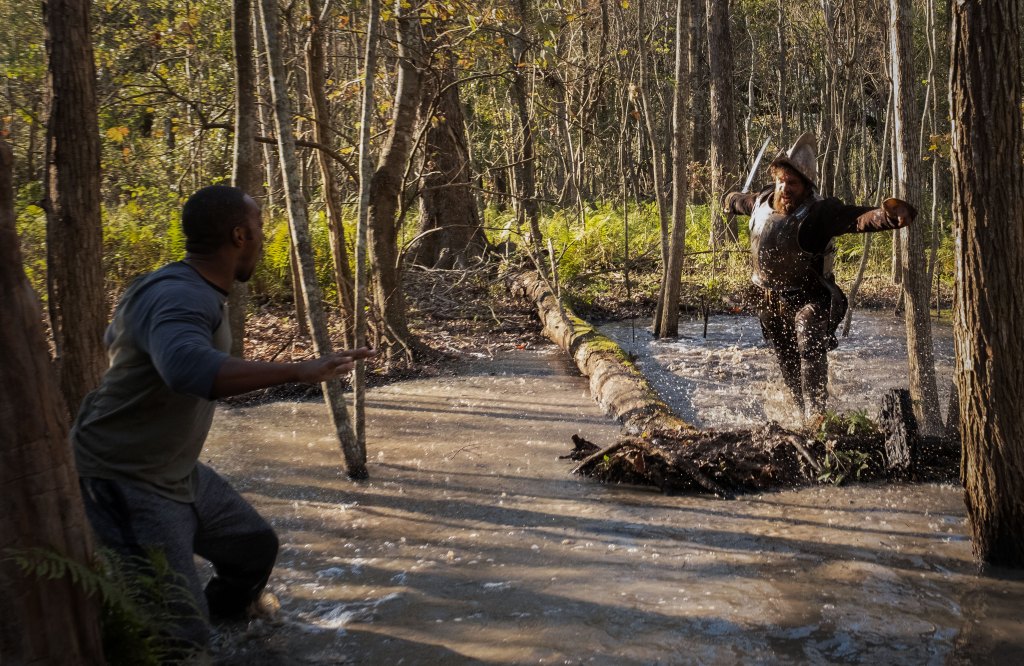 Visually there are some pretty cool effects and the overall transfer is certainly fine for the material. Special features are abundant which is a nice bonus and is a decent resource for aspiring film makers who don't have access to big production budgets but still want to tell an interesting story.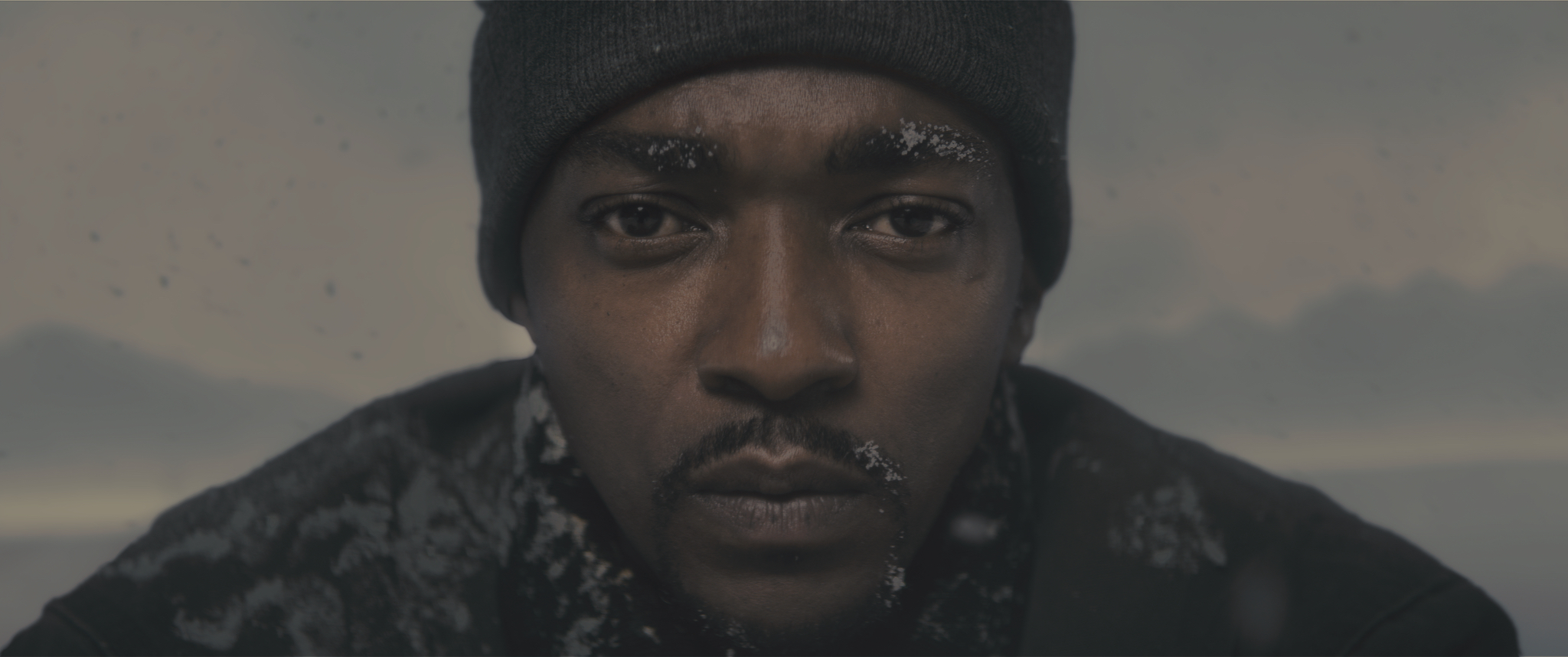 Ultimately I felt the movie comes across as similar in feel to Donnie Darko but without the polish. I think with perhaps a few more drafts or another set of eyes the dialogue could have been tidied up and perhaps a bit more attention paid to ensuring everyone was giving a worthy performance rather than just focusing on the main characters and this could really have been a stand out film. I feel a little torn in regards to where I sit with Synchronic… I really do think it's an interesting take on the usual time travel idea, but there are some really questionably performances from bit players that sully the rest of the film and as mentioned earlier, some moments that seem jammed in just to spell out certain story aspects. As it stands it's a movie I'd recommend people watch for the concept or perhaps with a group of friends… but maybe find it on a streaming service or rental before deciding if you want to add it to your personal movie library.
Blu-ray Details
Directors Aaron Moorhead, Justin Benson
Actors Anthony Mackie, Jamie Dornan
Film Genre Sci-Fi
Label Umbrella Entertainment
Audio English (DTS HD Master Audio 5.1)
Subtitles English
Running Time 102
Aspect ratio 1.78:1
Region Coding B
TV Standard HD
Rating MA15+
Consumer Advice Strong themes and violence
Year of Release 2019
Primary Format – Movies/TV Blu-Ray