News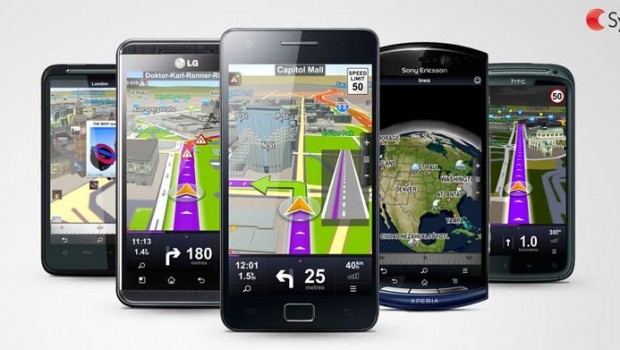 Published on December 22nd, 2014 | by Andrew Bistak
Sygic Review (Android)
Summary: Sygic for Android is easily one of the best, if not best GPS apps for this system that supports offline maps and fixed camera alerts
Sygic
Category: Navigation
Format: Android (reviewed) & iOS
Size: 64.3 MB (Version 14.6.0)
Price: $49.95AUD (December 2014)
Reviewer: Andrew Bistak
Having tried a variety of GPS apps on both the iPhone and Android, the key to success in my opinion is an application that allows for both offline maps and fixed camera alerts. TomTom on my iPhone 5 worked like a treat that offered this functionality, however when I upgraded to a Samsung Galaxy S5 this was no longer the case.
Although it supported offline maps and "fixed speed cameras" for Android, you needed to subscribe to an additional TomTom Service. So basically you needed to pay $40AUD plus a membership… not cool TomTom. I also tried Navigon by Garmin which came with the Samsung Galaxy S5, however once again it have limited functionality and was quite complex to use. My search for a holistic GPS app on the Android then lead me to Sygic that for a retail cost of $49.95AUD (Dec 2014) allowed me to have access to both offline maps and fixed camera alerts.
Unlike Navigon, Sygic is powered by TomTom maps which in my opinion is far superior that when purchased gives Android users a plethora of options such as 3D Cities and landscapes, dynamic lane guidance, spoken street names with real-time turn by turn, point of interest (POI) locations and even free map updates. With that said, Sygic is easily the most definitive GPS app available on the Android and best of all no mobile internet is needed to run this program.
Installation of Sygic onto an Android device is very easy and you simply download the app from the Google Play store and install the program on your smart device. Once you have installed Sygic on your Android, you then need to install the relevant maps for your country and this case, it was for Australia.
Given that, the voice that comes with Sygic is a little too computerised but the app did suggest to download the Samsung voice which sounds almost identical to that of TomTom. Additional voices are available, including celebrity of pop culture ones that do come at an additional cost. You can even have Homer Simpson from The Simpsons navigating you as well.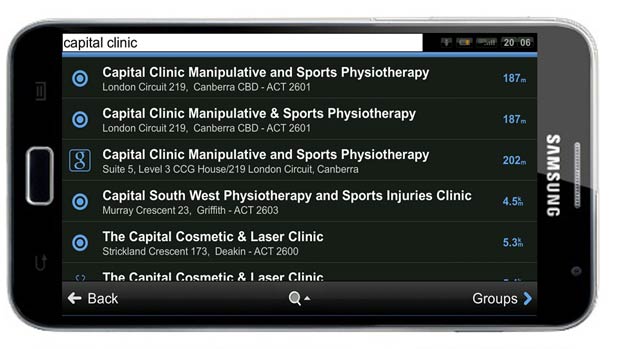 Although it supports offline maps, it also boasts some additional functionality such as police alerts or traffic jams and it works on both smartphones and tablets. So the main draw card of Sygic is its GPS capabilities which not only supports maps for Australia but the entire world.
For navigating, you basically enter the suburb, street address and then number into the app and Sygic will do the rest. And after using this app for the last couple of weeks, it's a very easy to navigate app on the Android as well so kudos to Sygic for creating such a well made application.
Apart from taking you from point A to B, you can dictate whether you want to bypass toll roads or ferries and it even shows you POI's near your location that may include landmarks, petrol stations and even restaurants. Like similar apps, you can save your favourite addresses that makes navigating this software quite easy. More importantly, you can set a home button as well.
Another great feature is the SOS feature which allows you make emergency calls via the app (000 for Australians) which even displays your last valid position and displays the distance to your closest hospital, police station, gas station and pharmacy.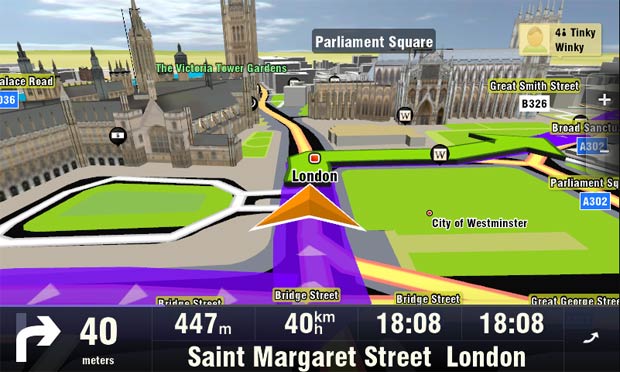 When you click on route to reach your destination, the program automatically starts its voice turn-by-turn directions and displays a map of your current location which moves as you progress to your end point. It even comes with dynamic lane guidance which is great for busy highways, multiple lanes or where some turns can be a little complicated.
When using Sygic for navigation, it offers the user both 2D and 3D maps, however 3D maps give you a better sense of direction. As mentioned, the app will alert or "beep" when you are near fixed traffic cameras like speed cameras or red light cameras which works a treat.
The application will even warn the user if they are exceeding the speed limit. With that said, the app gives the user the option of using it for pedestrians which changes how the GPS navigation system works and is great for those people on holidays.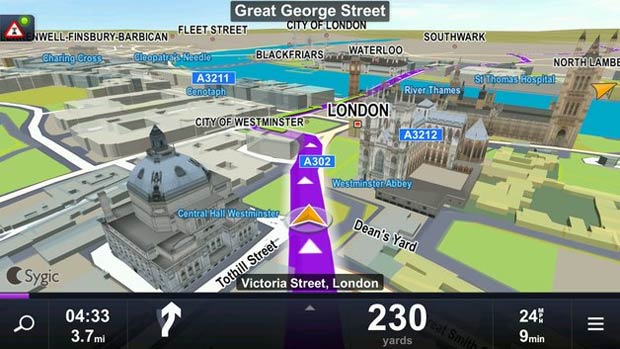 With lane guidance, it is superior in TomTom as it uses the entire screen but for Sygic, it displays a small box in the bottom right hand corner. My second gripe about the app is that it does not show your battery metre which can be quite handy, especially if you're smart device is running out.
Another nifty feature is the one touch button to inform other Sygic users of any traffic incidents such as accidentals or those revenue raising speed cameras. The program is also compatible with Facebook, Twitter and your mobile phone contacts which allows you to share your locations or for those oversharers, post directly to your facebook wall. Then you have the Travel Book which basically monitors all your trips and provides valuable statistics about your travelling. For example, this may be time, distance or even how high you went up a hill.
Compared to TomTom on the Android, Sygic is far superior in terms of navigating the app and is considerably easier when compared to Navigon. I like the ability of swiping right to access the menu or touching the screen to access other useful features like streets or exploring nearby destinations.
A special mention should be made about the premium in-app features that include live updated traffic reports, new voices for Sygic that include Homer Simpsons plus other celebrities, 300,000 locations of mobile speed cameras throughout the world and my favourite which is ideal for night driving, a Heads Up Display (HUD) which basically projects the GPS locations on your windscreen.
The last  cool feature which is also a premium in-app purchase is the blackbox which records up to 5 minutes of your driving and can also be activated by just one touch. Although these are additional extras, some are extremely useful like the blackbox and the HUD. However even if you don't purchase these, Sygic is still far superior than its competitors!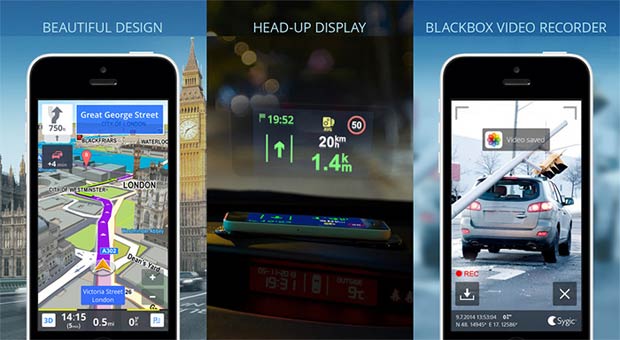 Final Thoughts?
In conclusion, Sygic is definitely one of the best GPS apps on the Android which includes offline maps, fixed cameras and a wealth of other useful features to assist your driving experience. Best of all, Sygic offer a 7-day trial to users which gives you a working version of the GPS app in order to test it. Wow… what a great app!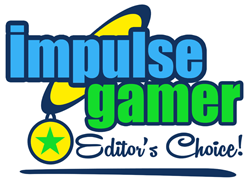 FEATURES

• Intuitive voice navigation in different languages
• High quality TomTom maps stored on the device
• Cross-border routing & navigation without the need to switch between countries or to a less detailed map
• Works with GPS only, internet is not needed
• Millions of free pre-installed POIs
• Free map updates & Free POI database updates
• Free updates of Fixed speed cameras
• Head-up Display (HUD) available as in app purchase
• 3D Cities & Landscape for easy orientation
• Pedestrian navigation to walk and explore
• Dynamic Lane Guidance for safe lane changes
• Junction View to highlights highway exists
• Warnings for exceeded Speed Limit
• Warnings for fixed speedcams
• Police trap warnings from other drivers
• Spoken Street Names to focus on the road
• Three Alternative Routes to choose from
• Easy Drag & Drop route editing
• Waypoints for places you want to visit
• Avoid Toll Roads on your route
• Graphics optimized for tablet & HD displays
• Car Audio Integration – Bluetooth or cable
• TripAdvisor POIs as free download in Sygic Store
• Park.me with 25,000 U.S. parking locations
• Groupon deals in U.S. – find, buy & navigate
ADD-ON FEATURES (in-app purchase)
• Traffic service to avoid delays in your daily commute
• Get navigation instructions from Homer Simpson & other original celebrity voices
• Premium online speed cameras with 300 000 mobile speedcam locations each month
• Head Up Display (HUD) projects GPS navigation onto your windshield