Events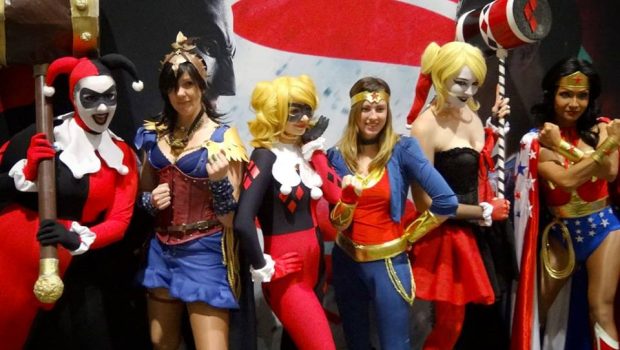 Published on June 20th, 2016 | by Dana Folkard
The Sydney Supanova Experience!
Where else do you get the chance to mingle with fellow geeks, unashamedly nerd out over your favourite fandom, rub shoulders with legendary comic artists and writers, go and see live panels of film celebrities, participate in workshops and masterclasses and finally worship at the alter of the Pop Culture Gods? Supanova Pop Culture Expo, that is!

The epic three-day pop culture event was held over the weekend and is a mass gathering of thousands of fans from all walks of life. It showcases a variety of geeky delights that range from comics, gaming, cosplay, manga, anime and all things Otaku, science-fiction, fantasy, trading cards, movies, television, prosthetics and props. The list of things to do and see really does go on and on. Whether you wanted to stroll around browsing exhibits and collectibles for that rare one of a kind find, or attend a seminar and workshop to learn about various techniques from the professionals, there really was something for everyone and for every age. I'm going to mention a few personal highlights and some of the things that impacted me in the most fantastically geeky way.
This year Supanova offered the chance for fans to participate in workshops, masterclasses and panel discussions in the upstairs Seminar Room, a welcome diversion from the mayhem of the showroom floor. I decided to go and check out the Weta Workshop Prosthetic Masterclass, where I got the chance to see the very talented Warren Dion Smith, who is known for his work on the LOTR and Hobbit trilogies and the Warcraft movie, transform a man into a rather burly looking and hairy dwarf. It was an excellent opportunity for fans of his work, or those who were just curious about prosthetics and hair and makeup to watch and ask questions about the process of transformation. The seminar room also offered a class where you could observe one of the comic industry's best-known illustrators, Frank Cho participate in a life drawing session. On the final day was The Supa-Star Sketch Off between Art Adams, Joyce Chin, Frank Cho and Culley Hamner. As the title of the seminar suggests, it's a sketch-off between these four comic artists where they got to compete with one another in a drawing challenge. It was up to the crowd to call the shots and select the themes for the drawing, like the comic company that the character would be from, the character, the sex and ultimately the winner, who was Joyce Chin. It's a very fun and interactive experience and one that I thoroughly enjoyed.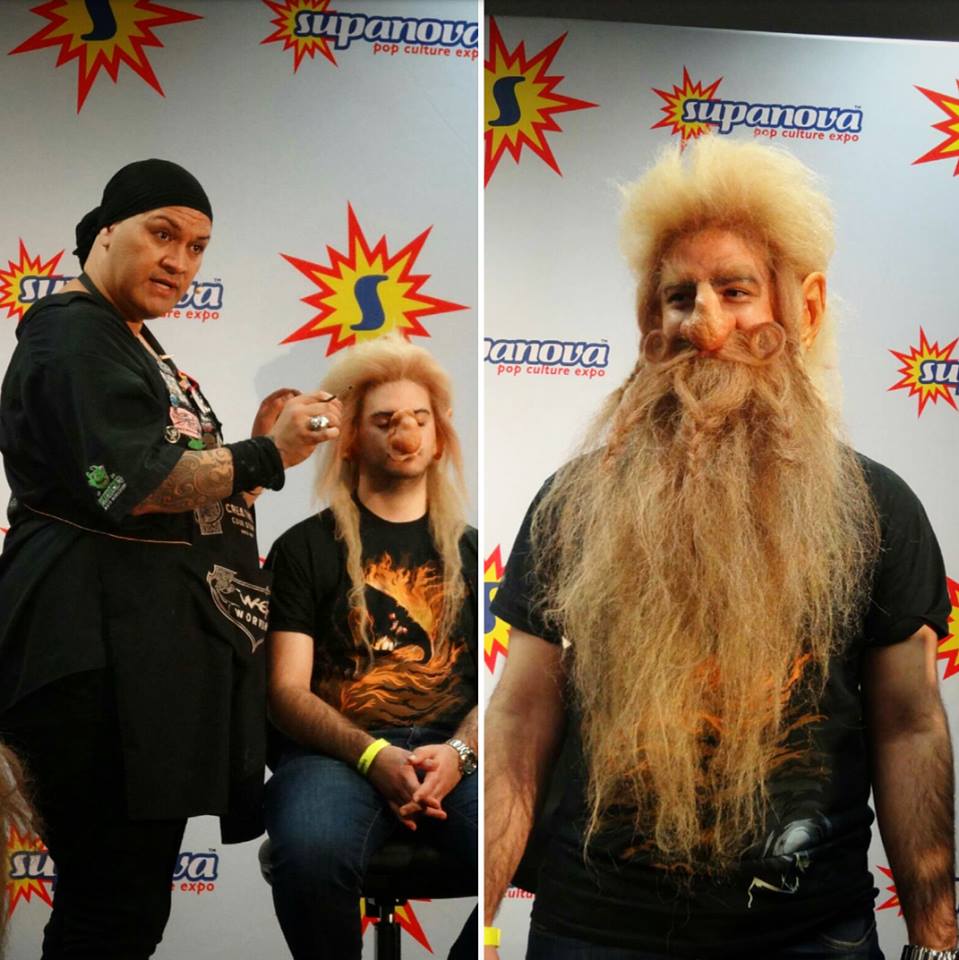 Going to conventions is really the perfect opportunity to get up close and personal with some with some of your favourite film and television stars. Whether it be an autograph, a professional photo, a "selfie", or asking them some questions during their live panel Q&A. At Supanova, a personal highlight for me was getting to meet Jeremy Shada, the voice actor of Finn the Human from Adventure Time, and hearing him sing "I'm a Tough Tootin' Baby". I found him to be very approachable and easy to talk to and just a genuine guy who loved meeting some of his biggest fans. I also loved getting to meet Travis Fimmel, Ragnar Lothbrok from Vikings, and seeing how much of a cheeky sense of humour he has and how unlike he is from the character he portrays. Some of the questions he was asked did put him on the spot but he didn't shy away from answering them and accepting multiple marriage proposals from some adoring fans.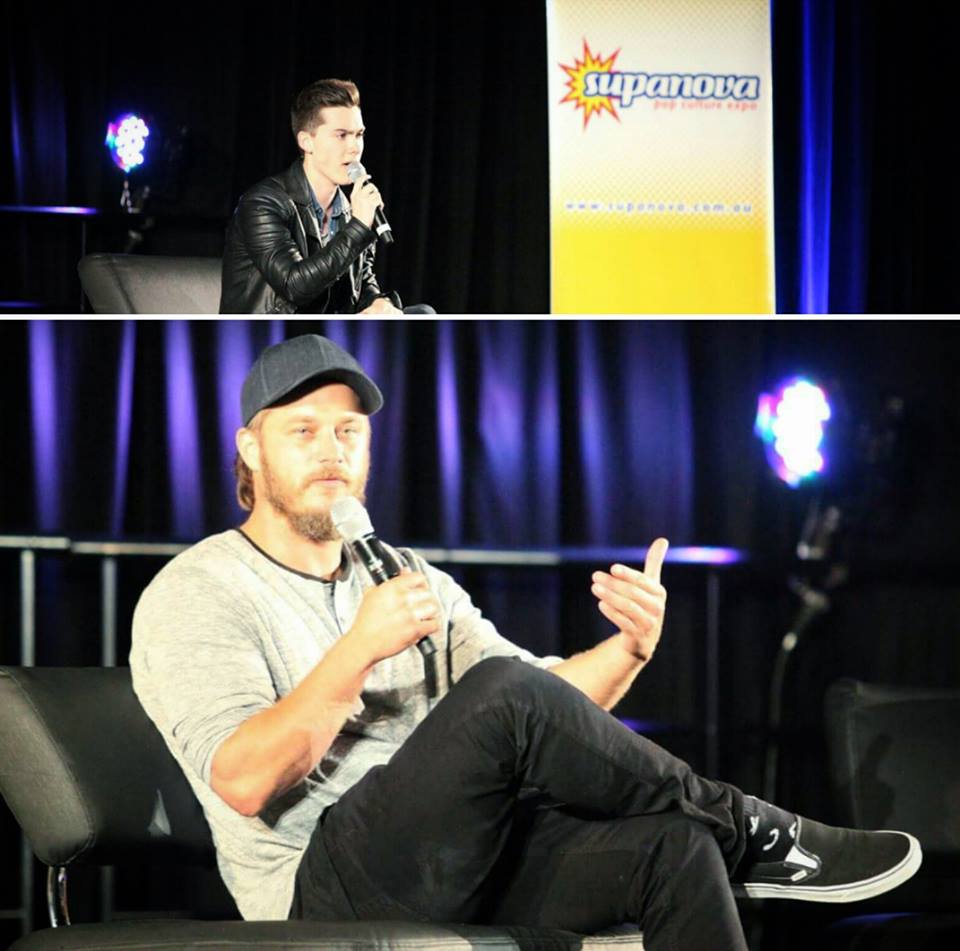 The beauty about being at Supanova is that you don't have to go and see any of the seminars or Q&A panels to enjoy the experience. I personally loved walking down "The Alley" as I found it to be a great opportunity to meet, chat to and purchase some prints from the various visiting comic book artists. There is a lot to look at, as many of the artists display portfolios and prints that you can flick through to look at or purchase. Also many of the artists take requests for small commissions to be drawn, allowing you the chance to own a unique piece from one of your favourite artists. On the other side of "The Alley" was a plethora of Fan Clubs and live action role-playing groups (LARP) that included the Medieval Reenactment Society, the 501st Legion and the Rebel Legion just to name a few. I found navigating my way through the crowd in these areas to be fun and exciting, as the energy is palatable and the vibe intoxicating. I couldn't help but be swept up in the frenzy of hardcore fans getting into character!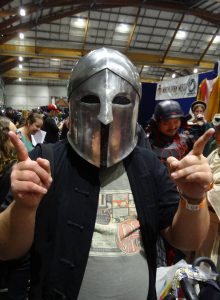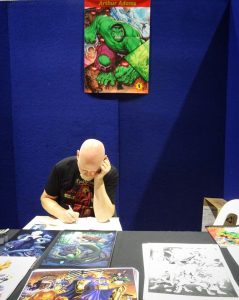 Cosplay can be serious business and this was evident when stepping over to watch the Supanova Cosplay Competition and Madman National Cosplay Championships. This is where you can see the very best of the best hash it out for the ultimate prize of being crowned as the Cosplay Champion winner. You can see the time and effort that has gone into some of these costumes and the attention to detail is incredibly impressive to see. You can tell that these guys are pros at what they do and they take their job very seriously. There are also a lot of casual cosplayers walking around, getting into character and just enjoying themselves and having a fun time. It really is all a feast for the eyes, as you try and take in everything. Sometimes I just enjoyed sitting back, relaxing and doing a spot of people watching. It's always so great to the plethora of fans that design, create and dress up as their favourite characters from all different fandoms.
So the weekend is over and the dust is just settling after the mayhem of the Sydney Supanova Pop Culture Expo and there is really no easy way of describing an experience like this. I've been to many Comic Conventions and it's always a new and exciting experience. It doesn't matter you age, cultural background or preference in fandom, there is always something for everyone and there is never a dull moment. It's a high-energy weekend that leaves you buzzing and craving for the next one to come along. It really is a special community to be a part of. You can't help but feel like you're a member of an extended family that feels like every year is getting bigger and bigger. It doesn't matter if 2016 was your first time going or if you've gone to every Supanova since 2000, it's always a fun-filled experience where you can hang out with fellow geeks and nerds-alike.