Events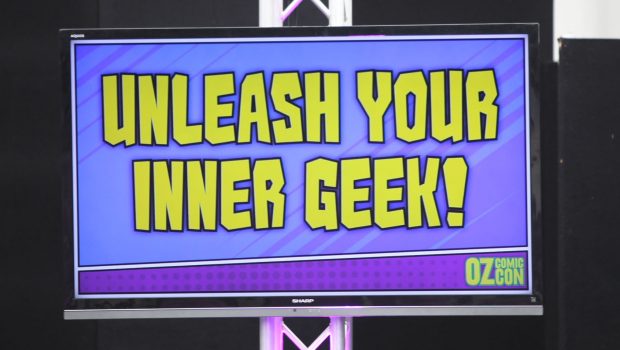 Published on September 12th, 2016 | by Dana Folkard
SYDNEY OZ COMIC-CON 2016 RECAP!
Thousands of die-hard pop culture fan flocked to the Sydney Exhibition Centre at Glebe Island this past weekend, as the iconic Oz Comic-Con returned for its third year of chaotic fun! I decided to go and check out this year's event and partake in the ritual of unleashing my inner geek!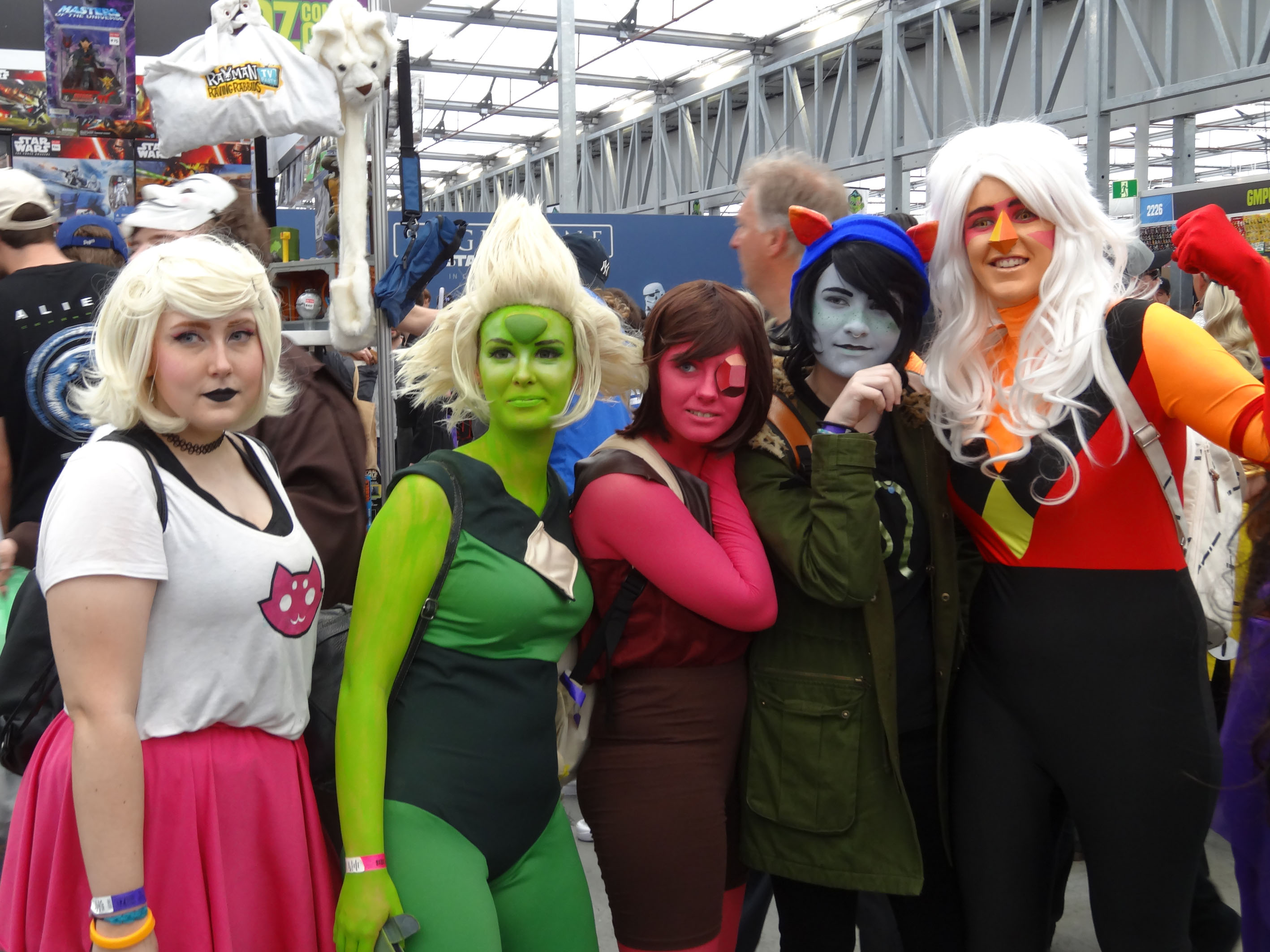 This mass gathering of pop culture aficionados allows fans to mix and mingle with one another, hang out with local and international celebrities, show off their handmade costumes, participate in workshops and tutorials or just browse and go shopping. Over the years, the popularity of pop culture conventions has massively increased and because of this, conventions like Oz Comic-Con have branched out and embraced varying facets of the pop culture industry. Seriously, you name it and it'll be there! It's really all about having and enjoyable experience and immersing yourself in the wonderful world of everything pop culture related. So, did this year's Oz Comic-Con live up to the hype?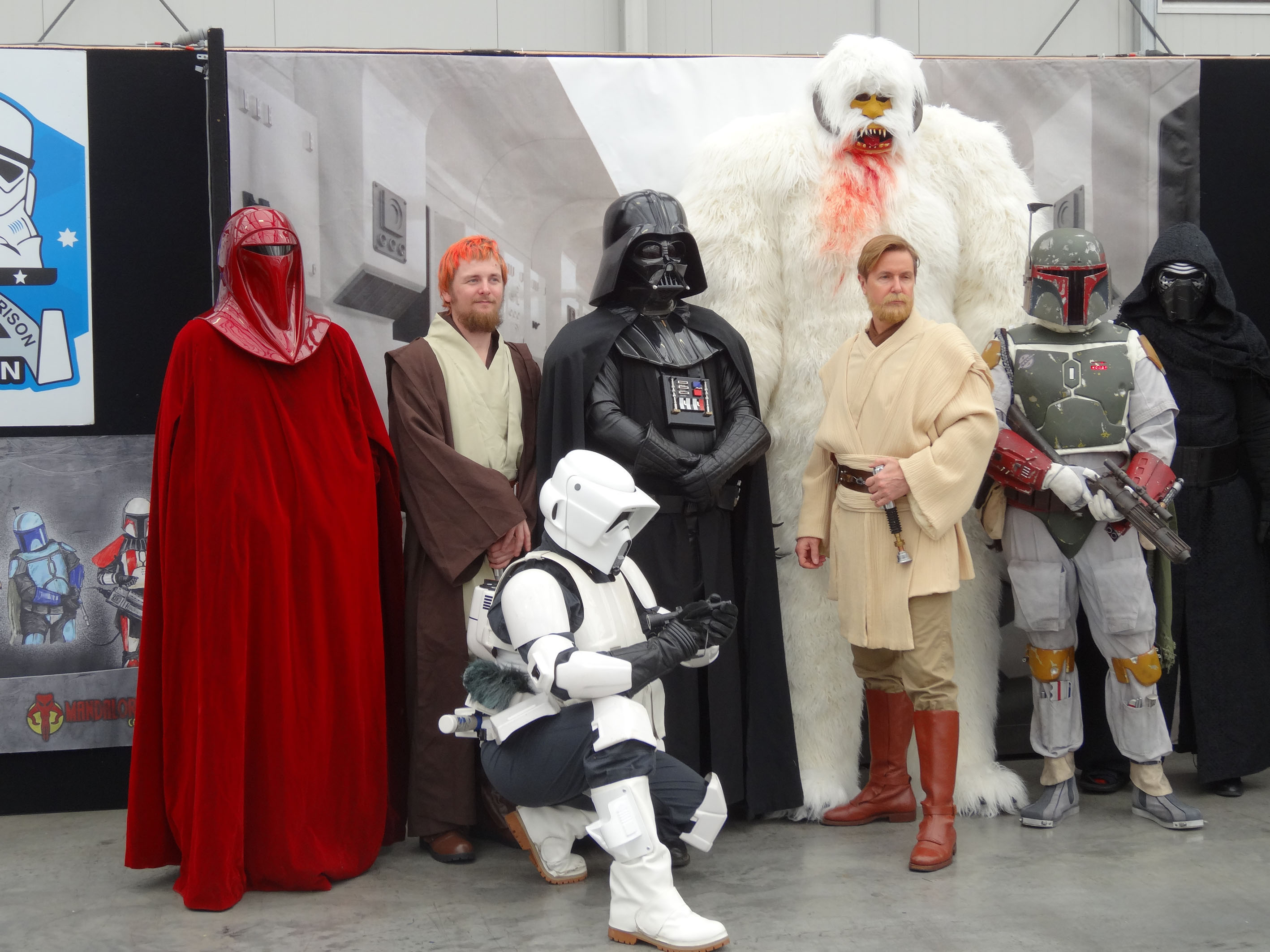 After checking out the list of things to see and do in the guidebook, I decided to head over to the Workshop Stage. I'm always intrigued by the interesting seminars and tutorials that are on offer for those who are interested in learning the tricks of the trade from industry professionals. There were various workshops available, showcasing tutorials and demonstrations that focused on cosplay techniques and skills, from how to make chainmail armour to boning a corset from scratch. So I decided to go and check out the THIBRA: The Thermoplastic Designed for Cosplay Tutorial and the Cosplay Makeup Workshop, hosted by Miss Sinister. Here I was able to sit down and enjoy the opportunity to learn and engage with experienced professionals as they demonstrated various skills that can be employed for personal cosplay projects. Not only are these workshops informative and engaging but they are also fun and enjoyable to be a part of.
Even if checking out any of the panels or workshops didn't tickle your fancy, there was still loads to see and do. Just walking around, enjoying the sights and sounds on the showroom floor is an exciting experience in itself. There are countless shops and stalls where you can buy handmade geeky crafts, purchase some official merch or try and hunt down a rare and valuable find. After navigating my way through the hustle and bustle of the crowd, I decided to head over to check out some of the original art that guest artists were showcasing at their stalls. One of my favourite parts about going to cons is visiting the local and international comic artists and seeing their talent firsthand. I always enjoy meeting and having a chat with comic industry professionals and having the chance to flick through their portfolios or purchase a unique print.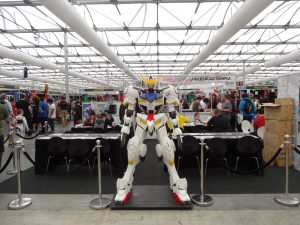 The showroom floor also offered some interesting activities that you could spontaneously jump in and experience. There was the Gaming Zone, where you could sit down and play a game, whether it be tabletop or console and test your skills. It might be a game that you have never played before or it could be an old favourite, the main thing about doing this was the sense of community that you get to experience and the chance to meet new people who share a mutual interest. Also, if you got tired of walking around and just wanted to take a break from it all, there was the Anime Station. The Anime Station offered people the chance to sit down, relax and watch some new and classic anime shows. I loved this idea, as I'm a huge anime fan and the lure of comfy cushions and a large screen was too much to resist!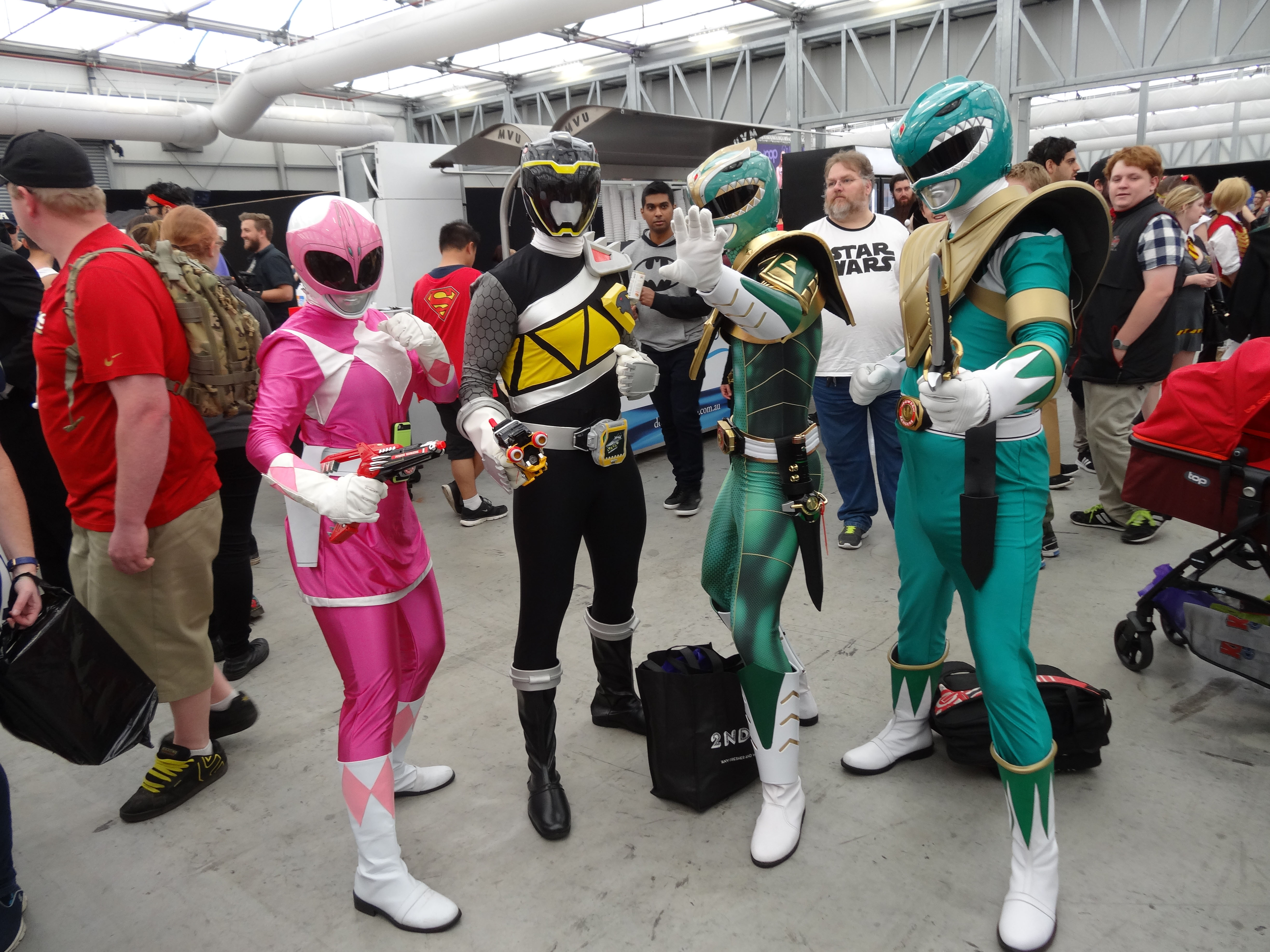 The showroom floor is also the perfect chance for people to relish in the action of one of the most exciting parts of being at Oz Comic-Con…COSPLAY! For those who don't know what cosplay is, it's the combination of costume and role-playing. This is where you'll see fans dress up and become their favourite characters from film, television, games, books or comics. Cosplayers generally make their entire costume from scratch and the level of passion and dedication to their craft is clearly visible. I always love being around cosplayers, as I get a thrill out of seeing such passionate devotion to their favourite fandoms and the level of enjoyment that this brings. It was really very easy for me to get swept up in the frenzied energy of hardcore fans and take loads of photos of some of my favourite characters. Generally, people cosplay for fun but there are those that take cosplaying very seriously and enter competitions where they get to compete against other cosplayers. The Oz Comic-Con Championships of Cosplay is the largest competition of it's type in Australia. The level of detail that can be seen in some of the costumes is incredible and the talent and passion of this art is clearly evident. This is serious business, as the overall Australian winner will end up going to Chicago to represent our country in the C2E2 Crown Championships of Cosplay. Exciting stuff!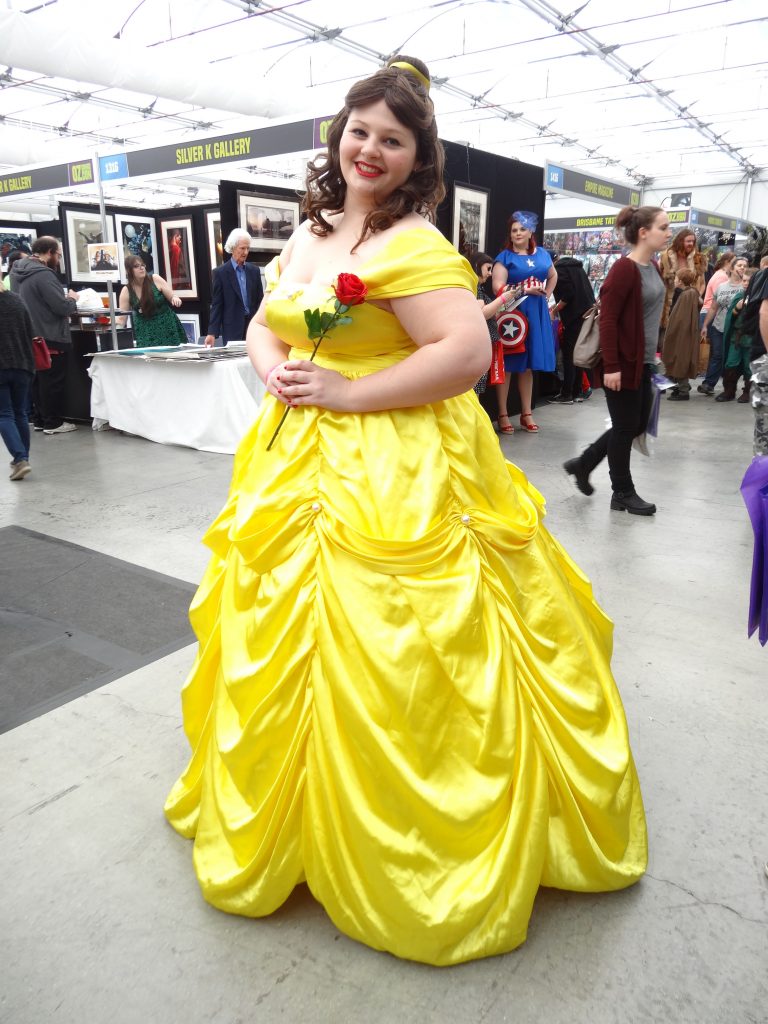 Not only was there the Cosplay Championships to check out but there was also the Fashion Show. The Oz Comic-Con Fashion Show offered aspiring designers the chance to enter a competition where they got to showcase their talent and create a look suitable for your everyday geeky wearer. The show was hosted by the lovely Eve Beauregard, a well-known cosplayer, and judged by a panel of designers. It was a great chance to see some local amateur talent and their interesting takes on some of their favourite fandoms and how they could incorporate their inspirations into a fresh and unique look.
There really is no better opportunity for fans to rub shoulders with their favourite film and television stars than at Oz-Comic-Con. Fans had the chance to get autographs and photos or attend Q&A panels with their favourite celebrities and stars. I just couldn't pass up the opportunity to go and see Robert Englund, known for his role as Freddy Krueger in The Nightmare on Elm Street films. It was the perfect chance to sit down and ask him questions about his life and career, all of which revealed a lot and allowed fans to see what a smart and charismatic man he is. I also checked out the wonderful Katee Sackhoff, who was Starbuck from Battlestar Galactica. She was bright, bubbly and completely different to what I was expecting her to be. She talked about being a role model, strong female leads in the film and television industry and the stereotyping of female characters. I also went and saw the ever-dashing Karl Urban, who was Éomer from the LOTR trilogies and McCoy from Star Trek. He was very approachable, friendly and had a great sense of humour, which made it very easy for fans to interact with him and ask him some compelling questions about his life and career.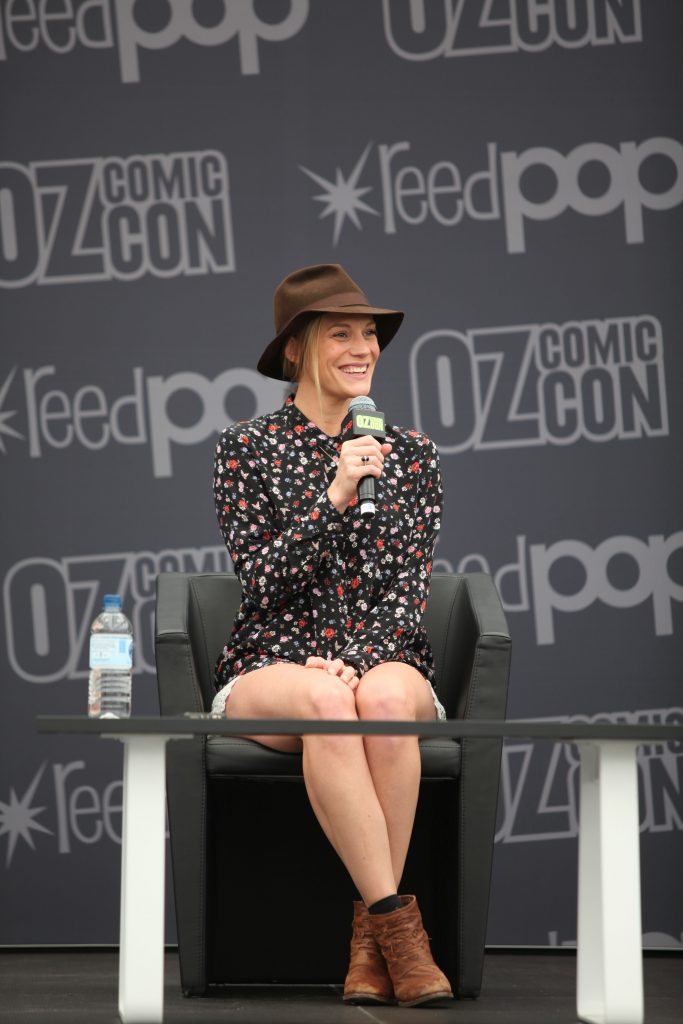 So how do I sum up my Oz Comic-Con experience in one word? EPIC! There really is so much to see and do that it's near impossible to check everything out in just one weekend. It's so easy to get swept up in the fast-paced action of a convention like this and become immersed in the feverish excitement of zealous fans. Whether you are a seasoned con-goer or you're a complete noob and this is your first time, there really is no better place I can think of where geeks and nerds-alike can come together and bask in the glory of their favourite fandoms. Oz Comic-Con really is a community and a growing one at that. It's a melting pot of fans, geeks, nerds, gamers, cosplayers and all pop culture enthusiasts and a place where everyone is accepted, regardless of their fandoms. Oz Comic-Con delivered once again and this year had some very special stand out and memorable moments for me. I can't wait till 2017 rolls around and it all returns once again, as there really is nowhere I'd rather be than nerding-out with my fellow geeks at Oz Comic-Con!