Events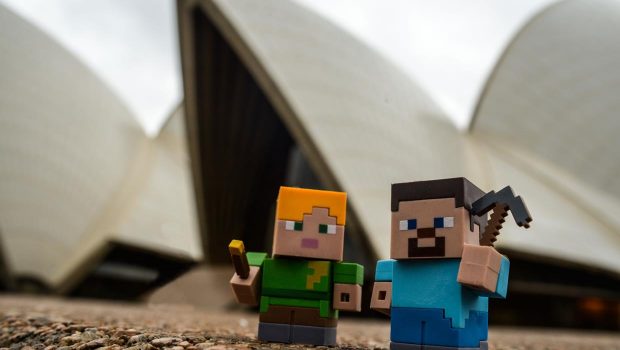 Published on June 5th, 2017 | by Admin
Sydney Opera House to host Australia's first Minecraft event
Sydney – Monday 5 June, 2017. The Sydney Opera House will host Australia's first Minecraft competition in the Concert Hall on July 2 and 3. "Minecraft at the Sydney Opera House" brings to life one of the best-selling video games of all time, its 120 million-plus players captivated by a world of limitless exploration and creative possibilities.
Minecraft's first Australian festival will invite fans of the game to dig (mine) and build (craft) anything and everything, from castles and farms to the Sydney Opera House itself. A true choose-your-own-adventure experience, the festival will be unbeatable school holidays entertainment for children, families, and Minecraft devotees of all ages.
Sydney Opera House Senior Producer for Children, Families and Creative Learning, Jamie Dawson, said: "The Sydney Opera House is about creativity in all its forms. We encourage makers, builders and artists of all kinds. This event is about bringing Minecrafters together to share ideas, challenge each other and to meet the creators of one of the world's most popular games. And where better to do it than the Opera House."
The Opera House's grand Concert Hall and Northern Foyers will be transformed into a Minecraft extravaganza spanning three sessions over two days. Attendees can come and go between the main competition on stage and the activities in the foyer.
Minecraft at the Sydney Opera House is designed for everyone: from dedicated players of all ages – who can compete to win an Xbox One – to parents and educators who can understand and unpack how the game can be applied in an educational setting – and even younger siblings who can meet – and challenge – new friends.
Alongside the competitions, Lead Creative Designer of Minecraft, Jens Bergensten, will participate in the interactive sessions. Lydia Winters, Brand Director of Mojang, the studio behind Minecraft, will share her Minecraft tricks and tips and answer fans' questions.
Pre-sale tickets available to Sydney Opera House subscribers. Click here and sign up before 11pm 6 June 2017 to receive this offer.
Event details
Tickets on sale to the general public Thursday 8 June
Contact Details: sydneyoperahouse.com / 9250 7777
What: Minecraft at the Sydney Opera House
When: 2 – 3 July 2017
Where: Concert Hall & Northern Foyers Sydney Opera House
Tickets: From $35.00 + booking fee